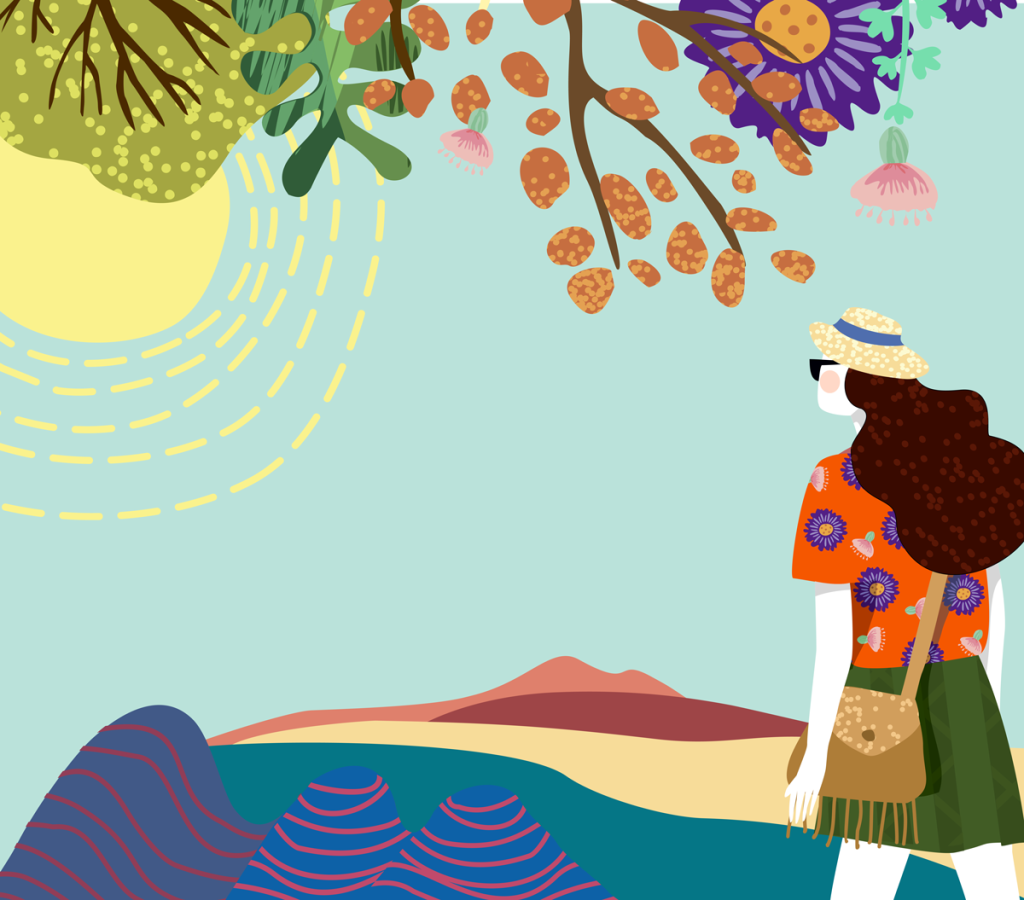 By Sydni Ellis
The air smells like coconut-scented sunscreen, sweet cherry popsicles, and swimming pools. Our schedules are looser, and our hearts are lighter — summer is finally here! Who's ready for some good old-fashioned fun this season? Sunshine and good vibes are everywhere, offering plenty of opportunities to enjoy classic summertime activities right here in Texas. Buckle up, y'all, and get ready for an adventure the whole family will enjoy!
Swimming – Find a lake, backyard pool, aquatic center, kiddie pool — it doesn't matter. Living in the stifling Texas summer heat means swimming is a necessity. Bring fun floaties and water toys for little kids or create games to keep teenagers entertained (water-based HORSE is always a good idea). No matter what, swimming belongs at the top of your to-do list this season.
Camping – Nothing says family bonding time like roasting marshmallows over a fire or relaxing in a tent together. Find your nearest campgrounds to plan a quick weekend getaway or set up a campsite in the backyard and tell scary stories with only the glow of a flashlight to keep you company.
Baking – Tie your aprons on and gather around the kitchen to bake a delicious summertime treat, like fluffy cupcakes or chocolate chip cookies. To keep older kids entertained, tie a bandana around their eyes and encourage them to add ingredients blindfolded, with adults or siblings spouting
off instructions.
Roller skating – Gliding down the street on skates offers hours of entertainment. Relive that childlike magic by going on a family roller-skating adventure at a rink or around your neighborhood.
Watching a movie – Family-friendly movies exist for a reason — it's so much fun to gather everyone on the sofa to laugh together! Stream them on Netflix or Disney+ and pass around a bowl of popcorn and candy to enjoy.
Fruit picking ­– Many places across Texas offer summertime fruit picking. This is a fun way to enjoy some sunshine and score some fresh fruits for eating.
Tie-dying – Find an old white shirt and have a family tie-dying day. Let younger kids pick out the colors while adults handle the dye and give older kids free rein to design their own creations. When the clothes dry, put them on and take a family photo.
Bike riding – Find a trail you've never been to before and take the family bike riding. The wind in your hair feels exhilarating as you explore new parks or neighborhoods on a bike.
Picnicking – Pack a blanket, sandwiches, fruit, cookies, and drinks and go on a picnic. While you're there, toss a football around, go on a nature hike, or lay back and soak up the sunshine. You could also make this a weekly tradition, going picnicking in different locations like your local zoo or arboretum.
Giving back – Whether you volunteer at a food pantry, help mow the neighbor's lawn, donate clothes, or pick-up trash on the side of the road, giving back is a great family bonding activity that helps the community at the same time.
Reading – Magic can be found inside library walls. Take the whole family to your nearest one, where you can help toddlers and young kids pick out picture books, and older kids find something non-school-related to read for fun.
Scrapbooking – Using Polaroids or digital picture printouts, gather the family for a night of scrapbooking. Kids of all ages can channel their creative side, decorating their pages with stickers, quotes, and pictures.
Re-decorating – Spend a weekend giving a room in your home a makeover. Maybe you want to repaint the kitchen or let your kids pick out new art or décor for their rooms. Or perhaps you want to buy new patio furniture and hang up fairy lights. No matter what, it's fun to get everyone involved and change things up.
Horseback riding – There's nothing like horseback riding in the summer. Many stables throughout Texas offer beginner lessons and trail rides for the public that are great for families with older kids. They make for great photo ops, too.
Day tripping – Texas has endless opportunities for family fun, from waterparks to amusement parks, aquariums, museums, markets, and more. Of course, you can also drive to a beach on the Texas Gulf Coast or a national park in the state. You'll have fun no matter what.