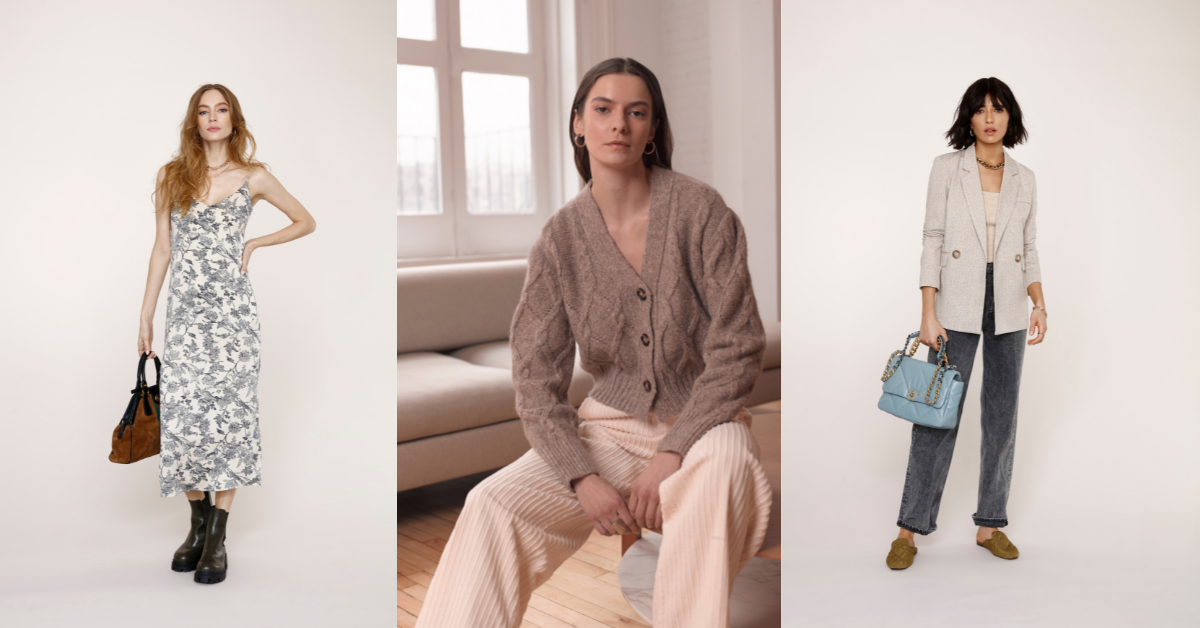 BY JESSICA SUTTON
While we're all waiting to sip on pumpkin spice lattes and for the cool weather to arrive, it's time to start transitioning your wardrobe. So, how do you dress for that awkward season where it's still hot outside yet dainty sundresses, and barely-there tanks are no longer acceptable in the fashion realm? Here's a quick guide to help you look (and feel) your best in this so-called fifth season.
Bare Legs + Boots
There's nothing worse than the feeling of being covered head-to-toe in the heat. Whoever said "beauty is pain" never paired a mini dress with a cute pair of boots. Wear that mini dress you've loved this summer with some classic booties for an easy-breezy autumn look. This rule goes for skirts and shorts too.
Oversized Layers
Grab a cardigan, kimono, or blazer and throw it over your
shoulder or tie it around your waist. No matter what the
weather might be, you can easily pull it on and off. Swap your open-toe shoes with some mules, and you've got yourself a fall-forward outfit.
Fall Touch
A great way to look like you've just stepped off a pre-fall runway is to add a seasonal touch to a summer staple. Try pairing a lightweight top with fall pants or pop on a wool fedora. Add a fall shoe, an on-trend bag, or a leather belt to your outfit for an effortless approach to look fashion-forward without soaking
in sweat.
Color Change
While rich colors aren't out of style, this year, we've seen a shift to colors that have historically walked spring and summer runways. But, not to worry, classic warm shades are still making their appearance this year. And dressing head-to-toe in dark tones is an unchallenging way to appear fall-ready (even if you're secretly holding onto the warm weather).