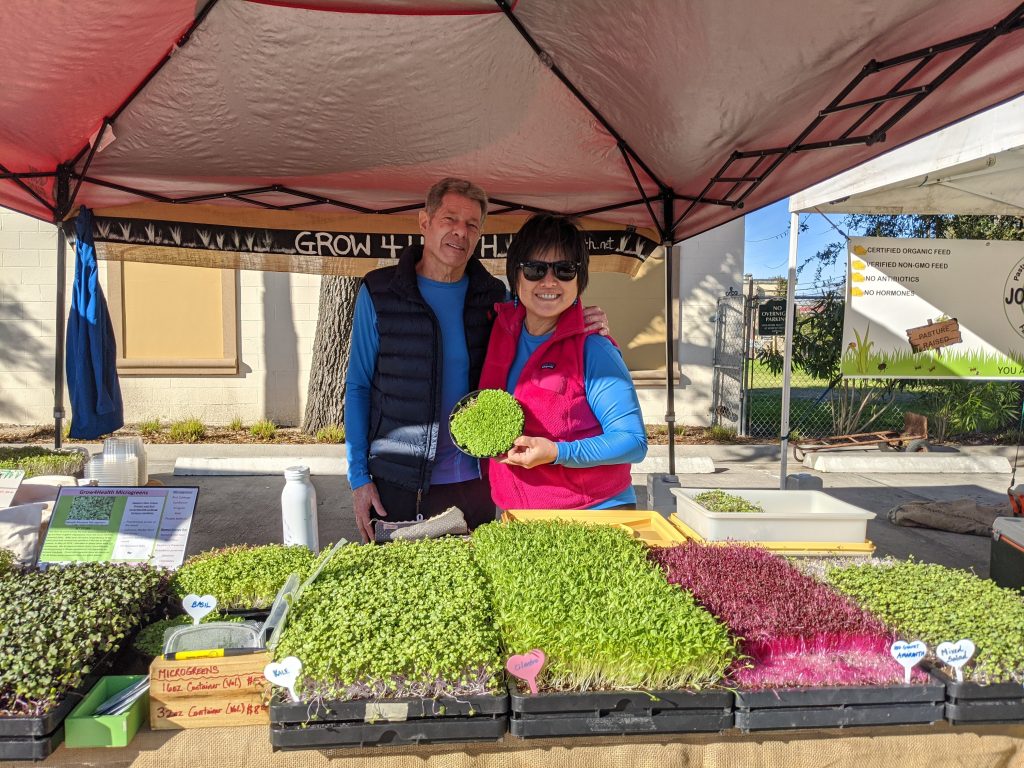 Join us for GOFM's Inaugural Market Mile on April 24, 2022. Registration at 9AM! Runners and walkers of all levels, ages and speeds are welcome to participate. Choose to run or take a leisurely stroll through the neighborhood and stop at the notable historical spots identified by Galveston Unscripted that we'll have posted for you to read and enjoy. We encourage you to sprint the route as fast you can or grab a stroller, dog leash & a coffee for an amble with friends (& the chance to make new ones!). At the finish line, join the big post-race market party with live music from PB N' Jam Jar, local treats, and drinks, and of course, our weekly farmers market!
We've long daydreamed about a funrun that brings together folks in the name of neighborhood connection, health, and outdoor fun, but the true catalyst behind the Market Mile is one of our long-time vendors, David Sabot, who passed away in 2021 from Acute Myeloid Leukemia.
David Sabot was an avid runner and a Race Director. He managed the 'Run For Health 5K' for many years while vending microgreens at GOFM with his wife at Galveston's Own Farmers Market. David's attitude about life and health rings in our hearts as we honor his memory with this inaugural Market Mile. Proceeds will benefit Galveston's Own Farmers Market's Food Access Programming, including our SNAP-matching and WIC voucher initiatives. David was an avid supporter of these programs that aim to bring good food to all.
Help us grow by becoming a @younggardenersprogram Garden Facilitator. Garden Facilitators help our Garden Leaders teach the lesson plan for the day! Sign up to chat with our Volunteer Coordinator to learn more: signupgenius.com/go/70a0c4cadaa2babf49-learn2
Event Schedule
April 21 12:00 PM CDT – Packet Pickup – DATE TIME LOCATION TBD
April 24 9:00 AM CDT – Market Opens / Race Day Registration
April 24 10:00 AM CDT – Run/Walk Starts
April 24 11:00 AM CDT – Post-Race Market Party!
April 24 1:00 PM CDT – Event Closes
The Planning Flock Committee
City of Galveston Parks & Recreation Department | Galveston Island Running Company | Galveston Running Tours | Galveston Unscripted | Grow4Health | Red Light Coffee Roasters
Event Contact
Mercedes Pang, Director of Operations
210-317-1827
[email protected]
2822 Market Street, Galveston, TX
galvestonsownfarmersmarket.com/market
Register: bit.ly/3CiH2MV
Media Sponsor: Living Magazine- Bay Area/Friendswood