By Annette Brooks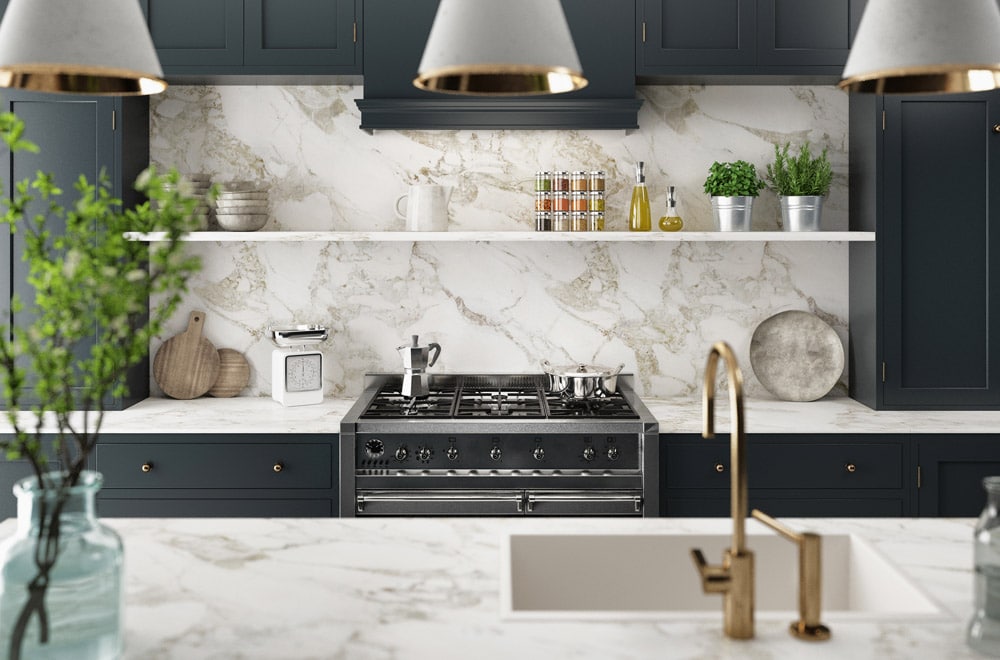 Kitchen and bath ideas to inspire
Your kitchen is the heartbeat of your home—a place to spend time together, share dreams, learn lessons, and create life-long memories. And the master bath is your personal oasis—a welcomed retreat from a hectic world. Whether you're planning to remodel or going for a simple refresh, keeping an eye on what's trending never hurts.
Cabinetry can make or break the look, feel, and function of your kitchen. Sleek designs and painted versus stained wood cabinetry continue to rule in the kitchen. Shelves and cabinet styles range from replacing upper cabinets with open shelving made of metal, wood, or glass, to glass-doored cabinets and cleverly concealed cabinets with flat fronts and no visible hardware. Just press on the cabinet door to open.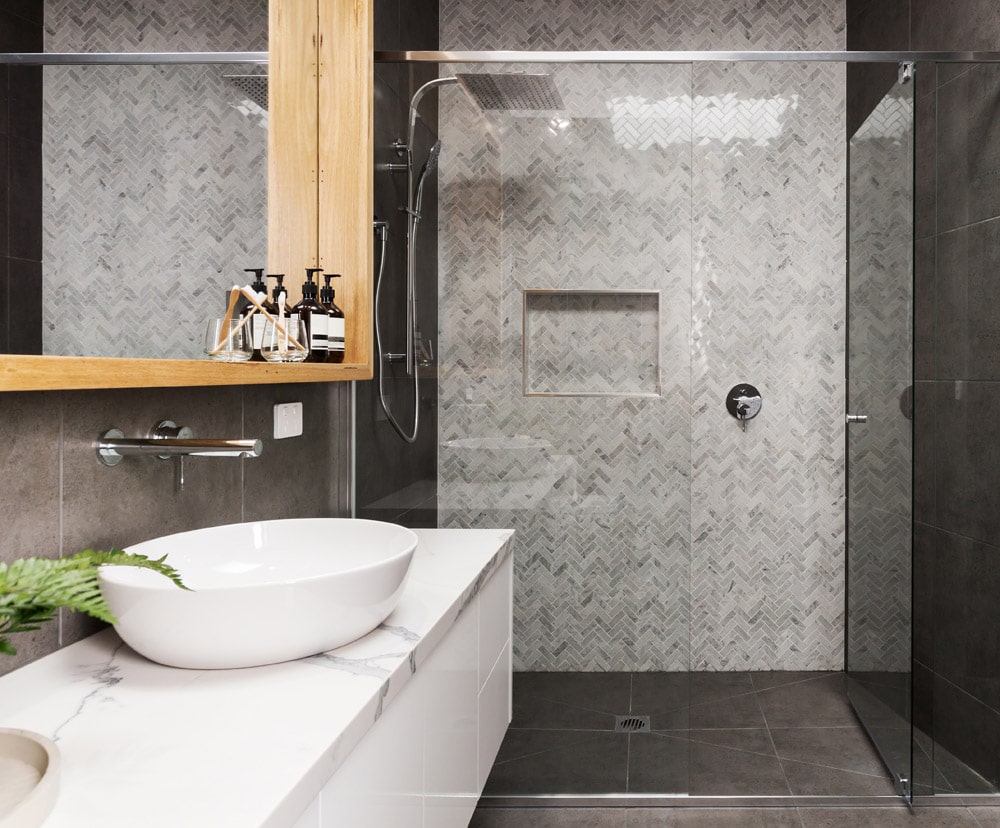 As for faucets and hardware in the kitchen and bath, pewter and gunmetal, which add texture and depth, are in style. And brushed brass—rich, warm, and timeless—is making a big comeback.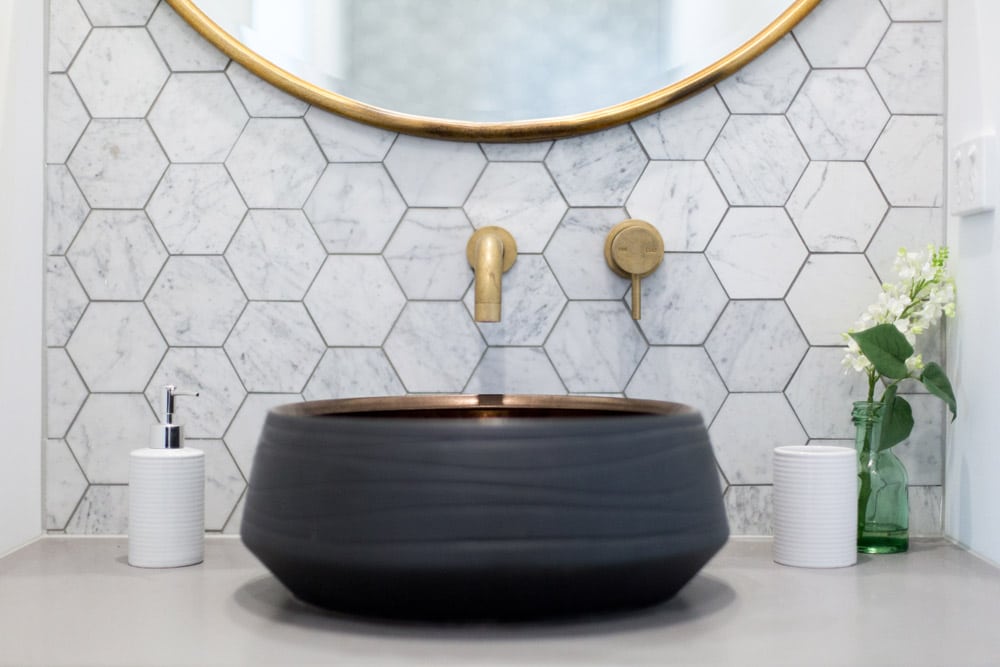 The lowly backsplash has risen in stature over the years. Today, designers are extending backsplash tile up to the hung cabinets and even all the way up to the ceiling to add texture and visual interest with stunning results.
When it comes to appliance finishes, the current mantra is "stainless is dead," and so are matchy-matchy appliance colors. Admittedly, this may put some folks outside their comfort zone. Why not break the stainless habit with a high-end, brightly colored stove? Upscale, high-performance stoves are a trend that isn't going to go away any time soon.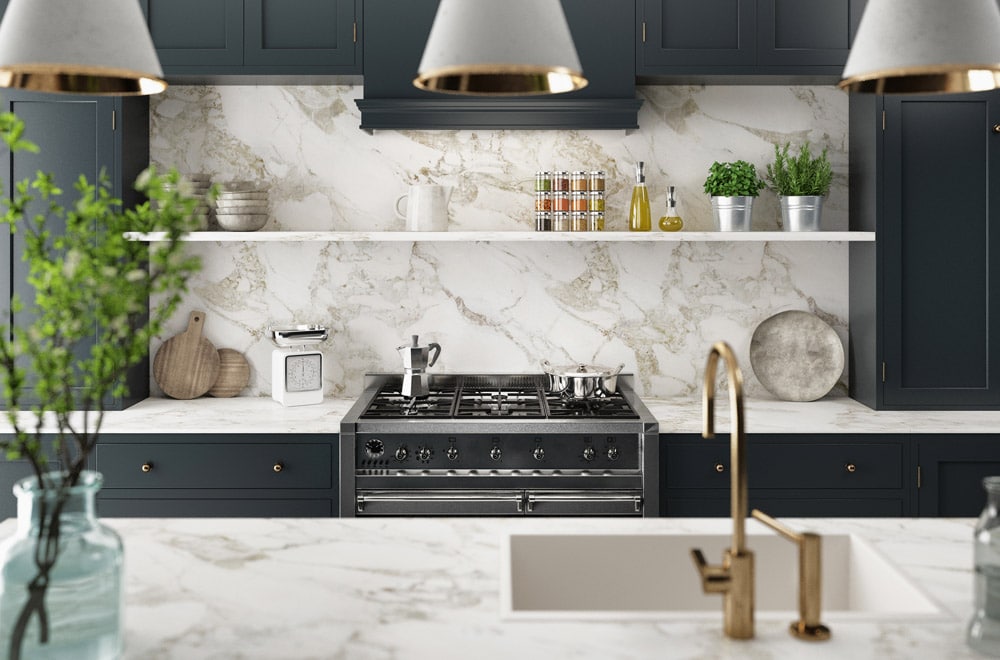 Marble in the bathroom is the rage with walk-in showers that have no visible drain. A luxurious, sandblasted, no-slip solid marble slab floor surface acts to hide linear drainage lines beneath.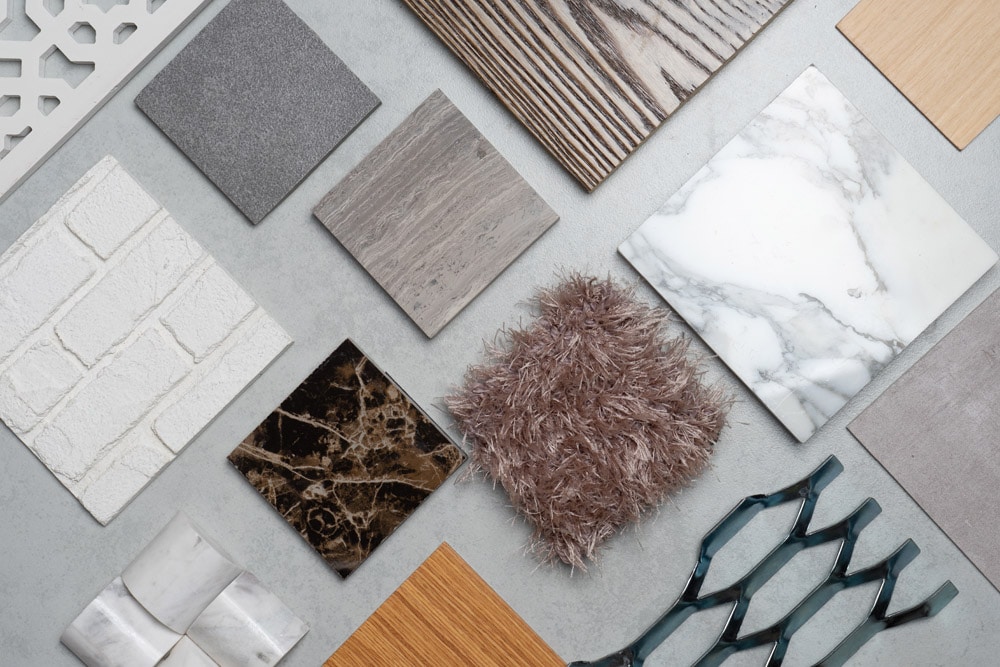 Tile continues to up its game with interesting shapes that give you more options than ever before. Look for new and improved hexagon, arabesque, diamond, and Moroccan fish scale shapes, or chevron patterns in new colors and textures.
Underfloor heating systems never go out of style, especially in the bathroom. Underfloor heating can be used with a variety of flooring options including tile, concrete, vinyl, and wood, to name a few.
Technology is being integrated into master bathrooms to create warming drawers for linens and robes, wireless music systems, TVs, and other implementations of technology. Or how about a master bath with a beverage center and under counter refrigerators near the makeup area, or a vanity for your medicines or organic facial remedies? Oh, the possibilities!
---