Three of the Most Unique, Must-See U.S. Botanical Gardens
Tucked away from the everyday world, botanical gardens offer a colorful blend of art and nature, and a peaceful break from a busy vacation. With a vast assortment located across the country, it's easy to include a botanical garden in your travel plans. We've selected three of our favorites to share—each with a distinct design—that you won't want to miss when you're in the area.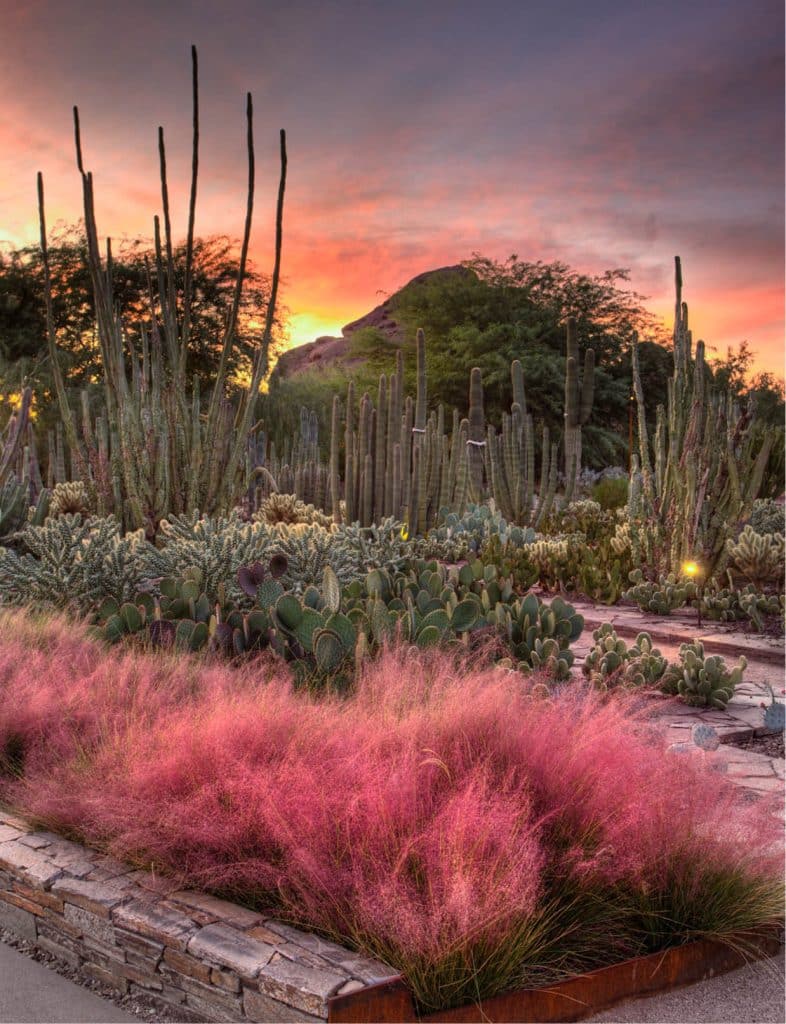 Desert Botanical Garden, Phoenix, Arizona
Considered one of the best collections of arid-land plants on the planet, this botanical garden has around 50,000 florae from desert climates around the world. Surprisingly diverse, the garden consists of five themed trails—including one that highlights wildflowers—which help you explore the natural beauty of the Sonoran Desert. Visitors enjoy permanent trailside exhibits, ever-changing temporary art exhibitions, and fun, informative seasonal experiences. Be sure to check out The Plants and People of the Sonoran Desert Trail, which provides a fascinating look at how humans have adapted to a desert environment.
The garden aims to transform the guest experience into one of discovery and meaning about the desert ecosystem and its plants, as well as its fauna. Watch closely and you will likely spy jackrabbits, quail, roadrunners, hummingbirds, and even great horned owls.
Tip: The expanded, new butterfly exhibit—set to open in April—will incorporate a caterpillar nursery and emergence chamber to let you view all stages of a butterfly's life.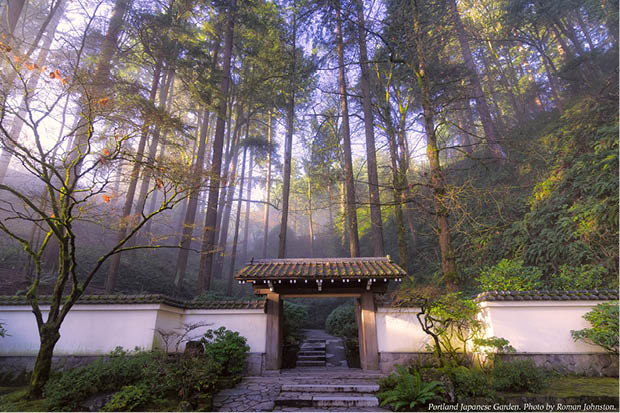 Portland Japanese Garden, Portland, Oregon
Visit the City of Roses for the food, the hip vibe, the beautiful scenery, and to experience one of the largest, most notable Japanese gardens in the country. Discover why former Japanese Ambassador to the United States, Nobuo Matsunaga, believes it's the most authentic Japanese garden outside of Japan.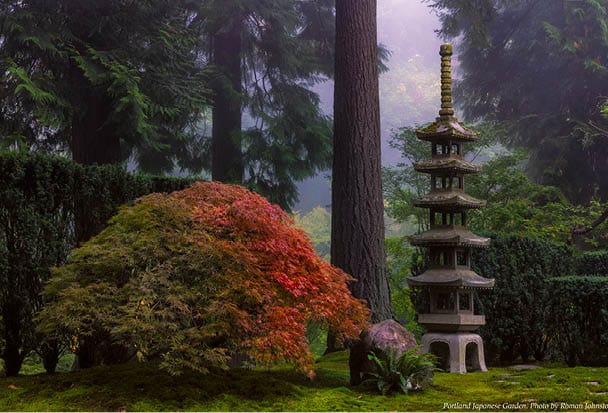 Meticulously maintained, Portland Japanese Garden is a slice of sheer tranquility perched on a hillside within Washington Park. Areas include a strollingpond, a tea area, and sand and stone gardens, where every plant, pebble, and tuft of brilliant green moss is perfectly placed and cultivated to create a landscape that exudes sophisticated simplicity and serenity. Stroll at your own pace to fully absorb the sights and sounds—such as the peaceful, rhythmic tapping of a bamboo fountain. Meander through "zen" gardens with carefully composed rock arrangements, pruned trees, and pebbles or sand raked to represent ripples in water. And make sure to stop at the tea garden, replete with stepping stones and lanterns that lead you through a rustic garden to the teahouse. Take a book and stop to read for a bit at one of the garden's many benches, or jot down a few thoughts in a journal.
Tip: A major expansion will be unveiled in April of this year. In addition to the five existing gardens, several new spaces designed by landscape architect Sadafumi Uchiyama will open, featuring rampart stone walls, reflecting pools, and cascading waterfalls. Furthermore, gorgeous buildings designed by world-renowned architect Kengo Kuma—designer of Dallas' new twisted Rolex tower—will serve as part of a Cultural Village.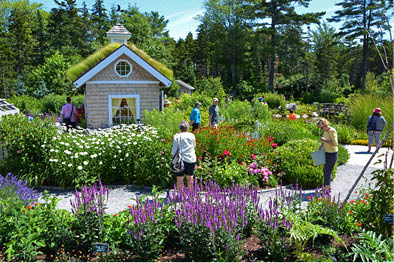 Coastal Maine Botanical Gardens, Boothbay, Maine
As if Maine isn't picturesque enough with its quaint harbors and wind-tossed dunes, this 270-acre garden includes whimsical features that let your imagination soar, and nearly a mile of tidal shore frontage with a boat dock and tours. The densest gardens are situated near the visitor's center. Imaginative statuary and sculptures designed by regional artists complement the landscape and pique curiosity. Take a moment at the interactive Lerner Garden of the Five Senses with areas dedicated to smell, sight, taste, touch, and sound, and spend some time with your children in the fanciful Fairy House Village.
Continue along winding pathways through rustic woodlands, and follow the trails down to the water where you can take a tour on The Beagle, the garden's electric boat. Observe lobstermen hauling their catch, hand-cranked bridges to small islands, osprey and their young in nests, and more.
Tip: Plan to enjoy lunch at The Kitchen Garden Café. Much of the menu is locally sourced and produce often comes directly from their Burpee Kitchen Garden.

More Botanical Oases
Some of our country's most beloved gardens are found in major cities. St. Louis' Missouri Botanic Gardens has one of the nation's largest and finest orchid collections with around 7,000 orchid plants, and a geodesic dome (the Climatron) where you can experience climates from Hawaii, Arizona, and the coast of Italy all in a Midwestern afternoon.
The New York Botanical Garden contains more than one million living plants and includes activity-filled Everett Children's Adventure Garden and a classic Victorian-style glass conservatory.
The San Francisco Botanical Garden—a living museum within Golden Gate Park—showcases over 8,000 different kinds of plants from around the world and an extensive Magnolia collection.
Places like the Dallas Arboretum and Botanical Garden and Houston's Arboretum are widely known and well-regarded, but did you know the Lone Star State is home to a wide array of amazing public gardens, including:
Zilker Botanic Garden (Austin)

Hermann Park Japanese Garden (Houston)

Mercer Botanic Gardens (Humble)

Clark Gardens (Weatherford)

Fort Worth Botanic Garden

San Antonio Botanical Garden

Shangri La Botanical Garden and Nature Center (Orange)

East Texas Arboretum & Botanical Society (Athens)

South Texas Botanical Gardens & Nature Center (Corpus Christi)
By Annette Brooks
Photos courtesy Coastal Maine Botanical Garden, Portland Japanese Garden, and Desert Botanical Garden/Adam Rodriguez: CC BY-NC-ND 2.0.