A Revitalized Miami Mosaic Where South Beach Meets Street Art
By Jennifer Simonson
Miami had never been at the top of my travel bucket list. Despite my love of Latin American culture and beautiful beaches, I had long avoided the city, figuring it was just another flashy party destination that lacked any real culture. I decided to get off my travel high-horse, however,  when I was invited to Southern Florida to check out the city's art scene. After all, didn't Mark Twain say travel is fatal to prejudice? And if all else were to fail, I figured I'd at least be able to find some of those beautiful beaches.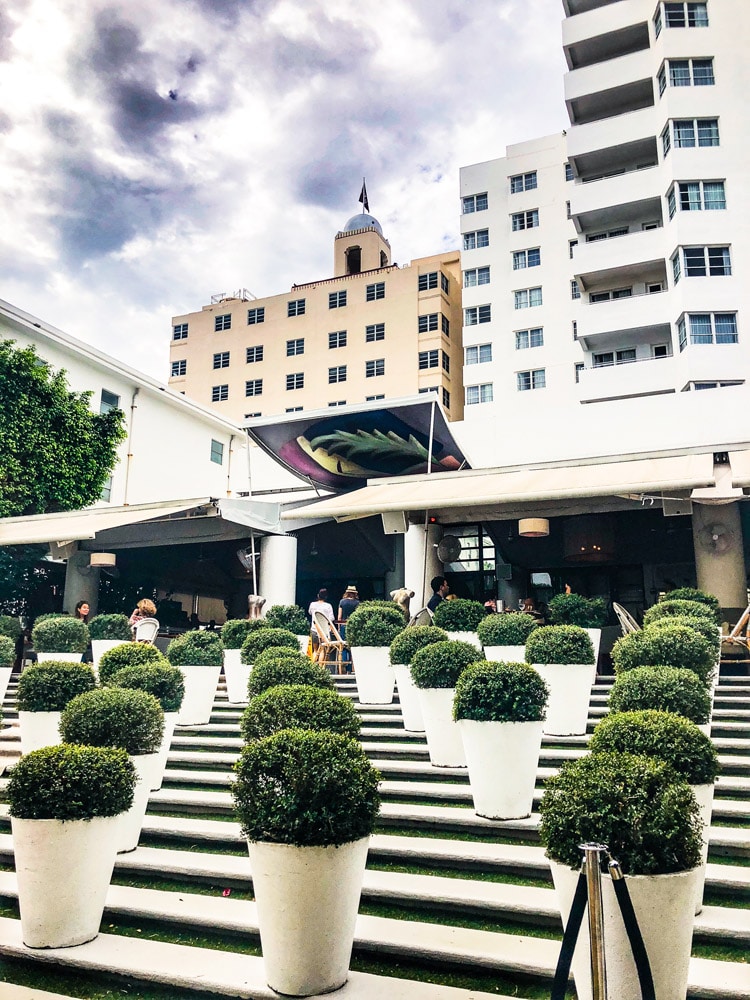 I flew in late on a Thursday night and settled into the Hyde Midtown Hotel. Five miles east of South Beach, Midtown is Miami's newest "it" neighborhood. What was once blocks of decaying warehouses in a not-so-desirable part of town has morphed into the go-to destination for art lovers. In addition to the open air bars, five-star restaurants, and high-rise condos ubiquitous throughout the Miami scene, outdoor street art galleries, fine art museums, contemporary art museums, and artist studios flourish in this area.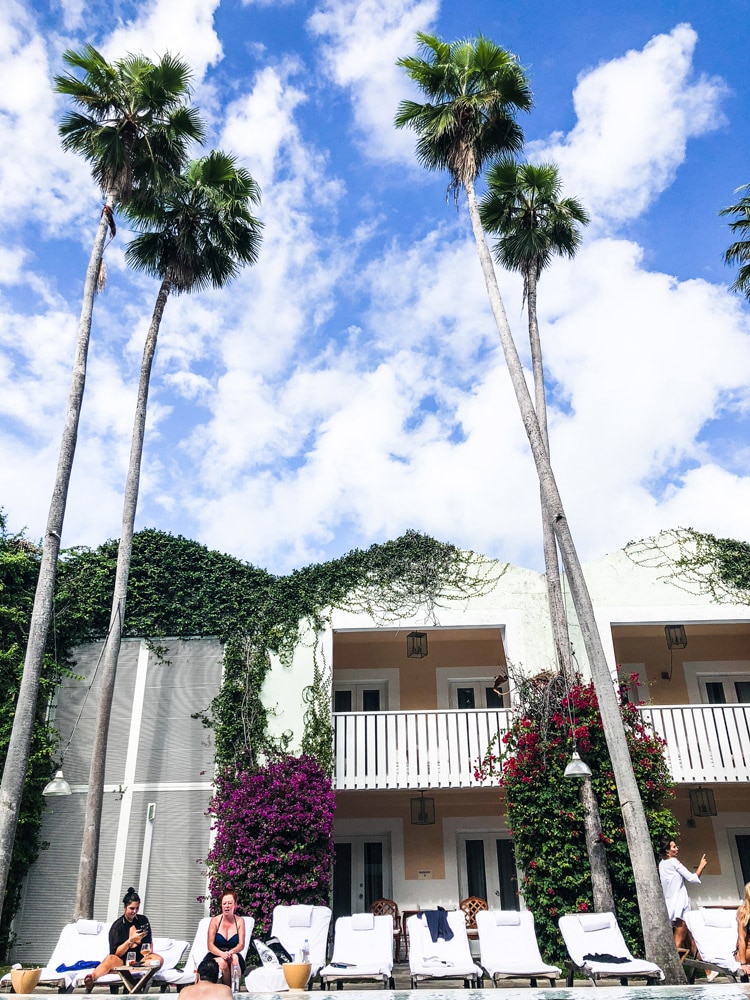 My hotel was smack dab in the middle of the neighborhood's two distinct art districts—the street-art centric Wynwood Walls and the predominately fine art Miami Design District. The hotel was an art gallery in its own right. Lobby walls showcased the neighborhood's two art scenes with ink drawings that gave a nod to the rapidly developing urban art scene and more contemporary abstract paintings full of color.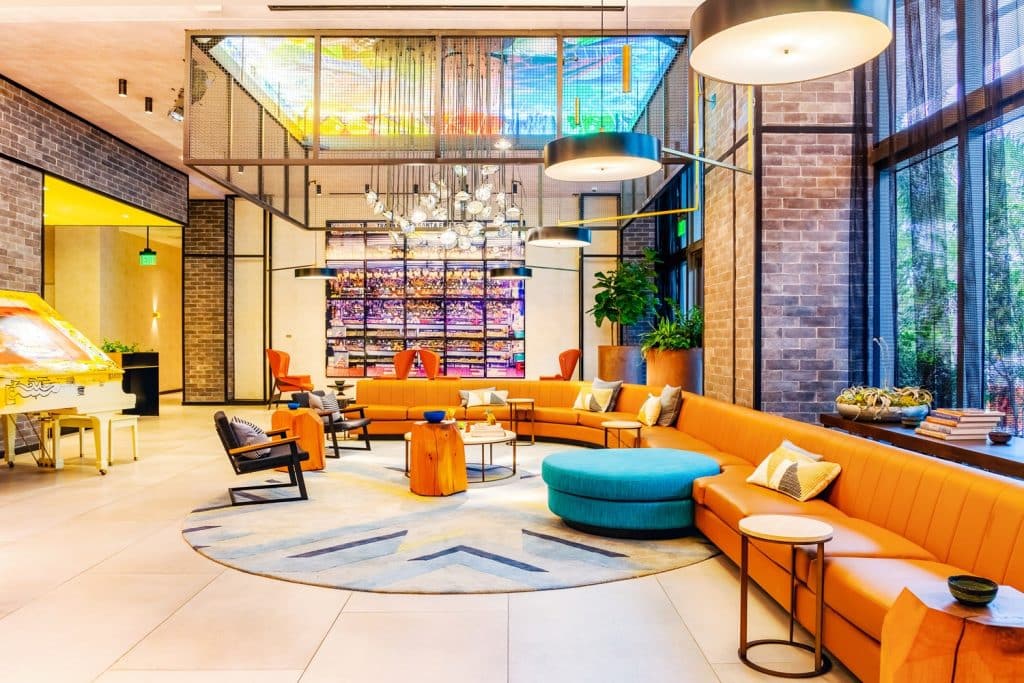 Hyde Midtown Hotel to the Miami Design District
I headed six blocks north of the Hyde Midtown Hotel to the Miami Design District, which upon first glance looked like nothing more than an outdoor luxury mall, but upon further examination revealed fine art galleries, artist studios, and showrooms mixed in among the Fendi and Valentino stores.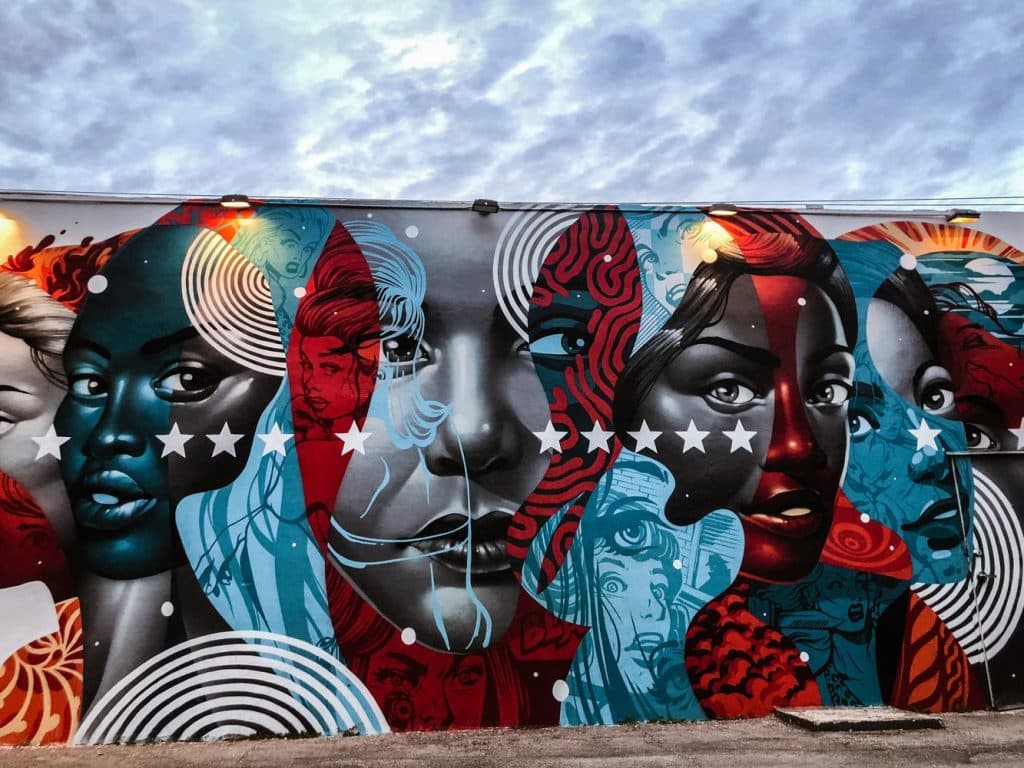 I could have easily spent the afternoon popping into contemporary art studios and designer shoe shops (those shoes are works of art themselves), but made sure to save an hour for the The Institute of Contemporary Art. The art museum is a new addition to the area, having opened in late 2017 with the goal of always providing free admission. The rotating exhibitions and programs ensure there is always something new to experience. If you happen to be in Miami on the first Friday of the month, stop by for First Friday where the museum keeps its doors open until 10 PM while offering special screenings, exhibits, and programming along with an open bar. It is perhaps the only place in Miami where you will find free booze on a Friday night.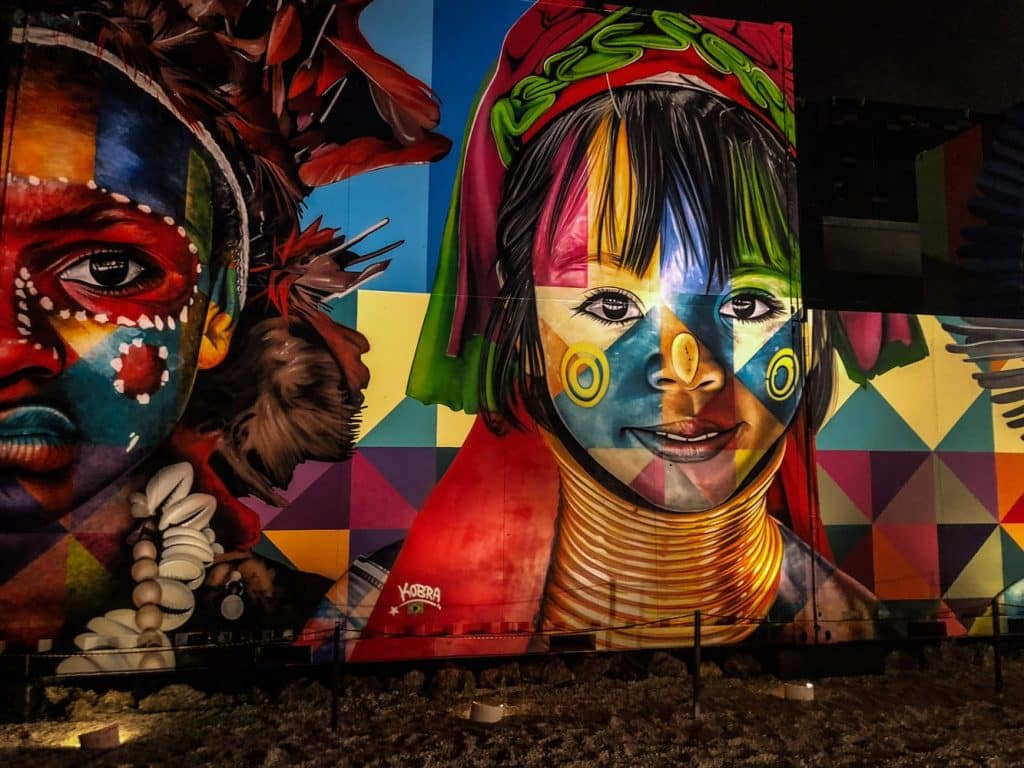 Later that afternoon, I met up with a local art and culinary tour guide to help me explore the uber-hip outdoor museum known as Wynwood Walls. The world's best artists use the facades of six warehouses as canvases to paint oversized murals. The 1.6-acre gallery is one of the largest concentrated public displays of street art, showcasing more than 30 major works of art. It is also the primary catalyst for transforming what used to be a sketchy part of town into one of the nation's hottest urban neighborhoods. Distinguished galleries, movie houses, culinary academies, microbreweries, artisanal bakeries, craft coffee shops, and art-focused restaurants dot the streets surrounding Wynwood Walls.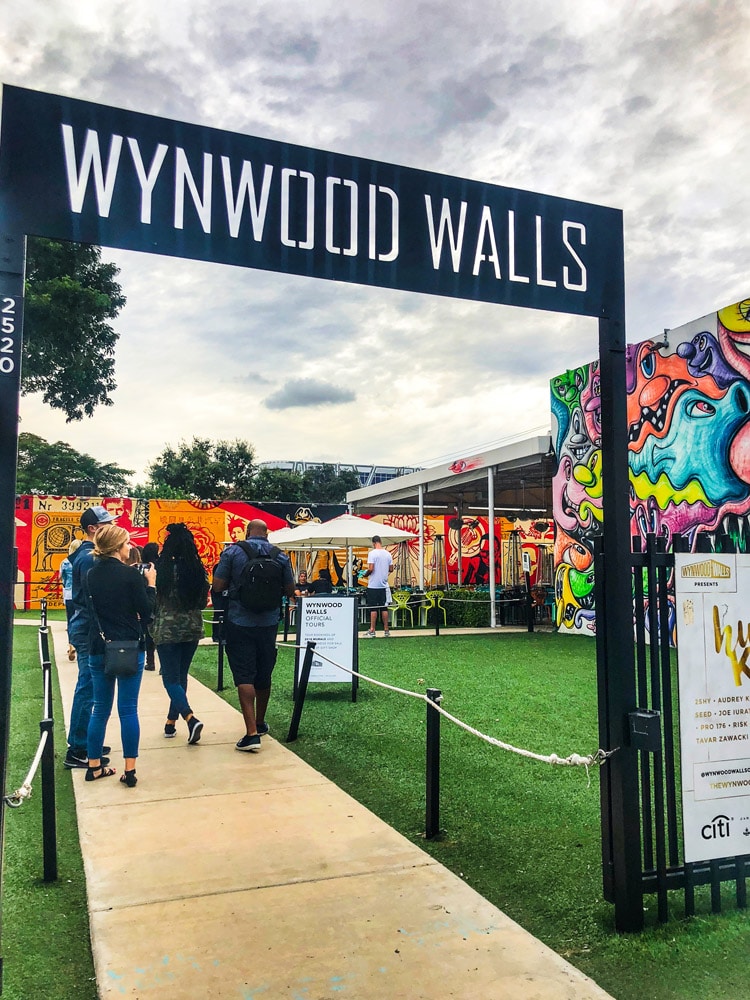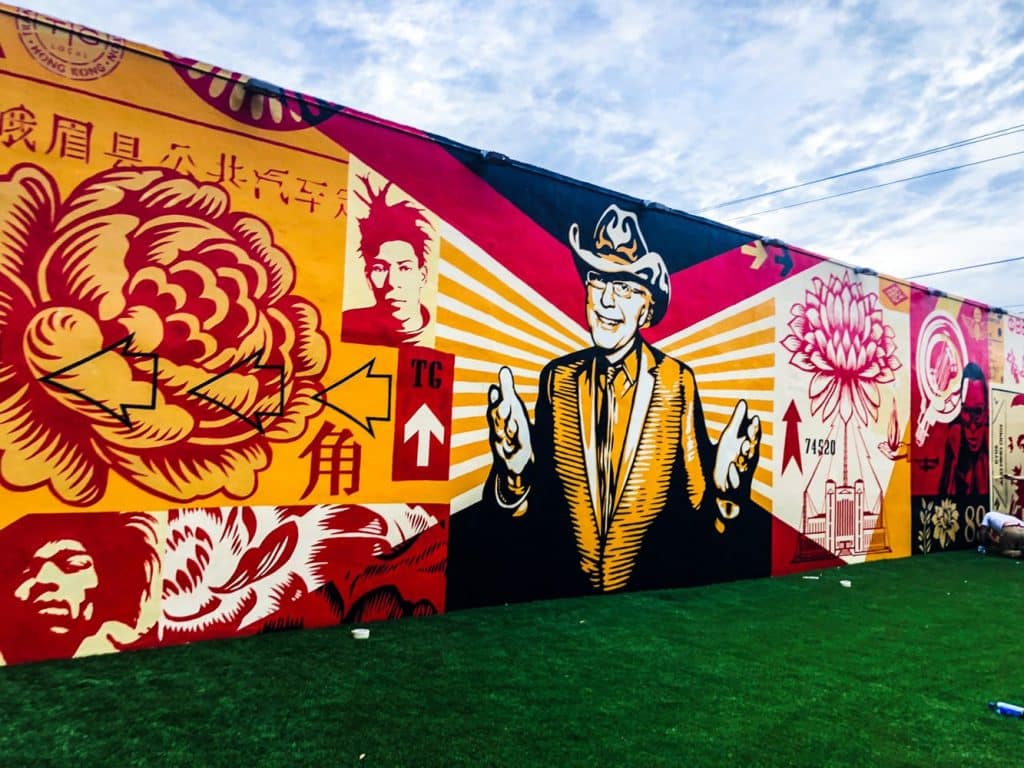 "Ten years ago, nobody came into this area, not even police," my tour guide Mirka Harris said. "Men you wouldn't want to mess with would be standing outside these warehouses—which were basically chop shops—protecting their loot of stolen car parts. But now just look at the place."
At 5 PM on a Friday night the sidewalks winding around the museum's murals were packed with tourists, families, groups of friends, and couples. I continuously stepped around selfie-snapping Instagrammers while watching an artist hang from a ladder to spray paint the final touches of her work. My hometown of Austin is known for its great street art, but it had nothing on this.
"Wynwood is the most unique place for street art in the world because they do it right. They roll out the red carpet, offer very good food, and treat the artists like rock stars," Marika said.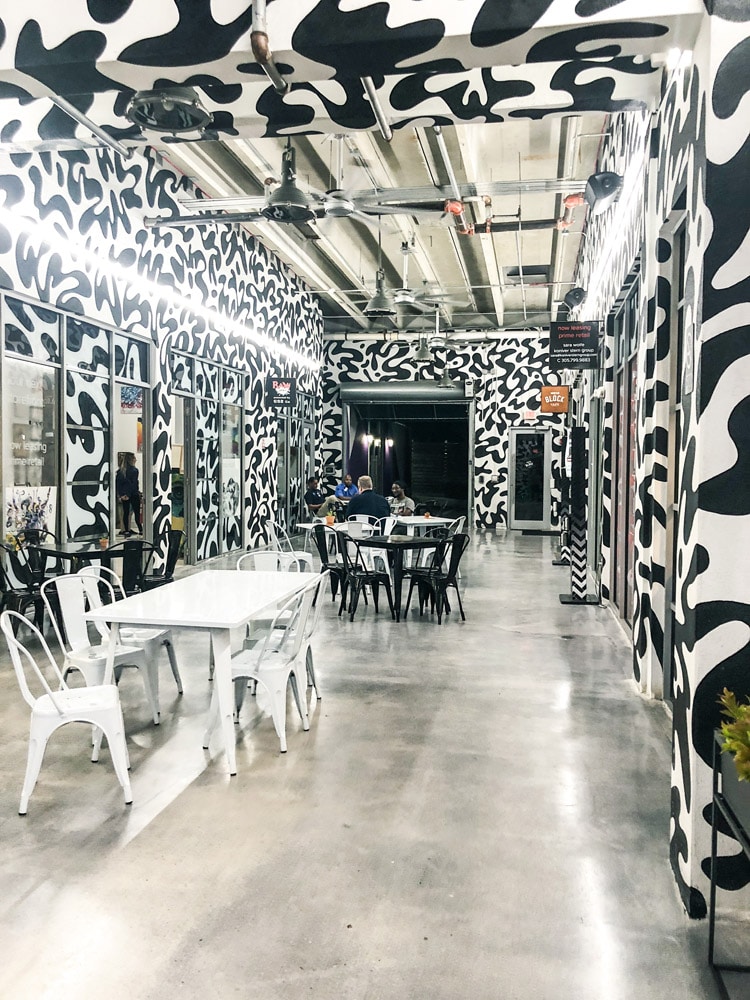 After the art tour we stopped at the Wynwood Kitchen and Bar for a bite to eat.
"Miami cuisine pulls from all parts of Latin America, so we are basically eating Miami on a plate,"
Marika said, pointing out that the ropa vieja empanadas were from Cuba, the fried cheese tequeño was from Venezuela, and the sweet plantains maduros were from Puerto Rico. Floor-to-ceiling Shepard Fairey (the artist behind Obama's "hope" poster) murals decorated the bar area, while a sculpture of an 11-foot-tall rainbow-colored man stood at the head of the restaurant. We finished the evening a few blocks away with pear and ginger gelato from an Argentine gelateria.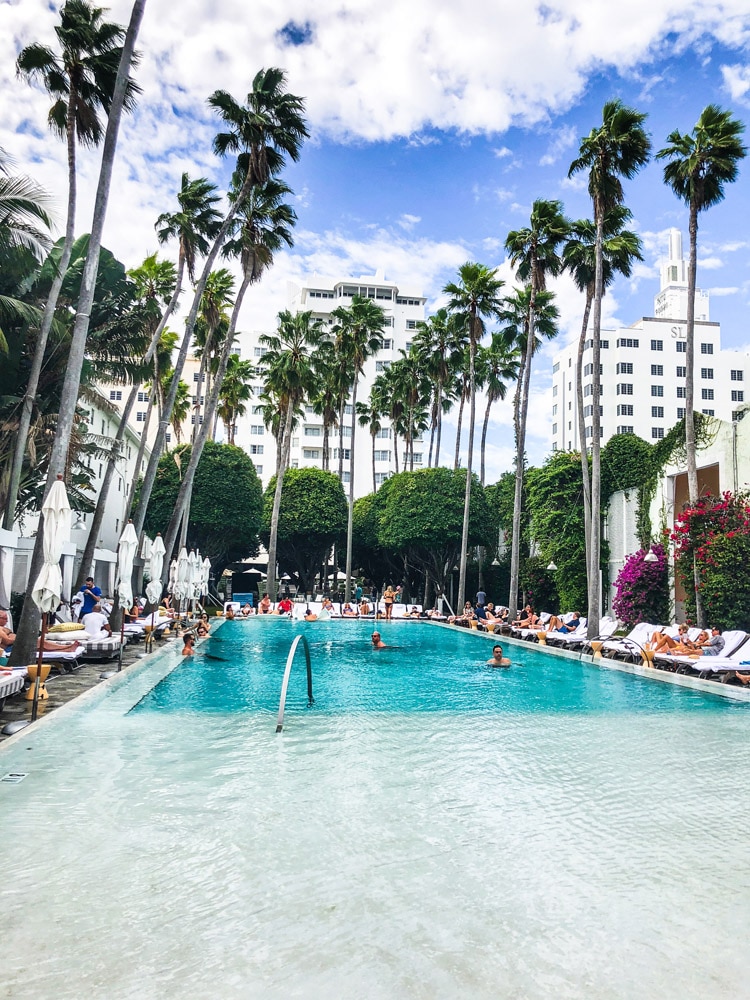 On my last day, I embraced the Miami culture by lounging poolside for the afternoon. Guests of the Hyde are allowed to use the pool at South Beach's infamous Delano Hotel. The 1940s-era revamped Art Deco hotel, featuring leggy Eastern European waitresses in bikinis serving $300 bottles of champagne to cabana-dwelling guests, was more like my preconception of what Miami would be. I spent the day reading, people watching, and imagining the scene during the hotel's heyday when Madonna and Versace graced the pool bar. And when the electronic music got to be too much, the turquoise waters of Miami Beach met me kindly just on the other side of the DJ.
---