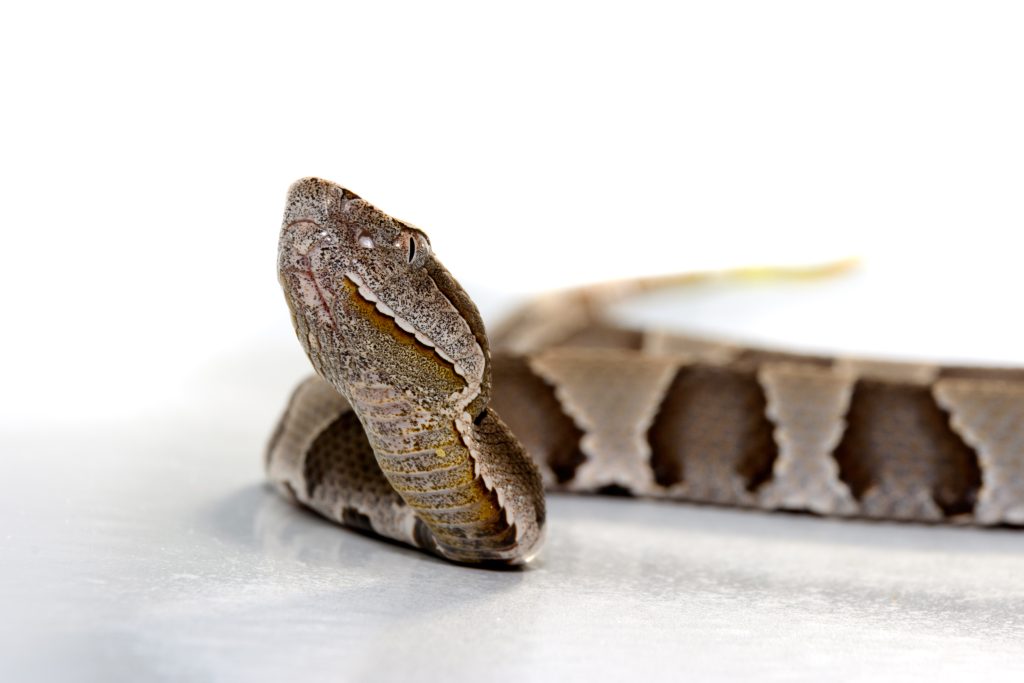 BY MIMI GREENWOOD KNIGHT
I can't remember a time I wasn't petrified of snakes. I was even afraid of a picture of a snake. When my husband moved me to the country with a large pond behind our house and a river beyond, I resigned myself to remaining indoors during the warm months, which in Texas is a large chunk of the year.
Once we had kids, they wanted to fish in the pond, frolic in the yard, and swim in the river. Whenever I ventured out with them, one of my babies would say, "Okay, Mama, pray the snake prayer." And pray we did for anything long and scaly to stay far, far away. But as a recent empty nester, I'm embarking upon a self-improvement campaign, and I've decided I'll include educating myself out of my fear of heights and my ophidiophobia (fear of snakes).
My education began by joining two different Facebook pages.
The fine folks on the Texas Snake Identification page will look at pictures of any snake you encounter and ID it for you. Spending time on this page has helped me realize how many non-venomous snakes coexist with us in our state. And trying to snap a shot of a few in my yard made me realize they are generally more afraid of us than we are of them. 
Central Texas Snake ID, Southeast Texas Snake ID, and Snakes of West Texas are similar Facebook groups. I found them all welcoming, even after I confessed my ophidiophobia. These are people who appreciate the beauty of snakes and their vital role in our states' ecosystem (curbing disease-carrying rodent populations and serving as meals to owls, hawks, herons, and roadrunners). 
The Texas Parks and Wildlife Department offers FAQs about native snakes on their website at TPWD.Texas.gov. I learned from the, "The vast majority of Texas's snakes are non-venomous and completely harmless." In fact, of the 76 species of Texas snakes, only 15% are venomous. 
I learned there are four kinds of venomous snakes in Texas– coral snakes, copperheads, cottonmouths (water moccasins), and rattlesnakes. By understanding the characteristics of each, I can know which ones to give a wide berth. 
I began learning those characteristics on the website iNaturalist.com which offers a thorough Texas snake guide complete with pictures, descriptions, and identifying the traits of each. 
Next, I got my ands on Texas Snakes: A Field Guide, written by James R. Dixon and John E. Werler. This 384-page fully illustrated guide to Texas snakes is written by two of the state's most respected herpetologists (snake experts) with contributions from snake experts at the Houston Zoo. 
My own snake education continues. The more I learn, the less afraid I find myself. I've learned that any snake I encounter is likely just looking for a meal or a shady spot to rest– not to terrorize me as I used to feel. One day I hope to feel as enchanted to see a snake in my yard as I am a roadrunner or a rabbit.