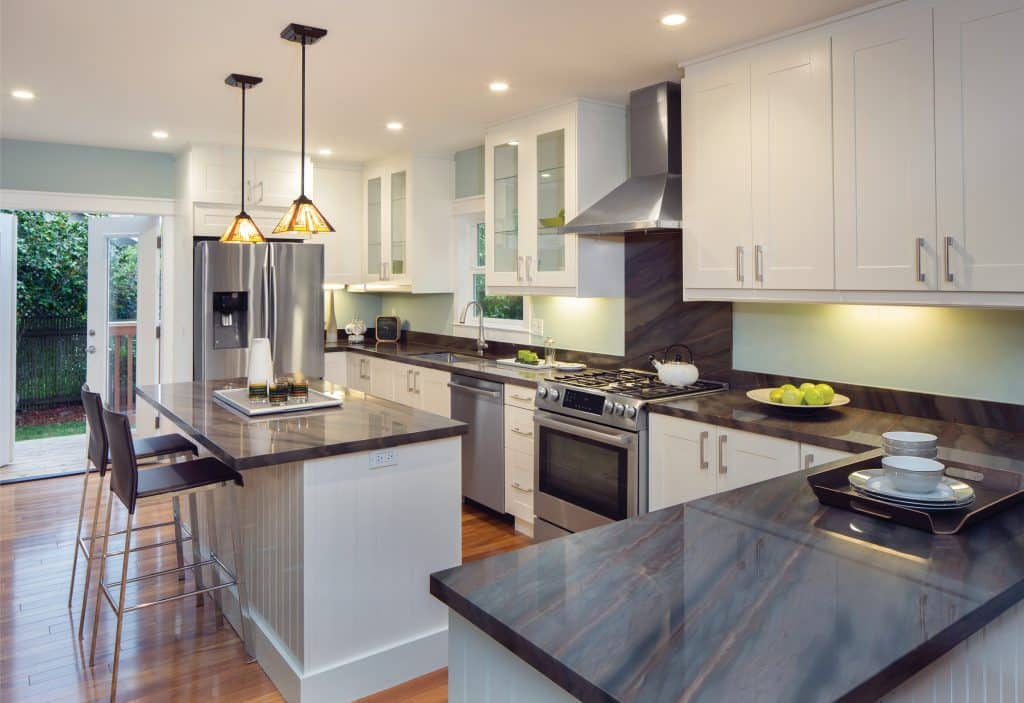 If you're considering putting your home on the market, there are improvements you can make to attract potential buyers. But will they increase your home's resale value enough to justify the investment? The trick is to spend on home renovation only what you can recoup (or mostly recoup) when you finally make the sale. Many real estate experts agree on a few can't-miss changes that give homeowners the best bang for their renovation buck.
1. Upgrade the Kitchen
The kitchen is the heart of the home. It's also the room that gets the most oooohs and aaaaahs from potential homebuyers. But you'll want to consider the price of your home and the other homes in the neighborhood before going all-out on an enormous, deluxe kitchen. The cost of the kitchen should be in line with the cost of the rest of the house. A kitchen remodel done right will run you $5,000 to $75,000 or more. But Remodeling Magazine's annual Cost vs. Value Report estimates you can recoup 60% to 120% of that investment when that knockout new kitchen helps you sell your house.
Begin with a fresh coat of paint in a color that's currently popular. Paint can make any room sing but is also something a buyer can easily change if it's not their cup of tea. Next, replace old appliances with money-saving, Energy Star-rated models, since potential buyers often look for ways a new home will save them money. Lastly, update countertops and cabinet fronts to upgrade an older kitchen—without spending an arm and a leg.
2. Add a Bathroom
The next room to turn heads of potential buyers is the bathroom. Consider a facelift to your master bath—and if your house could also use an additional bathroom, that can be money well spent (often recouping 80% to 130% of your investment). Rather than adding on new space, consider extra rooms, closets, or areas under stairs that could be converted into a bathroom. The average half-bath requires at least 18 square feet. A full bath should be at least 30 square feet if you're planning on a free-standing shower, and 35 square feet if you want a tub. Save money by purchasing sinks and toilets that were used as floor models at your local home improvement store or by shopping at a Habitat for Humanity ReStore.
3. Reinvent a Room
Adding a room can be incredibly expensive and you may only recoup 50% to 80% of that cost when you sell. To save money, consider reinventing an existing space. Convert an attic. Transform an extra bedroom. Keep the new room versatile to meet whatever needs a potential homebuyer may have. The basement could become a game room or a suite for when the in-laws come to visit. Attics make nice craft rooms or play areas. Rather than adding what is unmistakably a home office or media room, add a space that leaves things up to the buyers' needs or preferences.
4. Add Energy-Efficient Windows
While not a "sexy" project, replacing old, drafty, single-pane windows with Energy Star-rated windows can save you up to $500 a year in heating and cooling costs by making your home more energy-efficient. And that can attract potential buyers. That annual Cost vs. Value Report from Remodeling Magazine estimates you can expect to recoup 60% to 90% of your costs replacing windows (approximately $7,500 to $10,000 for an average-sized home) when you sell. You can also receive a green energy tax credit of 10% for this upgrade, as long as you install Energy Star-rated windows. You may even qualify for additional credits from your state or utility company. As long as you're redoing windows, consider going larger and adding more natural light to any rooms that tend to be dark.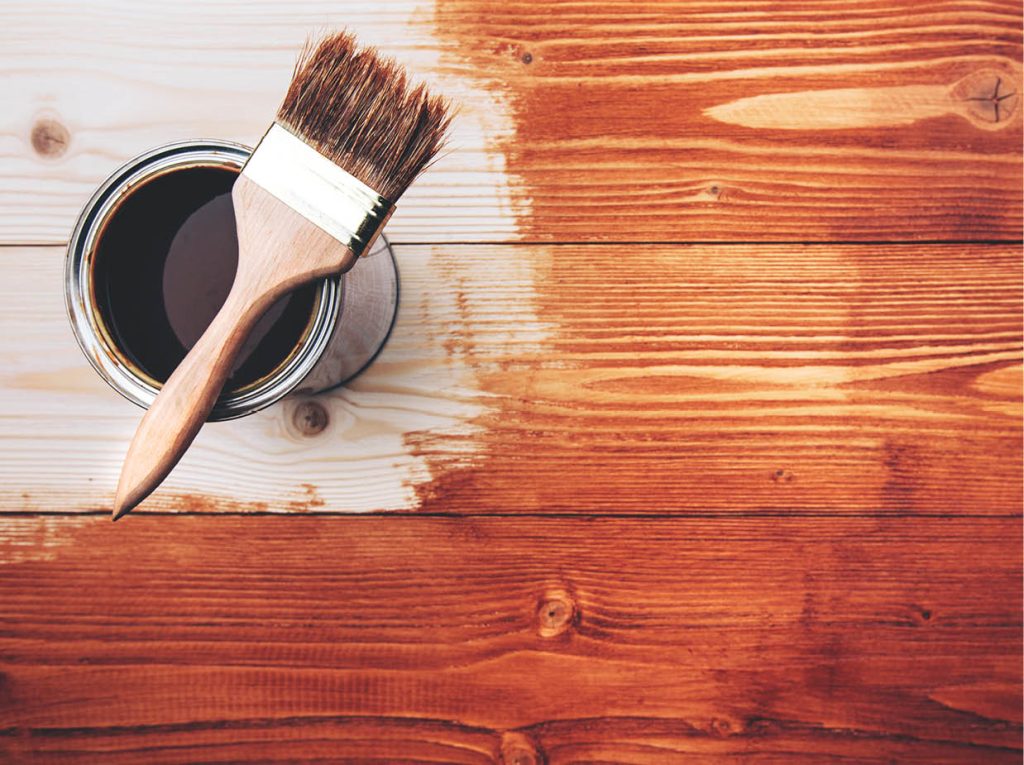 5. Add a Deck
Outdoor living spaces have become more desirable as more families trade vacations for staycations. Adding a deck increases the value of your home, and HGTV estimates a 65% to 90% recoup when you sell. The cost of adding a deck varies widely depending on size, materials, and bells and whistles (like built-in seating, multiple stairs, and built-in flower pots), but expect to pay $1,200 to $10,000 or more. Again, try not to get too specific to your own lifestyle and keep things open to interpretation for potential homebuyers to fill whatever outdoor needs their family may have.
Projects to Avoid

Although the following renovations may increase the wow factor of your home, they won't increase the resale value enough to recoup the thousands or tens of thousands you sink into them. If you're staying put awhile and these improvements will increase your quality of life, by all means indulge. But if you're simply looking for ways to up your asking price, hoping to get your investment back when you sell, stay away from these home renovations.

In-Ground Swimming Pools

High-End Kitchens

Whirlpool Baths

Sunrooms

Expensive Landscaping

Non-Bedroom Room Additions

Home Office Remodeling

Roof Replacement

Garage Additions

Of course, if the roof is leaking, potential buyers may not look beyond it to admire your open-hearth fireplace and travertine countertops. You may have to bite the bullet and take a loss on that project to keep your home from being one more real estate wallflower.
You might also consider ways to open up small, cramped spaces. Remove a kitchen island (but only if you have enough cabinet space) or knock out a non-load-bearing wall. Use high-wattage light bulbs to make small spaces appear larger, and soft-lighting to lend warmth to empty spaces. And spend a few bucks replacing broken window panes and fixing leaky faucets. Small tweaks like these, while costing little, can pay big when buyers consider your home against another. Happy home selling!
By Mimi Greenwood Knight