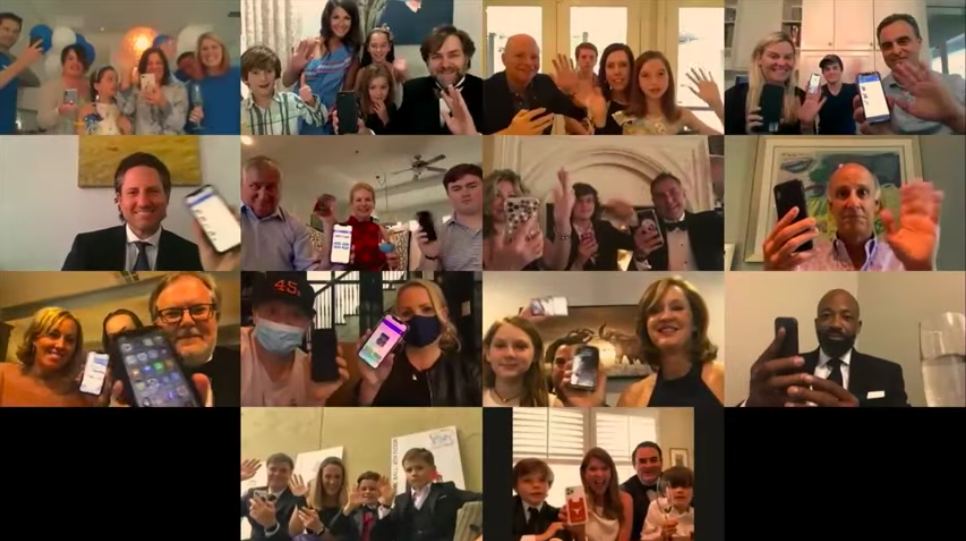 OVER $1 MILLION RAISED FOR TYPE 1 DIABETES RESEARCH
JDRF HOUSTON'S VIRTUAL GALA truly re ected the meaning behind the gala theme, The Power of Us: From Start to Finish, after raising over $1.2 million last month. Host of Texans TV and a type 1 diabetic himself, Drew Dougherty, emceed the live stream from his home, and in classic Zoom style, sported a tuxedo on top and shorts on bottom. Guests joined the live YouTube event from their living rooms, beds and even their pools, all while donating to Fund A Cure and bidding on silent and live auction items.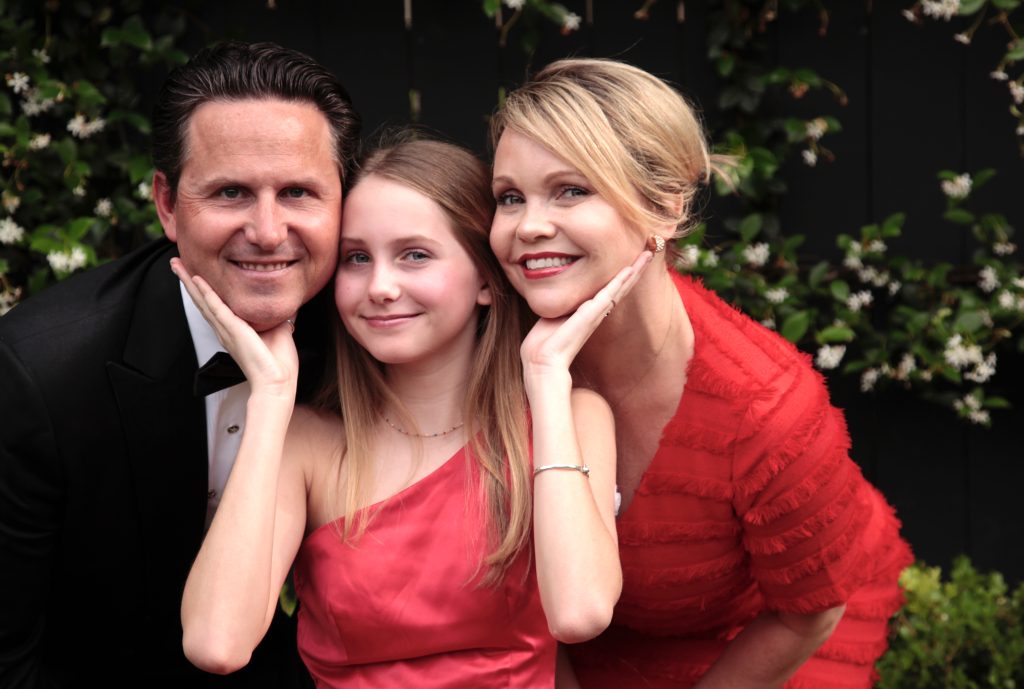 "We are extremely grateful for the support
during these extraordinary times. Over the
last two months, much has changed in our world, but what has remained consistent is the passion, drive and generosity of the JDRF and type one diabetes community. They truly demonstrated the Power of Us." said JDRF Houston Executive Director, Rick Byrd.
While JDRF is sensitive to the affects the global pandemic has on the world, the organization also recognizes that they are in a critical moment in type one research. Relentless in its efforts to treat, prevent and cure T1D, JDRF is energized by the progress being made in several areas, including immune therapies, beta cell research and technological advancement.
WATCH A RERUN OF THE LIVE YOUTUBE EVENT
AT YOUTUBE.COM/USER/ JDRFHOUSTONGULFCOAST/LIVE.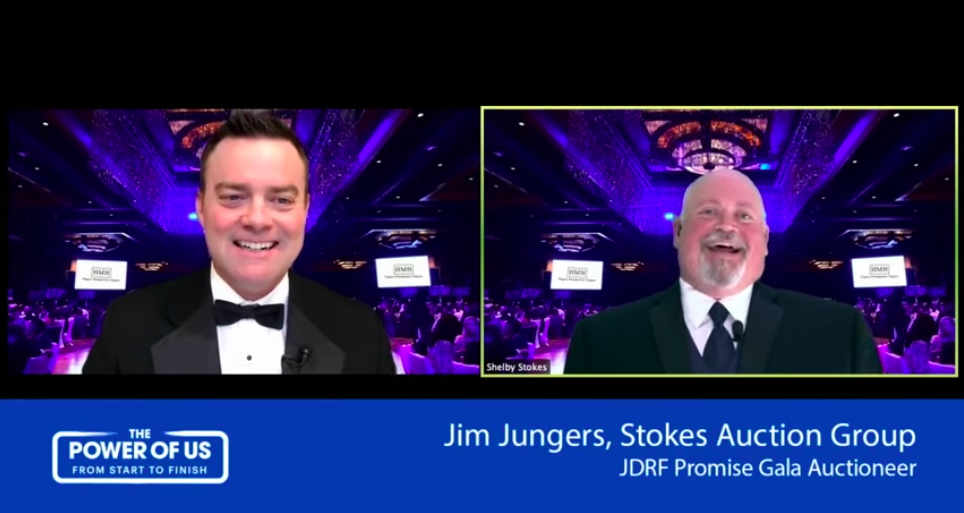 COURTESY: ANNA BAILEY, KAREN HENRY/THE PR BOUTIQUE, PHOTOS: JDRF, BARBARA PERLICK