A Haven from the Crowds
By Abby Hoeffner
Considering how beaten the path along Florida's northwest gulf coast has become, finding a place with a secluded vibe is a major feat. But those seeking a relaxed, comfortable, unclouded seaside experience will find it at Navarre Beach, located between Pensacola and the Ft. Walton Beach/Destin area.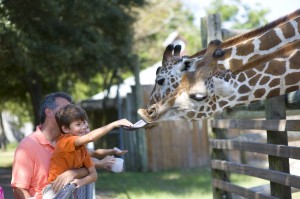 Visitors enjoy miles and miles of pristine, undeveloped beaches and dunes because Navarre is home to the Gulf Islands National Seashore, but here the beach is just the beginning. The Gulf Breeze Zoo is a hit for all ages, giving up-close and personal access to large and small members of the animal kingdom. Don't miss the walk-through aviary—a truly magical place for bird lovers. Fishing enthusiasts can either charter a boat to try their hands at reeling in a big one from the rich gulf waters or join the locals on Navarre Beach Pier—the gulf coast's longest pier—to cast a line and hear a fish tale or two.
For those looking to experience a different side of Florida, a short 30-minute drive takes one into downtown Milton where charm perches on every corner. Make a day of it and stroll along the Blackwater riverfront before browsing locally-owned shops filled with affordable treasures. Then take in a delicious lunch at the Old Post Office, a quaint café and antique store housed in, yes, the old post office.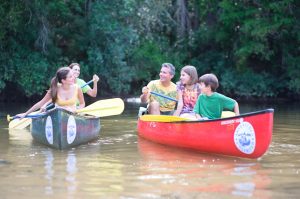 Thrill seekers don't have to settle for run-of-the-mill parasailing. At Adventures Unlimited, about 15-minutes outside of Milton, a series of 14 zip lines, totaling almost a mile, weave in and out of shady pine forests and over streams and rivers. The step off the towering platform into the fresh, pine-scented air won't be the only thing taking your breath away. Anyone not yet ready to conquer the heights can choose to go canoeing, kayaking or tubing down Coldwater Creek. Let your adventure last more than one day by renting one of their cabins, some of which feel like you're bunking in an old-fashioned tree house.
GETTING THERE
Driving:
Dallas/Ft. Worth to Navarre Beach=10 hours
Houston to Navarre Beach=8 hours
Flying:
From DFW Airport: $260 average round trip (American Airlines)
From George Bush International: $220 average round trip (United Airlines)
STAY
So you want to go, but where should you stay? Gulf Blue Vacations has a variety of beautiful condos, townhouses and beach homes that will accommodate most budgets. GulfBlueVacations.com; 800-242-3224
RESOURCES
FloridaBeachesToRivers.com
GulfBreezeZoo.org
NavarrePier.com
AdventuresUnlimited.com