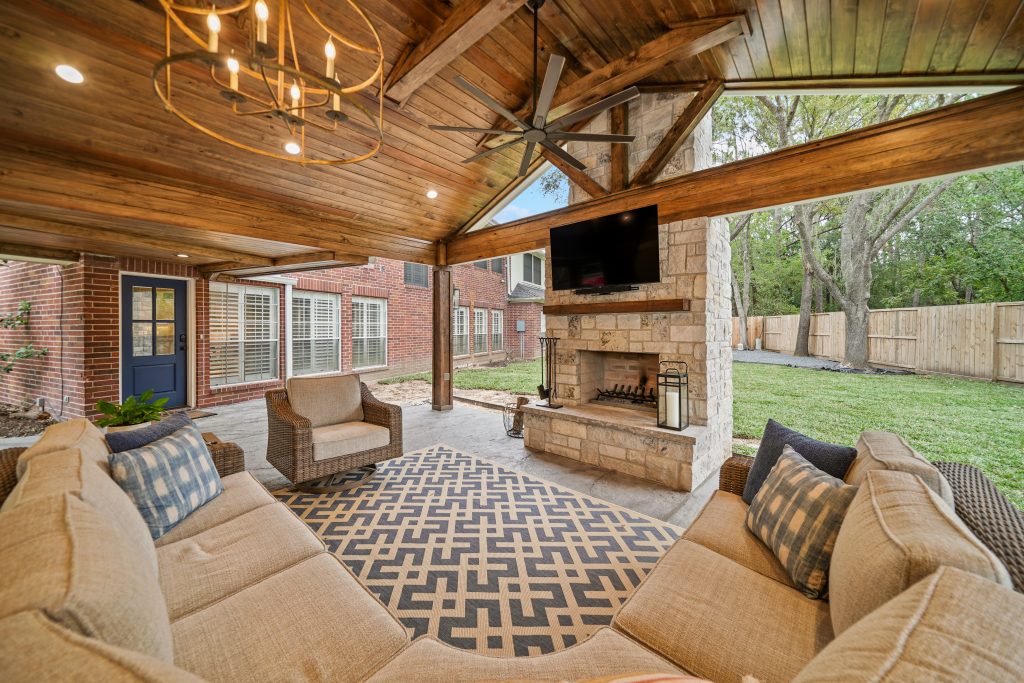 By
Annette Brooks
---
There's no place better than your own backyard to relax, spend time creating memories with family and friends, entertain, and enjoy the fresh air. If you've been dreaming of expanding your home's space and value with an outdoor living area, call the experts at Backyard Retreats. Specializing in building top-quality designer outdoor living areas from extensive projects to intimate and cozy spaces, if you dream it, they will build it.
Reputation, Experience, Honesty, Creativity
Homeowners who've done their homework have selected Backyard Retreats to expand their living areas into the outdoors for 26 years. The company creates everything from pool houses with bathrooms and lounge areas, pool cabanas, and amazing outdoor kitchens to shade arbors, fireplaces and firepits, free-standing covers with heating elements, all kinds of patios and decks, luxury sheds, and much more. And if you're having a pool or spa built at the same time, Backyard Retreats will collaborate and work closely with your pool builder.
"Our goal is to create an outdoor living area that blends seamlessly with your home, so it looks like it belongs with your home instead of being an afterthought," says Misty Salazar, who co-owns Backyard Retreats along with Bill Salazar. "We approach every project as if we were working in our own backyard and offer our customers both quality and value."
Customers Love Backyard Retreats
Always taking pride in a job well done and focused on customer care and satisfaction, clients rave about their experience with Backyard Retreats. Below is just one example of a five-star review from a happy client.
"Backyard Retreats completely renovated our backyard with a patio, kitchen, fire pit, and second-story deck. They exceeded our expectations in every way. The initial cost estimate was spot on, with no surprises along the way. Every member of their crew was a total pro with excellent communication and workmanship. We had a pretty clear vision of what we wanted, and they were focused and attentive to making sure everything was as we imagined. They were happy to call their guys back to make any tweaks we wanted along the way. I probably sound over the top, but I'm so impressed with this team of good folks and wish everybody I did business with had their work ethic."
– Eric
Get Started Today
Call Backyard Retreats to schedule a complimentary consultation and browse their galleries at Backyard-Retreat.com for ideas and inspiration. Discover why clients rave about Backyard Retreats, and that 80% of their new clients come as referrals.
Why Choose Backyard Retreats?
Local family business serving the community for 26 years

Professional, communicative, quality and customer-focused

Turnkey – files city permits, works with HOAs

Structures engineered for windstorms

Most workers have been with them for 15 to 20 years

One-year guarantee

Accredited by the Better Business Bureau since 2007, A+ rating
---
Contact