Johanna Watson
Artemis Partners Executive Search Firm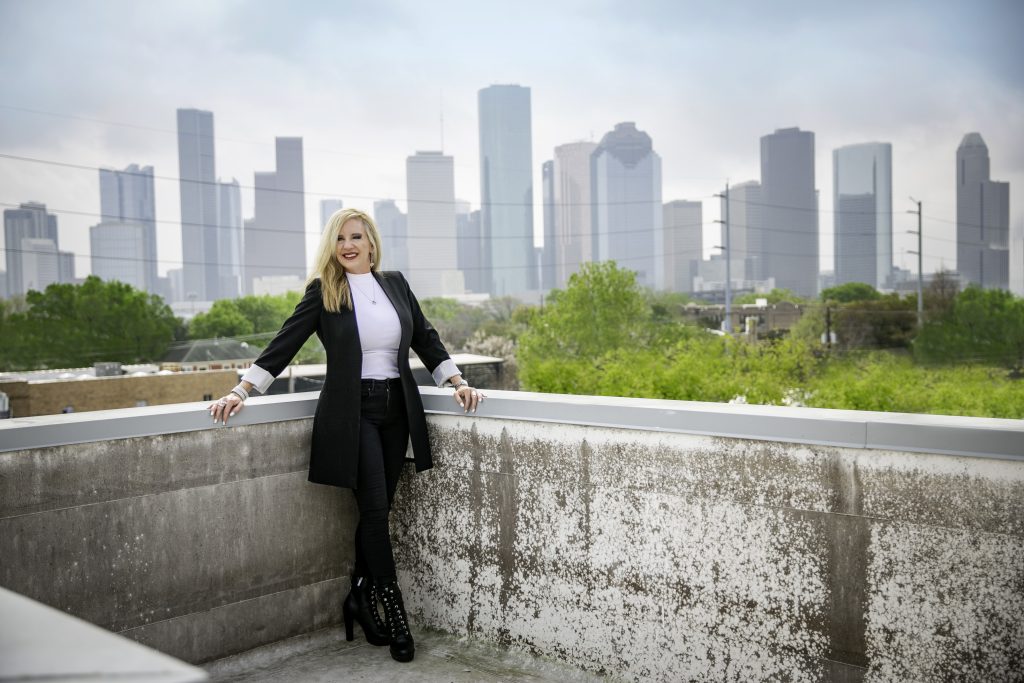 By
Annette Brooks
|
Photo by
Kelley Sweet Photography
---
The talent acquisition market is continually evolving, and we're in new, uncharted territory now the pandemic has waned. Making sense of it all, from what's occurring today and near-term shifts to anticipating future trends, is Houston-based Artemis Partners executive search firm. Known for insightful planning, superior client communication and customer service, laser-focused execution, and a relentless commitment to excellence, Artemis Partners is a top-tier, nationwide recruiting firm. At the helm is its visionary founder and CEO, Johanna Chryssikos-Watson.
"Our goal is to provide real value and strategic direction to our clients and to evolve with them while anticipating their future needs," Johanna shares.
One of Johanna's hallmarks is leading by example. Although she makes this appear effortless, it reflects her hard work, indefatigable spirit, flexibility, and sheer intellect.
"Our company is named after the Greek Goddess Artemis, known for hunting and protection. This is exactly what we do — we hunt for our clients and protect their company needs and goals. We're passionate about delivering real value and developing meaningful, long-lasting client relationships versus taking a transactional approach. We work in partnership with our clients toward their success," says Johanna, a native Houstonian.
Today's Talent Acquisition Landscape and Hiring Approach
Having a well-honed strategy and working with a high-caliber recruiter like Artemis Partners is essential. Whether you're a business owner, on a corporate leadership team, a human resource professional, or an individual looking for a top-tier recruiter to work with, Johanna has an umbrella message that applies to everyone — culture matters.
Until recently, some hiring managers — those who didn't work with Artemis Partners which has always focused on strategic hiring versus "putting people in seats" — were overpaying and sacrificing talent quality.
"We're seeing salaries flatten in some sectors, such as tech, while others, like accounting, are still dealing with a candidate shortage," Johanna explains. "And although work-from-home options are here to stay, more companies are seeking employees willing to accept a hybrid format, splitting their time between working in the office and from home for a productive work/life balance."
Johanna says it's still a candidate's market, but hiring managers have taken a step back and are rebuilding their teams. "They're asking, "What type of people do I want in my organization?" There's more to it than skills alone — they want to minimize turnover, which is expensive and affects employee morale. Along with this, companies are being more diligent today about their selection and interview process. We educate and counsel hiring managers and H.R. professionals, taking a strategic approach to finding candidates who are the right fit to create an effective, dynamic, sustainable culture."
Insights for Talent Clients
Artemis Partners counsels job seekers on their best approach and strategy as individuals. "Look for a corporate culture and values that are close to yours. It's vital to consider the whole picture. Look beyond the job description and salary alone before deciding."
Johanna cautions those who work in a home office not to stretch themselves too thin. "We're seeing some candidates take on multiple jobs to generate more income, and they become over-employed. It's not conducive to a healthy work-life balance and simply not sustainable long-term."
Growing, Evolving Artemis Partners
Johanna has been steadily adding new team members since founding the company in 2015 and has taken her executive search firm nationwide. At the same time, she's accomplished what leaders often struggle to achieve during rapid growth periods — she's maintained Artemis Partners' value for their clients and has remained steadfast to the company's mission.
Always a step ahead and dedicated to giving back, Johanna is launching Artemis Partners Emerging Leaders Program. The one-year program caters to high-performers within an organization primed to become leaders. The program's tagline, Shaping the Business of People, aptly describes the overarching goal.
"A leader's job is up to 90% focused on people and effective communication. You must be prepared to have tough conversations with employees, inspire others, instill respect, and learn how to say no, among other things," Johanna says.
Artemis Partners' Executive Leadership Conference coming in 2024 will be a must-attend for executives, H.R. professionals. and company leaders that work alongside them. The conference will provide solutions to bridge the gap between H.R. and the leadership/management team and develop a strategy for success. Attendees will enjoy high-profile keynote speakers and participate in exciting, interactive breakout sessions.
Additionally, Johanna is creating Phoenix Productions, a video production company that will work with conference participants and create high-quality video content they can use on their website, in training sessions, on social media, and more. "Our clients will work with top-tier videographers and marketing experts to create inspirational, meaningful content," she explains.
More About Johanna Chryssikos-Watson
A former high school principal and athletic coach, Johanna has signed with Forbes Books and is writing a book, Finding the Light Switch, on business and the interrelated personal aspects of it, which will include guest contributors and lots of examples.
"It's about being comfortable with the uncomfortable," she adds. She's also working on a motivational quote book, That's What She Said, that features inspirational quotes Johanna has written and shared with her team and others since founding Artemis Partners.
Outside of work, Johanna spends time with her family and on her ranch. She especially enjoys watching her teenage daughters play competitive tennis.
Learn more about Artemis Partners at ArtemisHou.com and check out their client referral program, which provides discounts on your next placement, team outings, and VIP event hosting. Call for more information and to schedule a consultation.
Full-service Talent Acquisition Firm
Permanent and Temporary Placement and Staffing

Compensation Package Strategy, Structures, Negotiations

Offer Letters and Negotiations

Streamlines In-house Talent Acquisition Processes

Every Account is Assigned to Two Artemis Talent Consultants

We cover and support ALL industries due to our process approach and strategic consultation efforts

And Much More
---
CONTACT
1800 Bering Drive, Suite 940
Houston, Texas 77057
(833) 639-4868
ArtemisHou.com