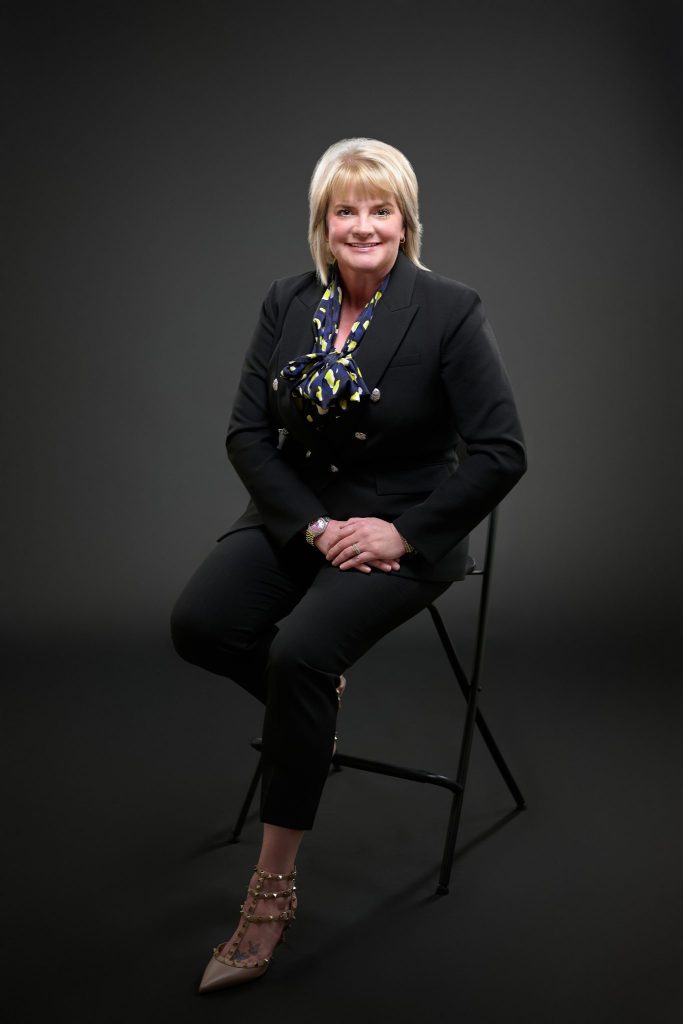 By
Meredith Knight
|
Photo by
Karina Eremina of Joy of the Moment Photography
---
The first time I called The Bihm Firm, I knew I'd found a kindred spirit in Attorney Kate Bihm. Placed on a brief hold, I was surprised by the unmistakable sound of the Law & Order theme music, so surprised that I laughed out loud. Kate Bihm (formerly Katherine Shipman) admits she was the only 12-year-old she knew who was completely obsessed with Law & Order. "When I got to college, A&E used to play the same episode four times a day, at noon, 6:00 and 10:00 PM and 2:00 AM," she said. "My roommate and I would watch it at least twice a day. If our phone rang, we'd answer it, 'Law & Order's on. I'll call you back.' Everyone in our sorority knew our lives revolved around Law & Order."
Surprisingly though, Kate didn't at first consider law as a career. But after completing her sociology degree (with an interest in deviant behavior) she was feeling rather rudderless. "My mother said, 'Have you thought about law?'," Kate remembered. "I really hadn't, but she convinced me to give law school a try. If I didn't like practicing law, I could do something else with the degree." Looking back now, Kate can't imagine doing anything else with her life.
She began her practice of law with a mid-size firm but knew almost immediately that corporate law wasn't her thing. She accepted a job as an assistant district attorney for Montgomery County and felt more at home in criminal law. It was baptism by fire, but Kate thrived in the fast-paced world of the criminal justice system, trying dozens of bench and jury trials, reviewing thousands of criminal cases, processing arrest warrants, and studying the complexities of criminal law.
After one particularly grueling jury trial, one of the jurors asked Kate why she wasn't practicing defense work saying that, if her loved one was in trouble, she'd want Kate on their side. It was food for thought and Kate soon took all the experience she'd gleaned in the DA's office and opened her own criminal defense practice. "I practiced a bit of family law, but criminal defense work was my focus," she said. "Still, other attorneys kept bringing me in to work with them on family law cases when there was a criminal aspect, which happens quite often."
Over time, she began to see the difference she was able to make in the lives of her family-law clients. Kate had found her niche spot in being able to help people solve their problems with practical, relevant advice, advice that is meaningful and impactful almost immediately. For Kate, it's all about providing clients with the resources they need to resolve the problems in their lives that brought them into family law in the first place and empowering them to make better choices in the future.
"It's my job to remind clients that they have the agency over their lives and relationships," Kate said. "But with that agency comes responsibility for changing their circumstances. Any advice we give needs to be forward thinking. It's our job to provide our clients with resources they'll need after we leave the picture. If the problem can't be solved, we need to empower them to expand their tool kit so they can better cope with their present circumstances — and their future circumstances."
Far from working herself out of a job though, Kate finds that as she helps and empowers one client, they refer her to another — and another. Her practice has grown, practically from day one, by offering discerning clients what they deserve — practical advice, truthful counsel, aggressive representation, and excellent service. When a client contacts The Bihm Firm, PLLC they're usually in crisis and perhaps even in physical danger. Kate and her legal team work with them to meticulously plan an exit strategy for them. Having extensive knowledge of both the criminal and the family aspects of the law comes in handy as many of her cases involve both.
Since 2013, Kate has been named an Elite Lawyer, Top Lawyer by Houstonia Magazine, Top Lawyer by H Texas Magazine, and Appellate Attorney of the Year by the Montgomery County Criminal Defense Lawyers Association. When she's not busy helping her clients, Kate likes to spend her free time mentoring other female attorneys and women business owners. "I love to speak to other female attorneys interested in growing their business," she said. "Someone did that for me and mentored me to the extent that I felt comfortable opening my own practice. Now, it's my turn to do the same for those coming behind me. We have a phenomenal female bar. I'm proud to be a part of such a supportive group. We are true colleagues and friends and celebrate each other's successes."
Kate served on the board of directors of the State Bar of Texas representing District 3 and is a past president of the Montgomery County Bar Association. "Service to my profession has become a big part of who I am," Kate said. "I take pride in being a part of this community, being involved, and doing whatever I can to make this a great place to live and practice law." Kate also sponsors local youth sports teams and other youth endeavors. She's happy to be living and practicing in Conroe where she's close to her mom and dad in Bryan. "I moved here to be closer to them," she said. "That was 18 years ago, and Montgomery County is where I've made my home."
The people of Conroe, Texas, have a compassionate, talented family law attorney who values her clients' lives and desires to protect their futures. That attorney's name is Kate Bihm. Find out more and schedule an appointment at BihmFirm.com.
Divorce

Pre-nuptial and post-nuptial agreements

Property and asset division

Child custody and child support

Paternity

Domestic violence

Adoption and termination of parental rights

Expunctions/record sealing

Protective orders
---
CONTACT
208 West Davis Street
Conroe, Texas 77301