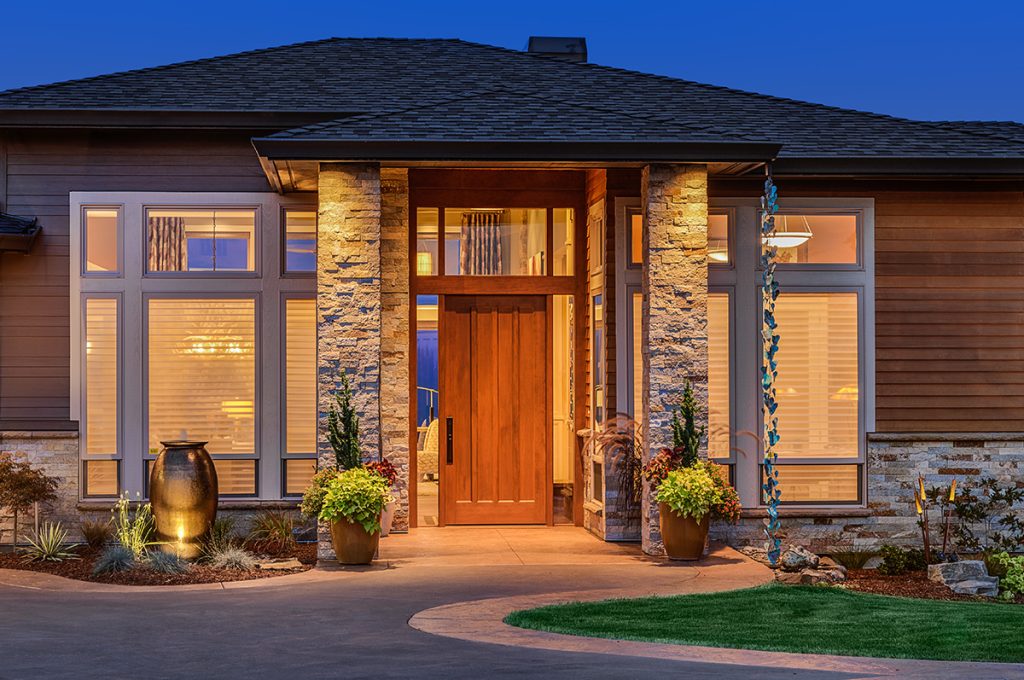 By Cheryl Alexander
Upgrading your front door is one of the simplest and most cost-effective ways to give your home an instant facelift, enhance the decor of your home, add curb appeal, and improve energy efficiency.
A recent study found that replacing a front door increases the home's perceived value by as much as five times the cost of the new door, which means you get a return on your investment. However, before heading out to your home improvement store, take some time to consider all the options available. Don't buy on a whim. Your front door may need replacing if:
• The wood is deteriorating or rotting.
• The door joints are loose.
• The exterior side of the door will not hold a finish.
• The threshold and weather stripping are not providing a good seal.
• The door has uninsulated, single pane glass.
• A different style or design of door is desired.
If you determine that now is the time for an update, do not think only about swapping one door out for another — although that change could increase the appeal of your entrance. But also, look at enlarging the entryway by installing a door with windows to either side or above it. This adds a sense of grandeur and creates a more pleasant atmosphere inside, thanks to the added natural light. Then consider the options:
Wood Doors: Wood doors are available in an infinite variety of colors and styles with lots, a little, or no glass at all. Select a wood door for its natural beauty and traditional style, but make sure it is in a covered entryway, protected from too much exposure to the elements. Prehung with a frame, no sidelights: $157 and up.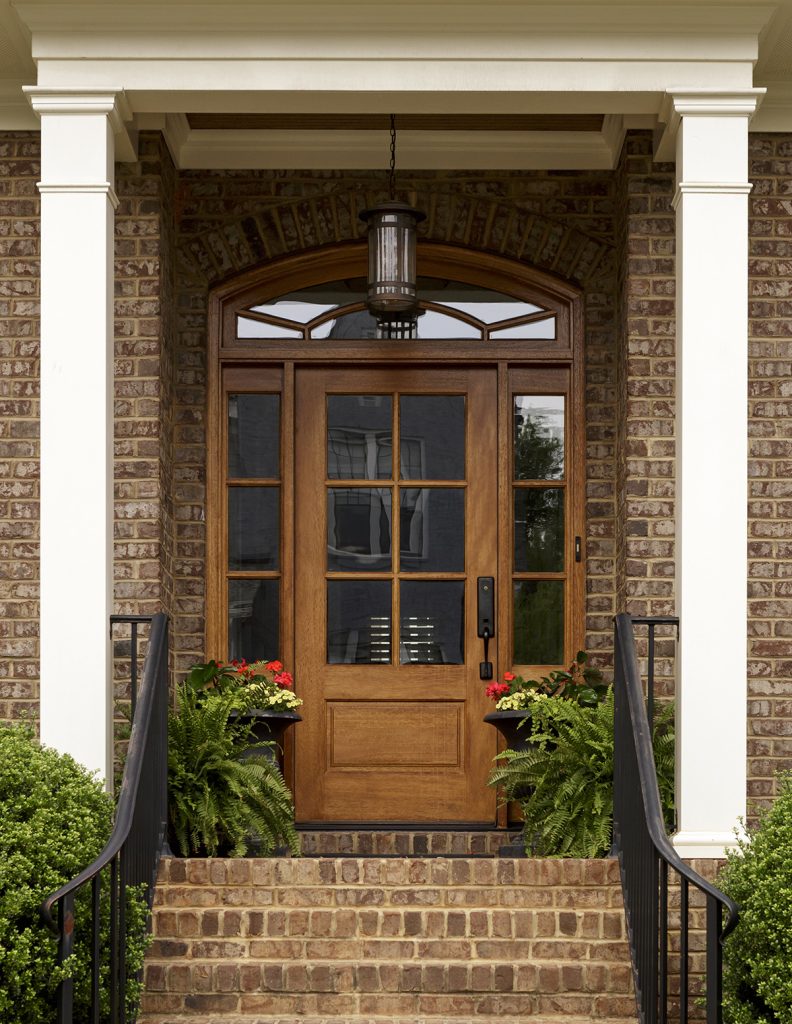 Metal (Steel) Doors: Metal (steel) doors are very affordable and extremely durable, but they cannot be stained, only painted. Prehung with a frame, no sidelights: $116 and up.
Fiberglass Doors: Fiberglass — probably the most popular current choice — offers the beauty and versatility of wood and the durability of metal. It is least affected by weather and ensures a long-term life span and easy operation. Fiberglass doors come in many styles and can be stained or painted. Prehung with a frame, no sidelights: $168 and up.
If the existing entry door on your house doesn't have any of the problems listed above, you may want to refinish it instead, which can be a lot less work than replacing the entire door unit. Here are some easy ways to open the door to a fresh look:
Embellish it: If every door on your block is brown or gray, a simple coat of bright paint will make your home stand out. You could also hang a wreath, add a dramatic house number, install some long shutters on either side or add a specialty door knocker. Even a new doormat and some planters placed on either side with beautiful foliage will elevate your entry.
Add lights: Lights at your front door will boost your curb appeal. If you already have lights, consider replacing them as an update. Sconces are available in a variety of designs, from traditional to modern, and you can easily find thousands online. On a front porch, a hanging fixture will cast a welcoming pool of light. And to add a bit of drama, spotlights at ground level aimed at the door will put your entry at center stage.
Dress up your entry with new trim: Replacing your front door trim with decorative moldings is an easy way to upgrade. In addition to wood, these are also available in PVC trims that look identical to their wooden counterparts.
Go high-tech: While the front door probably is not the most advanced part of your home, maybe you should consider raising its status with a smart doorbell/video combo. Many options are available that will snap a picture anytime someone rings the doorbell and send it to your phone/computer. You can then select a video download, have a conversation with the visitor, or answer the door in person. Most systems store many images, so you can review, save, and delete them when you are ready.
Keep it tidy: Clean is impressive, and that translates to curb appeal. Sweep your entry weekly, then scrub with soap and water intermittently. You will instantly bring your home's appearance back to life.
Your front door is the first thing that welcomes a passerby or visitor and sets the mood of your home. While style and budget are obvious considerations, any improvement you can make to your home's most prominent feature is worth the investment. Your front door sets the first and last impression. Make it a great one.