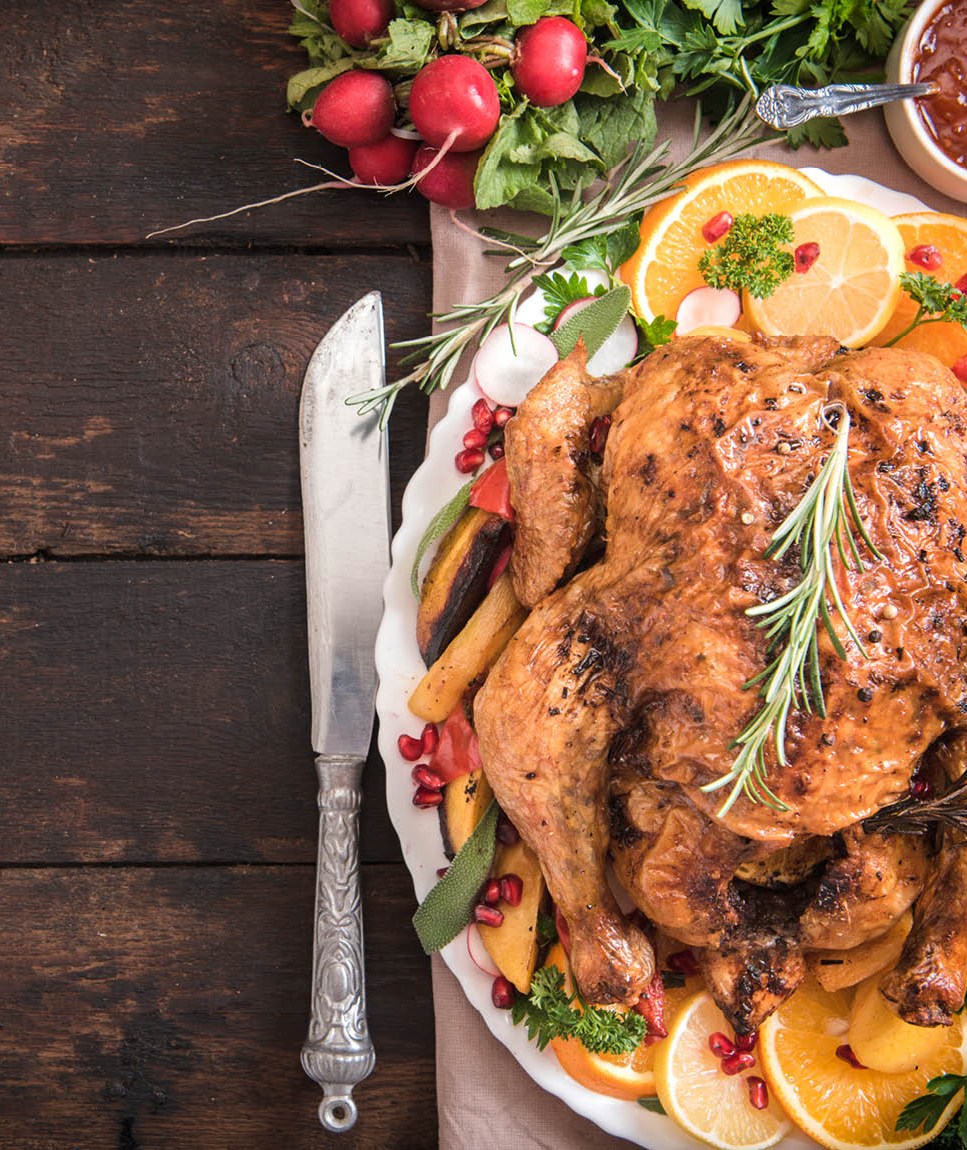 Put the best bird they've ever had on the table this Thanksgiving
It doesn't matter how many times you've roasted a turkey, if you're like most people, there's still a pang of anxiety as you stand over the giant freezers at the supermarket come November. It makes sense—people pay a lot of attention to that famous fowl, and you only get one crack at it! This month, a few pointers to make sure you come through with flying colors (specifically a toasty golden brown).
Prior Planning
For the beginners—don't forget to let your bird thaw for a few days in the fridge before it's time to cook! And make sure you pull out the bag of organs (inside the bird).
Dry, Not Dry
Try a dry brine—wash and dry your thawed bird, then sprinkle it with a tablespoon of salt for every five pounds the turkey weighs. Seal in a bag and fridge it for three days before you bake it. Juicy!
Spatchwhat?
Spatchcock the bird by removing the backbone and laying the bird flat on a rack over your pan of stuffing to bake. Everything will cook more evenly and you'll get crispier skin.
Don't Guess
Some turkeys come with pop-out timers, but they are often unreliable. Drop $20 on a meat thermometer and check the temperature frequently to avoid a dry bird.