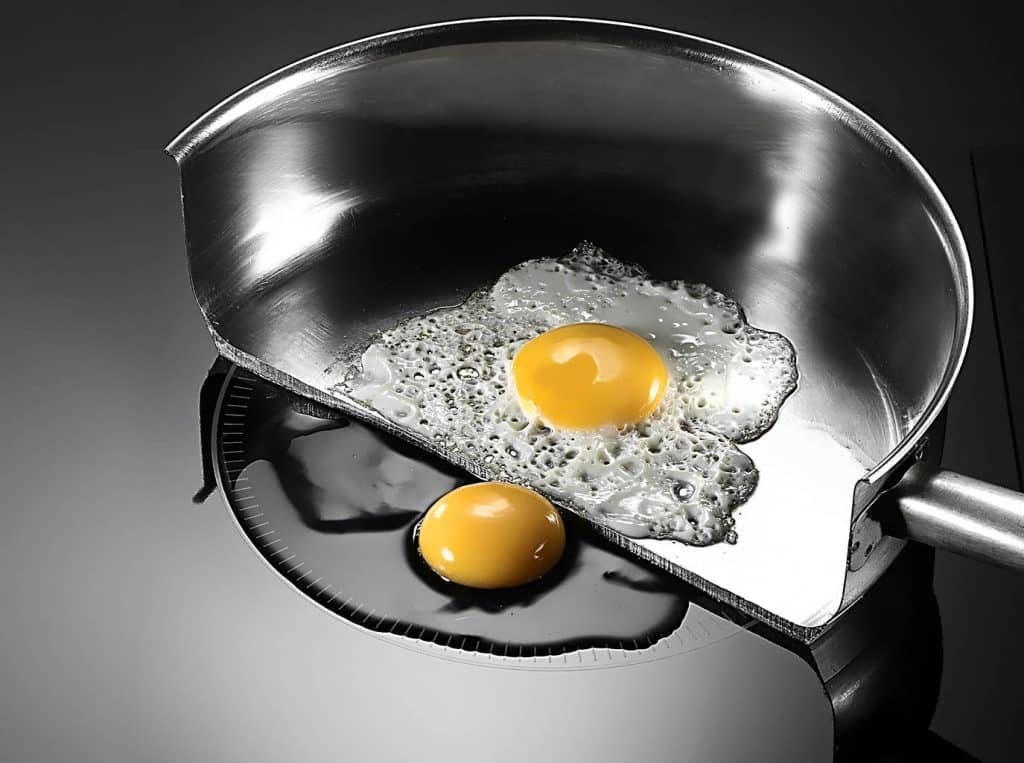 If a kitchen refresh or remodel nestles nicely into your homemaking horizons (and it probably does), there may be no better place to start than by looking into induction cooking—a futuristic kitchen technology that's actually been an under-the-radar option for home cooks since the early 1970s but is rapidly becoming more available and affordable.
Magnet-tech
Induction cooking works by creating a magnetic field between the range and your saucepan or stockpot. The rapid oscillations rapidly magnetize the pot, causing the pot to be heated through resistance. It's a little hard to explain, but what it means is that there's no direct heat. Aside from some residual heat warming the cooktop, the cooking surface is cool to the touch, making it safer for wandering hands and accidental touches. The only requirement is that a magnet can stick to your pan (so no aluminum, glass, or copper, unless they've been made with a layer of magnetic material inside).
Best of Both Worlds
Fire up a gas range and an open flame will rapidly heat your pan, cooking the food inside it. Electric ranges take longer to heat up, but provide the added convenience of simple electric hookups and flat cooktops. Induction cooking leverages the greatest strengths of both—instant, fast cooking on an electrically powered and easy to clean flat cooktop. It's also extremely precise, since residual heat from a still-hot burner isn't a factor. That means you can dial in exactly how hot you want the pan to be at any given moment, making consistent dishes the new norm, and enabling perfect long simmers for sauces or rapid boils for pasta or soups.
Versatile Installation
Because the technology powering induction cooktops is super compact, you can easily install one into your counter or kitchen island while retaining the storage space below it. A local home contractor or remodeler can help you handle the install, and since induction cooking only needs electricity, an electrician can knock the wiring job out for you more simply than running gas lines.
Summer Friendly
In warm Texas climates, keeping the kitchen cool can often be a factor. Because induction cooking doesn't release any indirect heat or wasted energy, it can be a good way to make sure cooking a family feast won't turn the kitchen into a sauna.
Restaurant Revelation
Even big restaurant chains are finding inventive uses for induction heating, reports Jody Shee of Restaurant Business. Dallas-based chain Chili's found it a safer and simpler way to present their still-sizzlin' fajita plates, now able to be pre-marinated and heated to 500°F in just 70 seconds, as opposed to leaving the pans in the charbroiler for nearly an hour before carefully adding the signature sizzle sauce. "This is a safer way to execute the dish in our restaurants," said Homero Ortegon, Chili's vice president of strategic innovation, "and it's much faster."
By Brandon Daiker