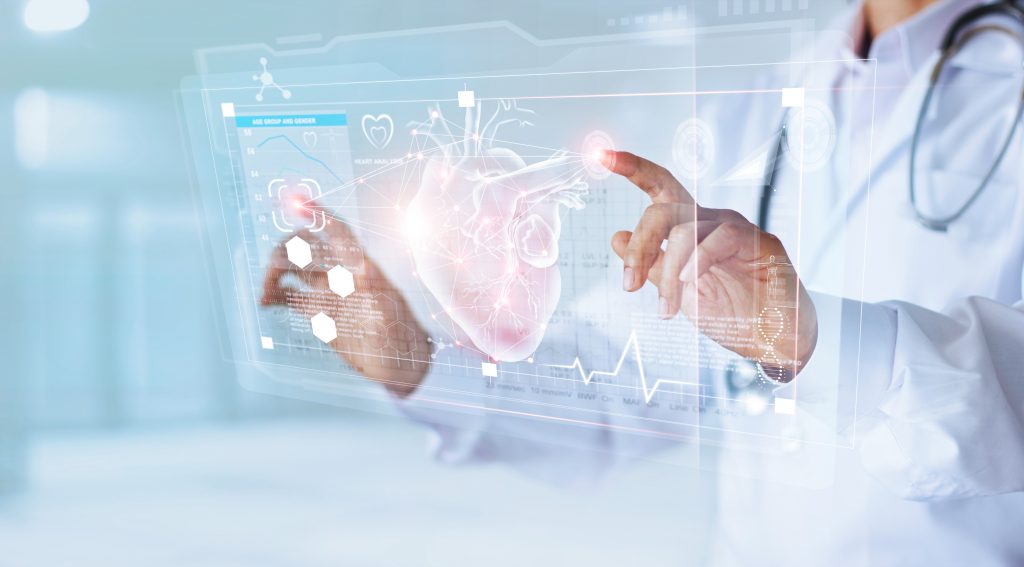 Story by Mimi Greenwood Knight
In the United States, one of every four deaths results from heart disease — more than 600,000 men and women each year (according to the Centers for Disease Control and Prevention). Even if cardiac disease doesn't run in your family — but especially if it does — it's important to find the best cardiologist available in your area. A cardiologist is a heart doctor who specializes in diagnosing, monitoring, and managing conditions of the heart. Should surgery become necessary, your cardiologist will refer you to a cardiac surgeon, will follow up after surgery and continue to monitor your condition.
It's a good practice to look for a cardiologist who's affiliated with or certified by the American Heart
Association or the American College of Cardiologists. But do keep in mind that there's no standardized referral program for cardiologists through the AHA.
Board certification lets you know a cardiologist spent additional years after medical school being supervised in their practice, passed a strenuous written exam, and successfully passes periodic re-certification requirements. A board certified cardiologist adheres to a certain level of cardiovascular care and puts in the extra time to stay abreast of the latest technology, with continuing education in their field.
There are a few different types of cardiologists. A non-invasive cardiologist examines patients and orders tests, such as a stress test or electrocardiogram, to diagnose, treat, and prevent heart problems. A non-interventional cardiologist performs the same exams and tests and can also perform minor operations, such as catherization. An interventional cardiologist undergoes one to three years of additional training after the three-year residency, and can perform more advanced surgeries, such as valve repairs, atheroectomy (plaque removal), balloon angioplasty, and mesh stent placement to relieve blockages. Most of their time is spent in the hospital, with some office hours for follow-up and consultation. Lastly, an electrophysiology cardiologist studies the electrical stimulus to the heart, looking for irregular heartbeats and other problems that could cause cardiac arrest. They also perform tests such as an echocardiogram (EKG), a painless, non-invasive test that uses sound waves to view an image of the heart.
Ask your primary care physician to steer you toward a cardiologist who's experienced with your specific condition or who specializes in the treatment you need, having dedicated additional time studying your exact heart problem and garnered experience in treating it. Fortunately, innovative developments in cardiology care are happening every day. Look for a cardiology practice that's known for its innovative and progressive approach, pioneering the latest treatments for heart disease and heart management.
You also want to choose a cardiologist who places an emphasis on proactive wellness care, heading off problems before they occur. Look for a practice that offers extensive diagnostic and preventative tools, such as heart rhythm assessments, tilt table testing, carotid doppler ultrasounds, aortic duplex ultrasound, heart halter, event monitoring, lipid and cholesterol management, and more. Once you find a forward-thinking cardiologist with a stellar track record, you'll have a partner in your journey toward optimum heart health —for life.