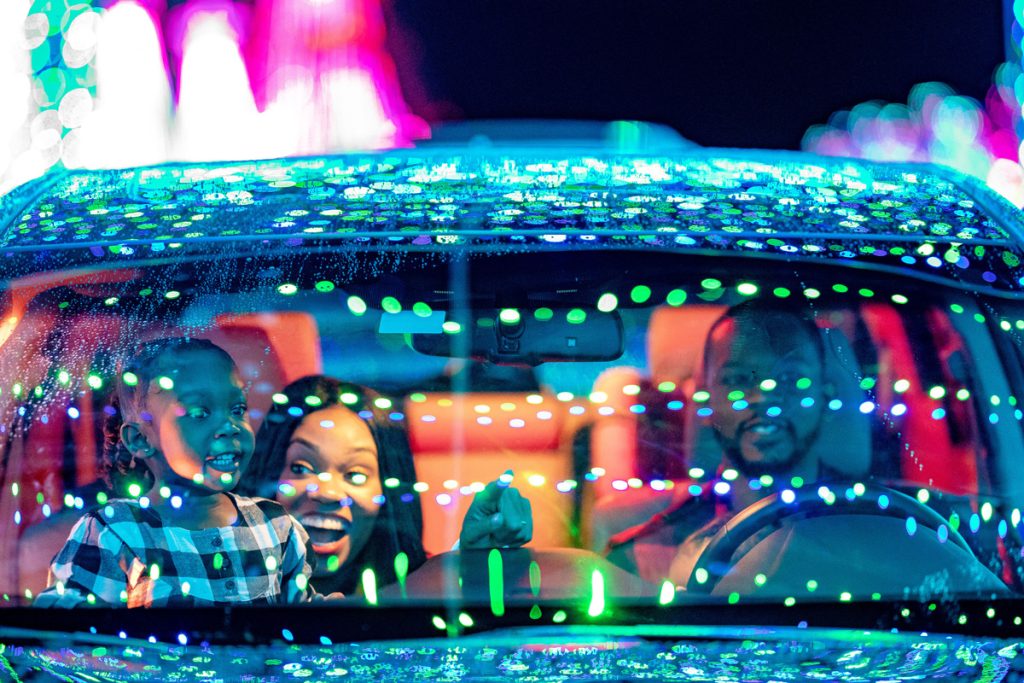 By Annette Brooks
"The stars at night. Are big and bright. Deep in the heart of Texas." And so are the holiday lights in the Lone Star State. From dazzling Christmas displays to twinkling winter wonderland scenes that spread messages of joy, peace, and love, Texans go all-out to celebrate the season.
Although 2020 may not be chockful of big holiday parties and large family gatherings as years past, let it inspire you to find different ways to spend time with family and create new lifetime memories. One easy way is to hop in the car and take a drive to view holiday light displays. We've put together a few ideas for you to consider, but there are so many more to discover. Search online for holiday lights and events in Texas to get a more complete picture of what's available and updates on any schedule changes or cancellations.
---
North Texas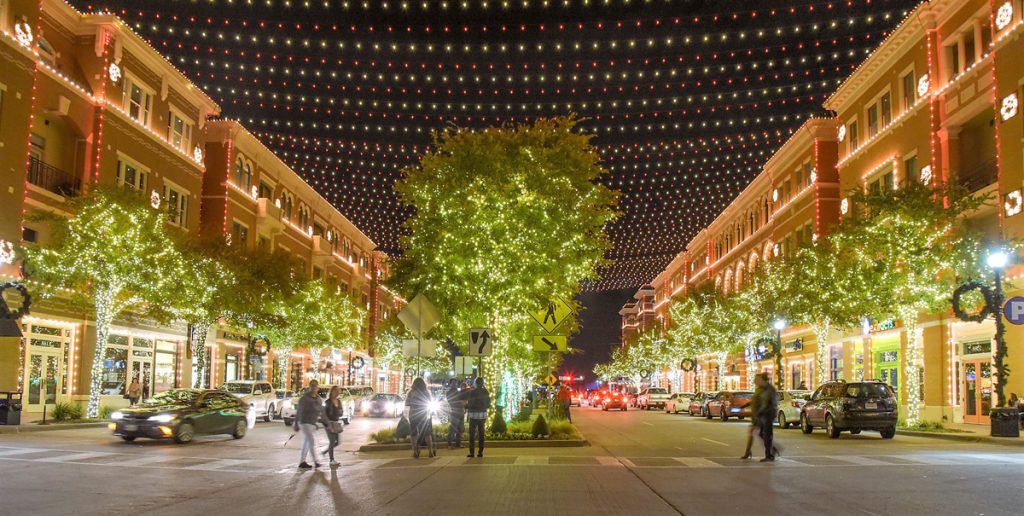 Frisco's Christmas in the Square: Frisco stakes claim to have "the largest choreographed holiday lights and music show in North Texas." The holiday lights and music display are free to the public and will run daily from 6 to 10 p.m. through January 4, 2021. With over 175,000 lights, 11.5 miles of wiring, and eight miles of extension cords, Christmas in the Square confirms the saying, "Everything is bigger in Texas." Visit FriscoSquare.com or more information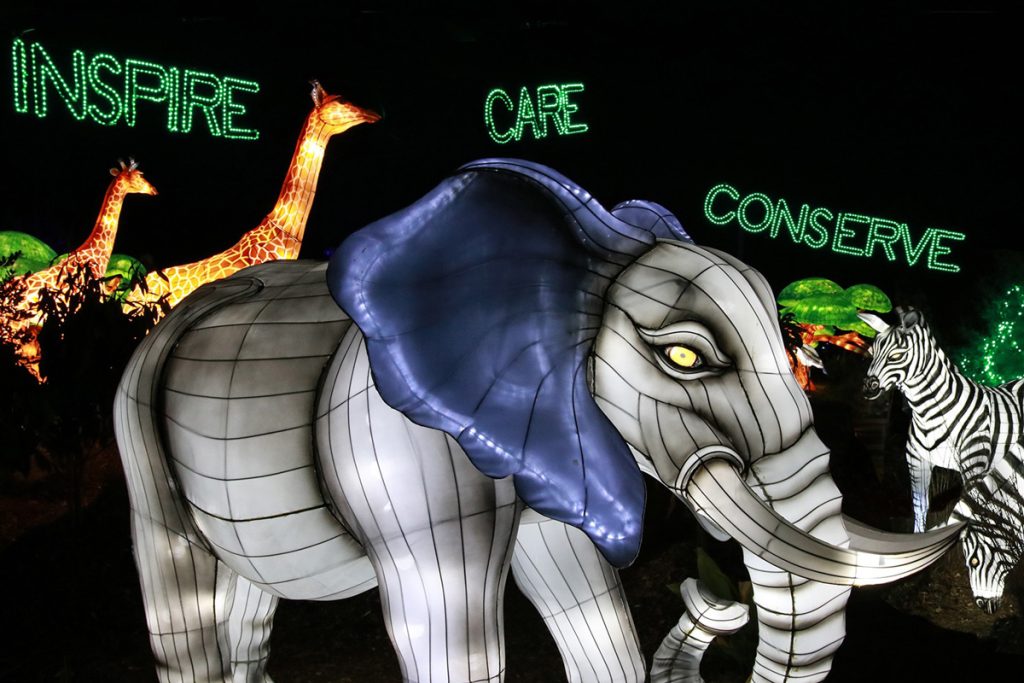 Dallas Zoo Lights: This year, the Dallas Zoo will create a spectacular drive-thru event featuring more than one million sparkling lights and lighted displays. On select nights, between now and January 3, 2021, guests can drive through more than a mile-long route that will include areas of the Zoo rarely open to the public. You will need to purchase a timed ticket in advance from the zoo website. Visit DallasZoo.com/zoolights for more information and ticket pricing per car.
Grand Prairie's Prairie Lights: This year's in-car event runs through December 31, 2020 and will feature four million lights set along a two-mile path. Hundreds of displays will line and arch over the roads with a new light tunnel as the second half of the drive. Ticket prices are per car. Visit PrairieLights.org for details.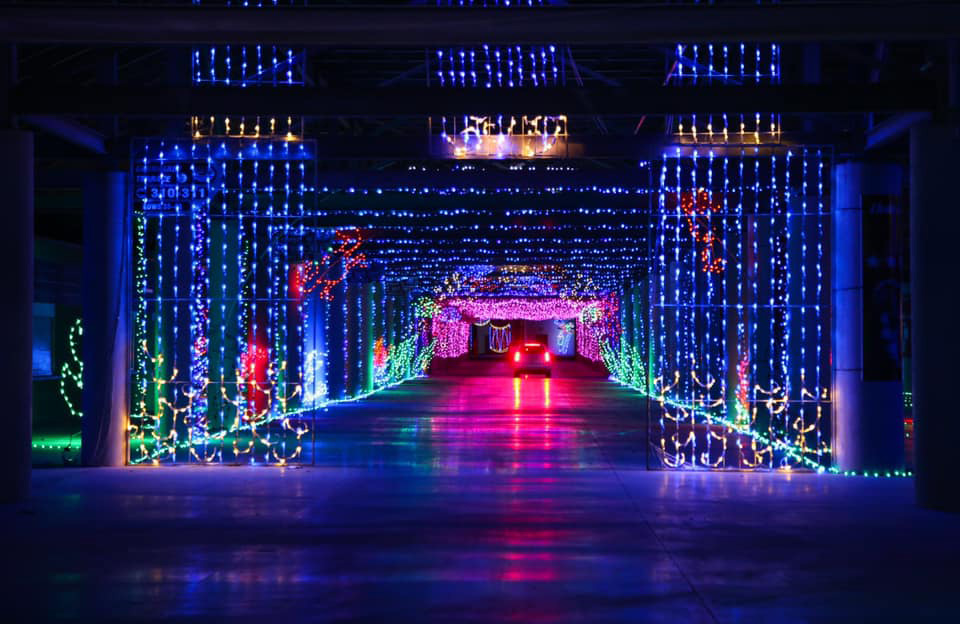 Texas Motor Speedway Gift of Lights in Fort Worth: Rev up your engine and drive through millions of sparkling lights at the Texas Motor Speedway from now until January 3, 2021. For information about special event days with discounts, visit GiftofLightsTexas.com.
Holiday-worthy snacks for the ride
• Make no-bake "snowballs." Search for Coconut Bliss Balls to find different recipes online.
• Pour hot chocolate into to-go mugs and top with marshmallows or whip up some spiced hot apple cider to enjoy as you view the lights.
• Surprise the kids with reindeer PB and J finger sandwiches. Cut prepared sandwiches with a large heart-shaped cookie cutter. Adorn with small, twisted pretzels for the antlers, chocolate chips for the eyes, and a red M&M for the nose.
• Adults and children alike will enjoy mini Grinch faces made from fresh fruit, placed on a toothpick. Use a green grape for the face, a banana slice tossed in orange juice (so it doesn't discolor) for the rim of the Santa hat, a strawberry with the large end placed on the banana slice for the hat, and top with a miniature marshmallow as the pom-pom.
---
South Texas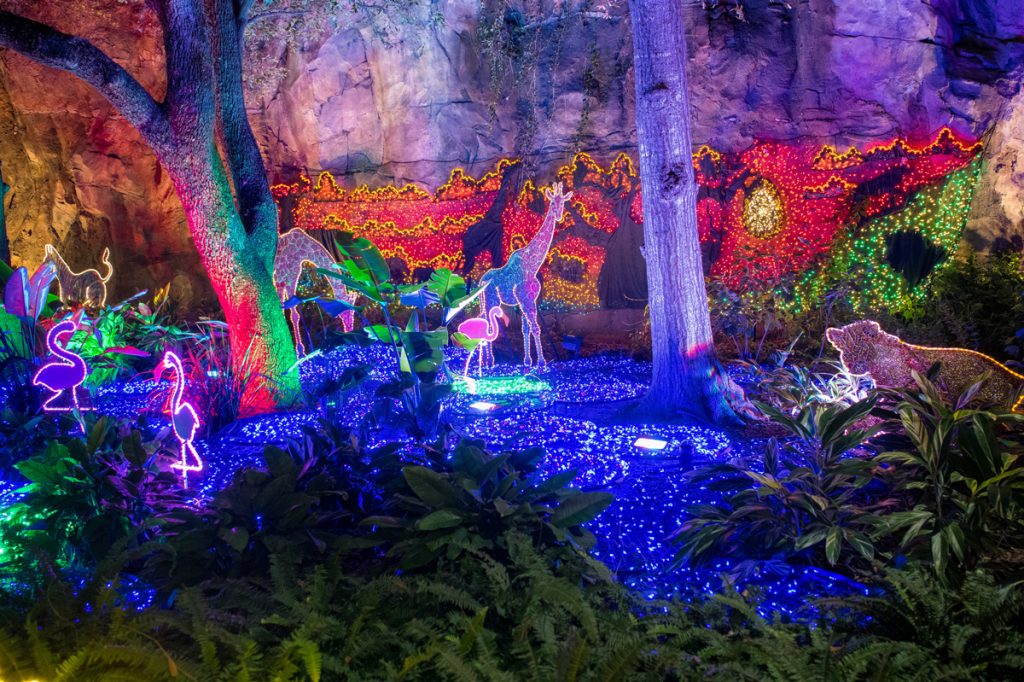 Houston Zoo Lights: Take a ride to the Houston Zoo, then stroll through the grounds and experience the 125-foot-long Infinity Tunnel of Light, marvel how dragons seem to come to life in the 4D Enchanted Forest, and experience "snow" in Texas. The spectacular displays run through January 10, 2021. Visit HoustonZoo.org for more information, to check out special events, and to buy tickets in advance. Tickets will not be available at the door.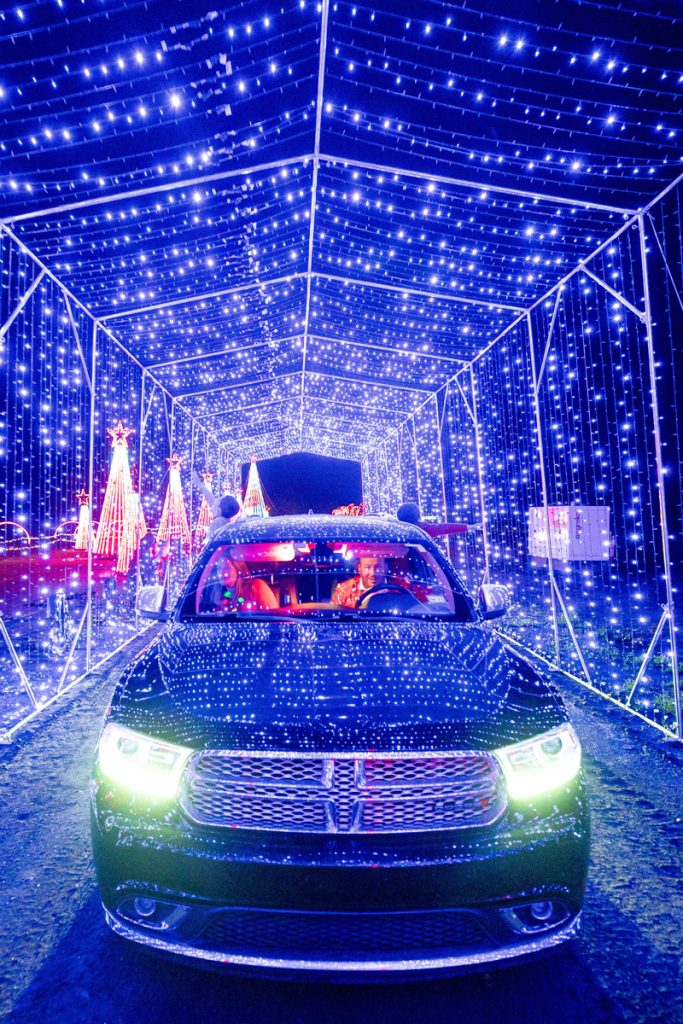 Rudolph's Light Show in Hockley: Houston's original Christmas drive-thru is coming to town again until January 3, 2021. Experience the magic of the season as you drive through light tunnels and past giant Christmas trees and snowmen set on acres of land. Open daily from 6:30 PM to 11 PM, the display features over one million lights synced to holiday tunes. Visit RudolphsLightShow.com for tickets. Hockley, Texas, just a few minutes northwest of Cypress.
Prestonwood Forest Nite of Lites: Houston has so many neighborhoods that pull out the stops for Christmas, it's not easy to choose which one to highlight. One of the longest-running neighborhood holiday decoration destinations in Greater Houston, Nite of Lites in Prestonwood Forest (Harris County) has been going strong for more than 40 years. Around 700 residences participate annually.
Woodforest Merry & Bright Tour of Lights: Not to be outdone, the Woodforest community in Montgomery, Texas, is kicking off its tour of lights on November 28, running through December 31. The three-mile drive-thru tour, which begins at Christine Allen Nature Park, will dazzle you with more than 70 light displays. Listen to their prepared Spotify playlist as you enjoy the displays, then stop by Santa's Workshop for photos and to drop off letters to good ol St. Nicholas himself. The workshop will offer take-home cookie decorating kits, jingle bells, hot cocoa, and more on Saturdays.
Don't forget your holiday music and stories playlist
Some holiday displays include music, some don't. Download a holiday playlist for the ride either way. Include your favorite holiday songs, and don't forget holiday audio stories, such as the timeless favorite "How the Grinch Stole Christmas."