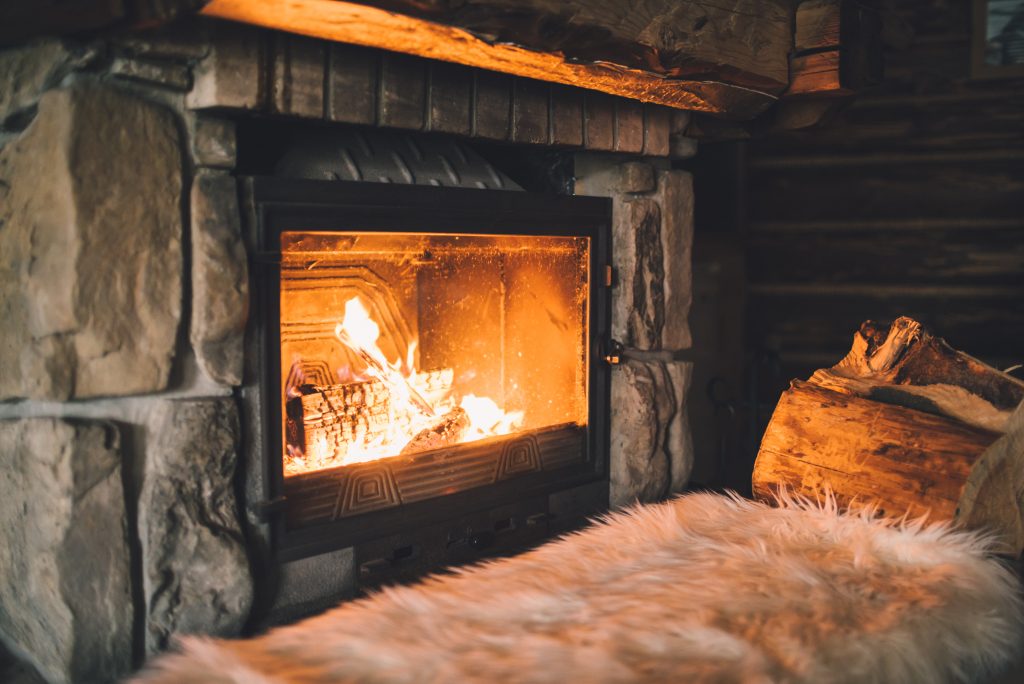 BY CHERYL ALEXANDER
A fireplace is a beautiful and cozy addition to any space and can create an attractive centerpiece to a room or a stunning division between areas. New trends focus on both beauty and function.
Frameless
Frameless Fireplaces are among the decade's hottest trends. This seamless style can be surrounded by marble, tile, stone or designed as a classic single-sided piece or a see-through tunnel. It can also be built flush with the wall sans mantel.
Convertible
Sometimes, deciding whether you want wood or gas, open or closed viewing is the toughest choice when selecting a fireplace. New technology allows for converting, giving you the best of all worlds.
Three-Sided
The three-sided corner unit, or peninsula, has a clean, modern look. It offers views from every angle, adds warmth and coziness without sacrificing space, and installation is simple.
Indoor/Outdoor Double-Sided
This style of fireplace is a hit year-round. A beautiful summer night outside on the deck or a cozy winter evening on the couch — enjoy both with a fire. Indoor/Outdoor styles are widely varied. You can have rustic, clean and modern, or anything in between. Many styles offer the option to convert between open and sealed fires.
Tall, Vertical
Combining linear and extra-large, tall, vertical fireplaces are trending. And by tall, we mean tall, whether it's the size of the flame height or bold and dramatic floor-to-ceiling features. This is one of the most interesting and distinctive trends and works best in a modern space with high ceilings.
Four-Sided Glass
The see-through (four-sided glass) design is another sophisticated, contemporary trend. The see-through option is the perfect choice for the minimalist. It makes a statement without being big and flashy — its simplicity says everything.
Smart Remotes
With programmable remotes and thermostats, gas fireplace remotes are smarter than ever, allowing you to maintain a consistent temperature or set your fireplace to turn on or off at specific times. The remote now also acts as a portable thermostat. If you have set the fire to a specific temperature, it will maintain the temperature based on where you and the remote are sitting. If you move, the fireplace will automatically adjust to ensure the ambient temperature matches the preset.
Flexibility
Nowadays, multiple products allow combustible materials to be placed directly above and surrounding the fire. Formerly fireplaces required surrounds that were heat resistant, such as brick, stone, or tile. New technology transfers heat away from the wall and into the home. You can apply any finishes — even wood and wallpaper — to the very edge of the gas fireplace and even mount your art or your TV directly above it.
Controllable Heat
Since today's new homes are more tightly sealed and well-insulated, the need for heat is reduced. A fireplace with controllable heat options allows you to use your fireplace to heat your home and lets you lower the fireplace's heat output, creating a romantic, cozy ambiance year-round.