Two Texas ghost towns— one unforgettable afternoon

By Annette Brooks
"Mom, don't you think we should cancel our trip to Colorado?" It was the beginning of March 2020—a time when COVID-19 diagnoses were ramping up but before stay at home orders were mandated. I knew my cautious millennial daughter was right.
Reluctant to miss a good mother-daughter bonding opportunity, I suggested something I knew would appeal to her—a virtual exploration of Texas ghost towns together. We discovered our mutual love for experiencing off-the-beaten path places after visiting Dartmoor National Park in Devon, England, featuring rocky tors, meandering mists, and storybook villages with thatched roof cottages that dot the moor.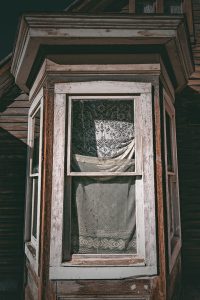 After some discussion, we decided to each choose a ghost town to research then explore together online during a video chat. Audrey selected a town called Barstow. She kicked off our virtual tour by filling me in on the town's history.
"After the Texas and Pacific Railway reached the area in 1881, George E. Barstow—a land developer and irrigation pioneer—set his sights on creating a planned community of privately owned small fruit farms irrigated by water diverted from the Pecos River," she explained. The farms were centered around what became the town of Barstow, which served as the community center and social gathering place. At one point Barstow boasted schools, churches, a hotel, an opera house, a newspaper, a bank, a Masonic lodge, and even a power plant to generate electricity.
"Barstow's dream didn't last long," my daughter said. "Droughts and floods drove the farmers away and the town's population dwindled."
She first showed me photos of the town in its heyday. A picture of a baptism in a creek in Barstow piqued our interest. More than 50 people had gathered for the occasion. Ladies in long dresses shaded themselves from the scorching Texas sun with umbrellas. If we had not studied the old picture closely, we could have missed Barstow's monolithic red sandstone Ward County courthouse appearing distant and faded in the background like a ghostly apparition—a foreshadowing of the community's eventual demise and the county seat moving to Monahans.
Next, we viewed current pictures of Barstow's main street in dilapidated ruins. A curious interior photograph of the old café and general store, the Modern Food Market, showed equipment in disarray and some furnishings still in place, such as built-in diner booths. As the story goes, the place shut down so quickly the fryers were left full of grease.
"I can't imagine how Barstow felt as his dream disappeared before his eyes," my daughter commented, "and for the people who moved there who had hopes and dreams of their own."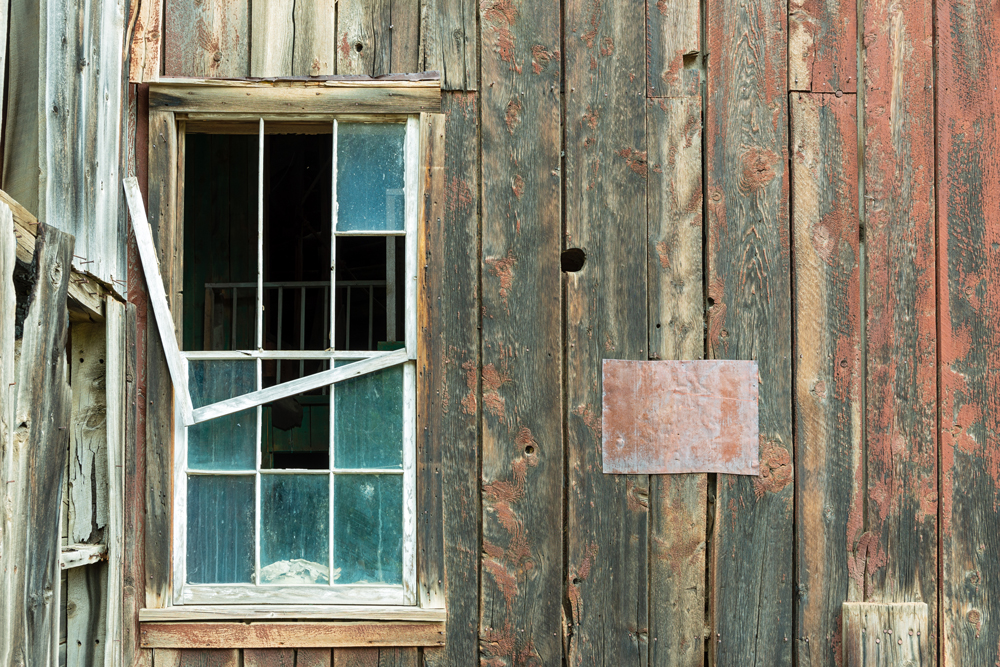 Barstow, which had a population of 349 at the 2010 census, serves as a poignant reminder that despite man's efforts, Mother Nature often prevails. This seemed a fitting message as we sheltered in place during a global pandemic.
My chosen ghost town, Glenrio, was a popular pitstop on the iconic Route 66. One of its claims to fame is that the 1940 movie The Grapes of Wrath was filmed in Glenrio for three weeks.
Straddling Texas and New Mexico, Glenrio is another small town initially born from our country's railway system expansion. In 1901 the Chicago, Rock Island and Pacific Railroad came through the area. Glenrio popped up two years later. By 1920, it had a hotel, grocery stores, a hardware store, service stations, cafés, a newspaper, and a land office. When Interstate 40 was built, bypassing the small community, Glenrio's fate was sealed. Today, the remains of a motel, water well house, post office, store, and train tracks are left behind.
"Folks made the most of living in a community on the Texas/New Mexico state line," I shared with my daughter. "Texas' Deaf Smith County was dry, so the bars were on the New Mexico side of town. The service stations, however, were in Texas because the state's gas prices were lower than New Mexico's." Even the mail system was split. The mail arrived at a railroad stop in Texas, while the post office was in New Mexico.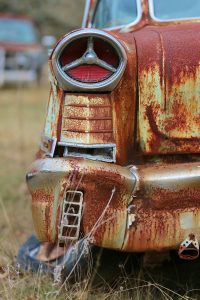 Looking at a collection of Glenrio pictures, we viewed empty, decaying buildings—an old motel, a gas station, the post office. A photo of a diminutive, Art Moderne-style structure with an El Camino parked by the side of the building caught our attention. We learned that the Little Juarez Café, built in 1952, stayed open until 1975—10 years before Route 66 was officially decommissioned.
"Wouldn't it be great to time travel and sit inside that café for a while? I'd love to hear the stories of Route 66 travelers passing through," my daughter commented. "That would be cool," I replied, imagining we would pull up in a car with gleaming chrome, AM radio cranked up. Oh, and I'd sit at the counter and order a slice of homemade banana cream pie with a cup o' Joe.
At the end, our mini virtual tour was more fun than either of us thought it would be. The best part is that I know she will always remember how we made a couple of tall glasses of lemonade out of the lemons the pandemic threw at our trip—and came away with an experience we'd never have had otherwise.