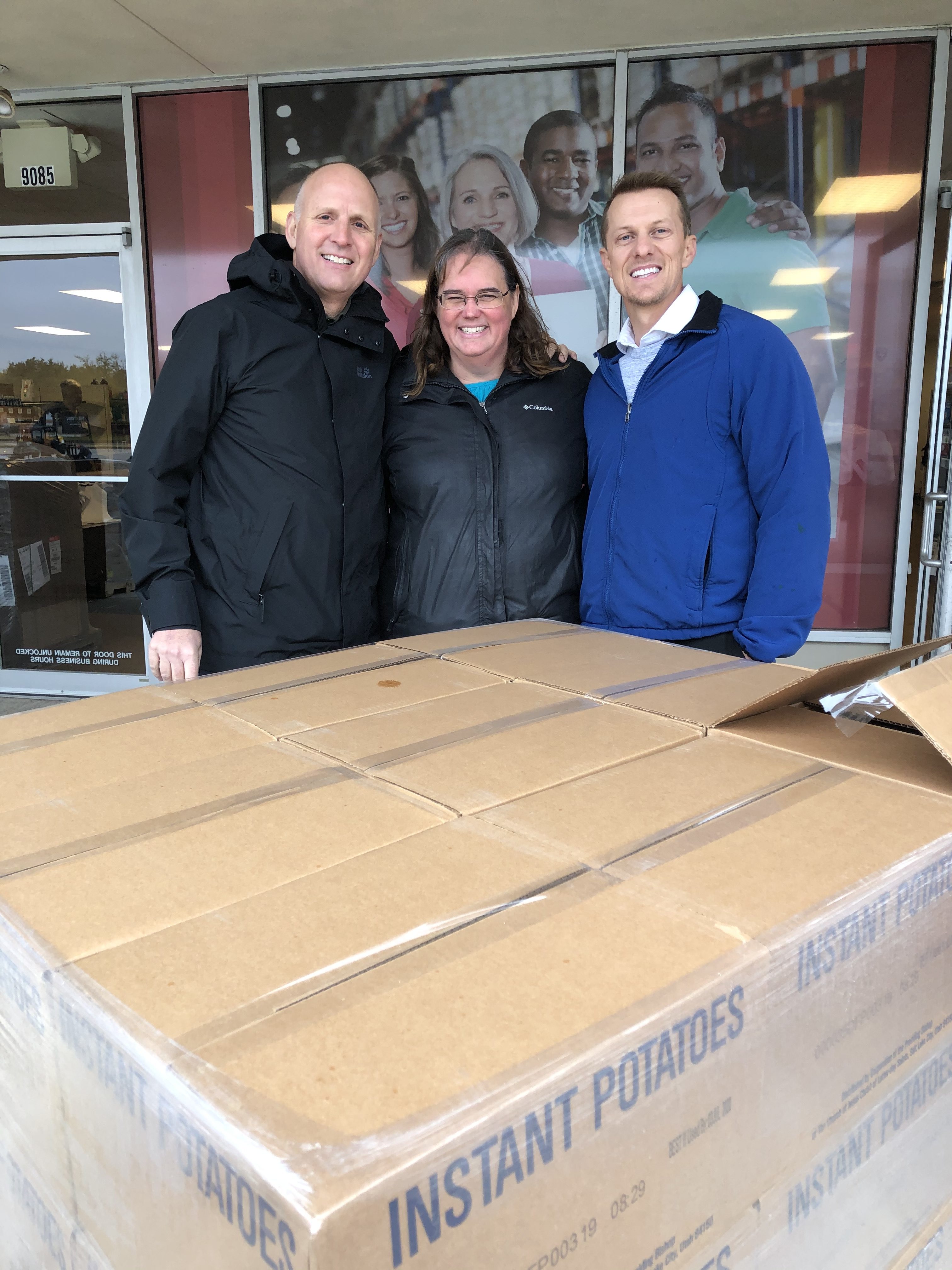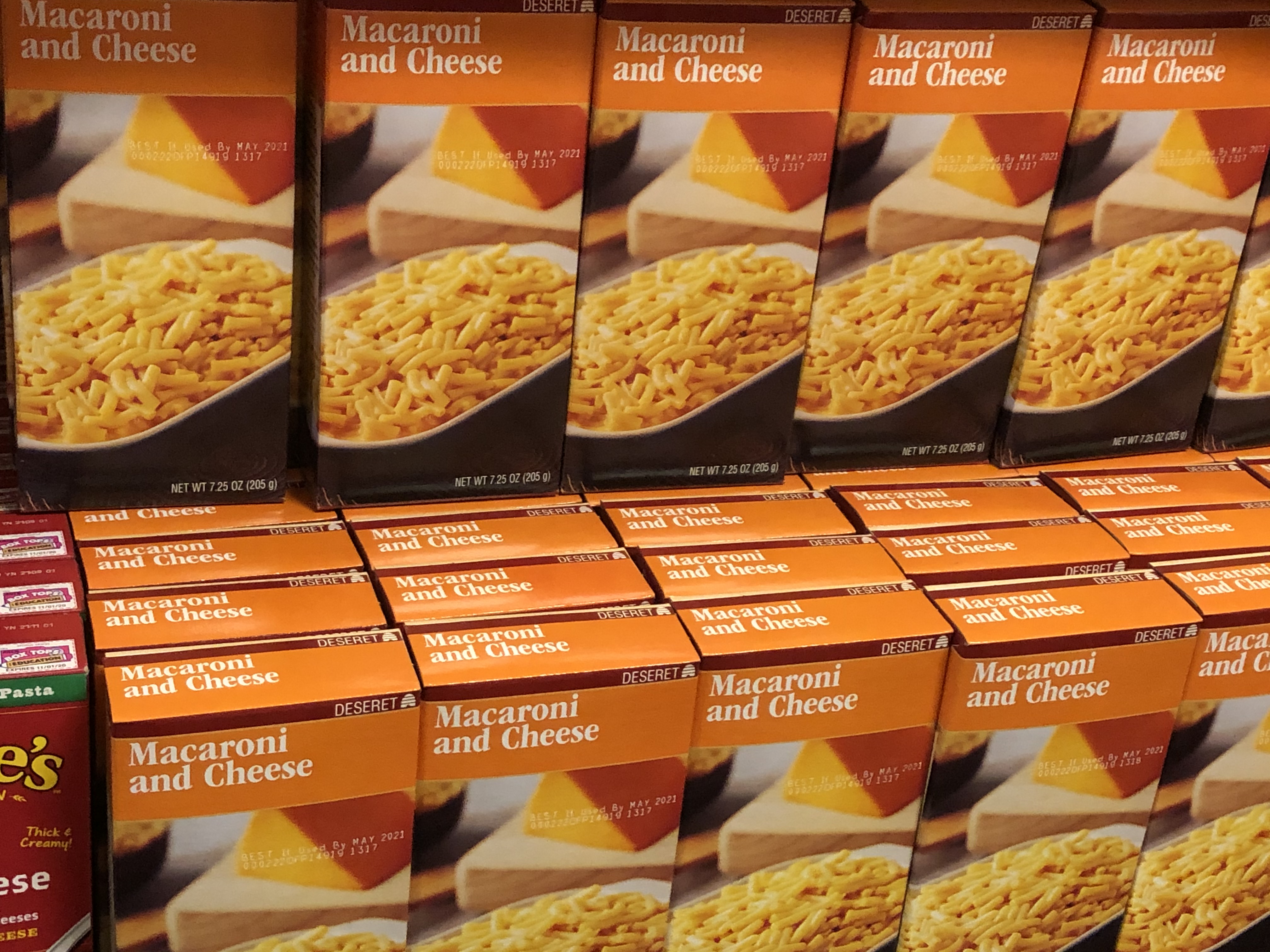 Twenty thousand pounds of food have arrived at the doorstep of Frisco Family Services Food Pantry. The donation, provided by The Church of Jesus Christ of Latter-day Saints, marks the largest-ever, single-source food donation that the pantry has received in its 25-year history.
Caring for the poor and needy is a foundational belief of The Church of Jesus Christ of Latter-day Saints. With over 4,000 members of the Church in Frisco alone, Church leaders wanted to serve the community in a meaningful way. The plan came to fruition as the semi arrived early last month, loaded with 14 pallets of food and just in time for the holiday season.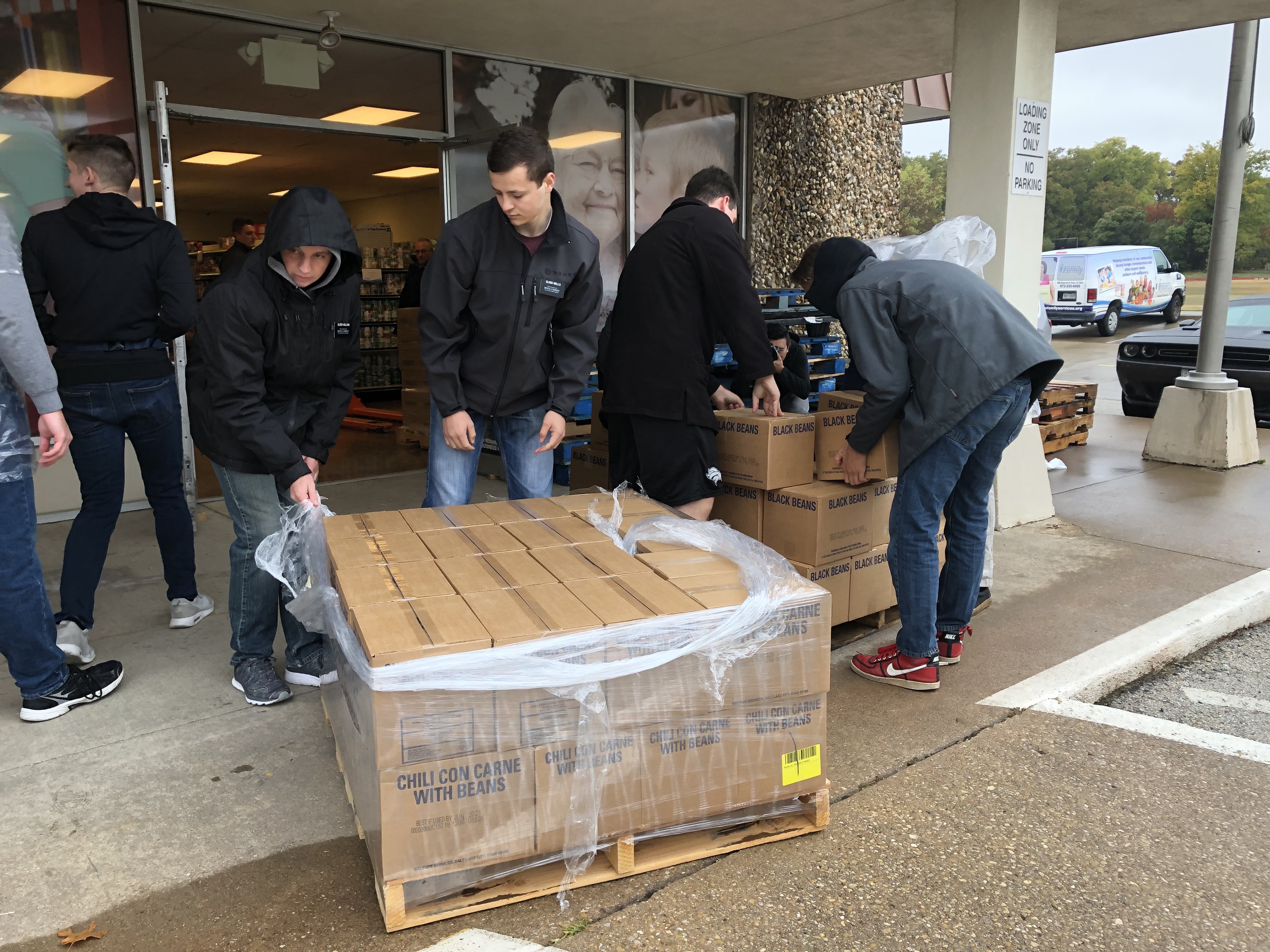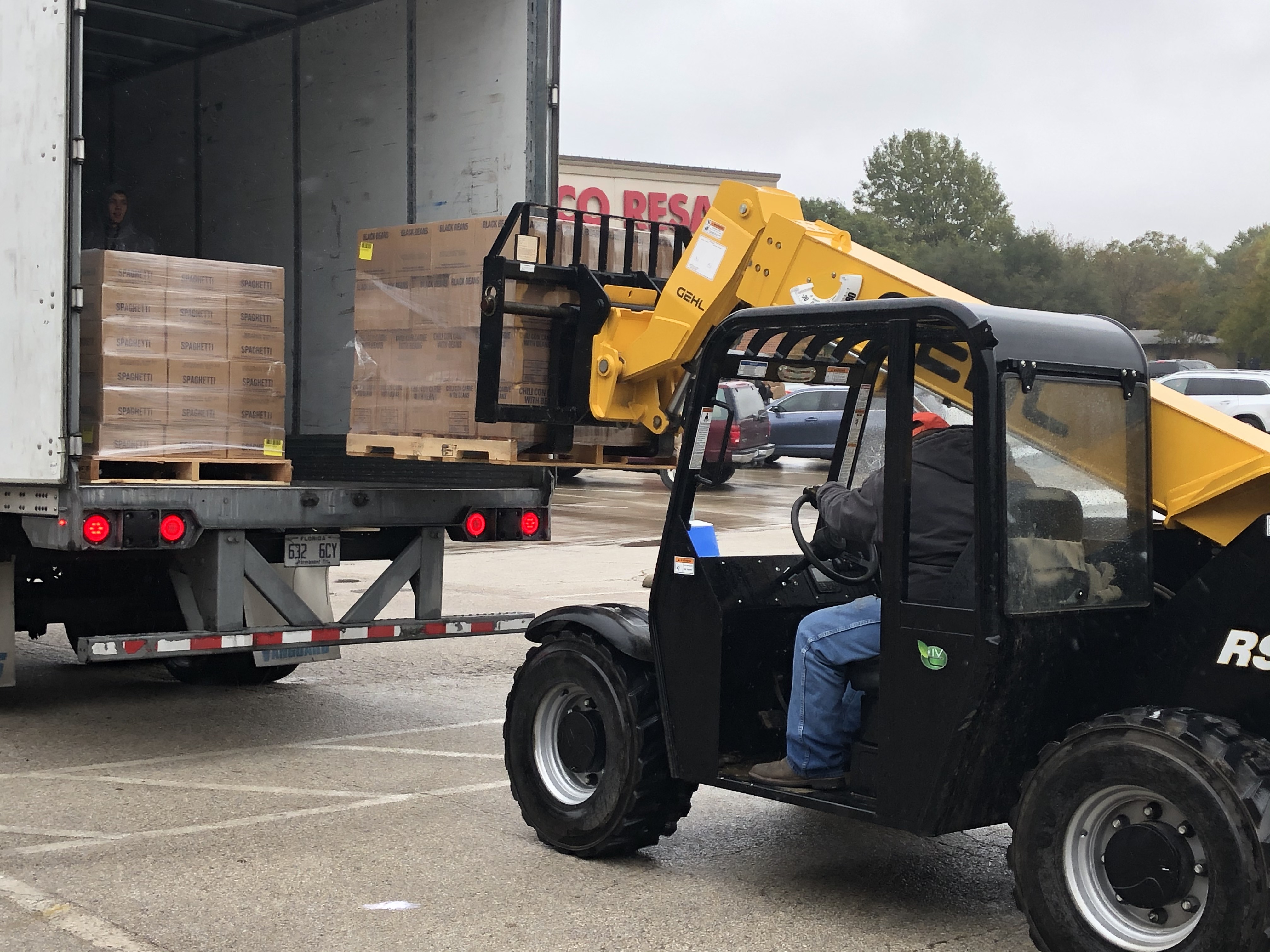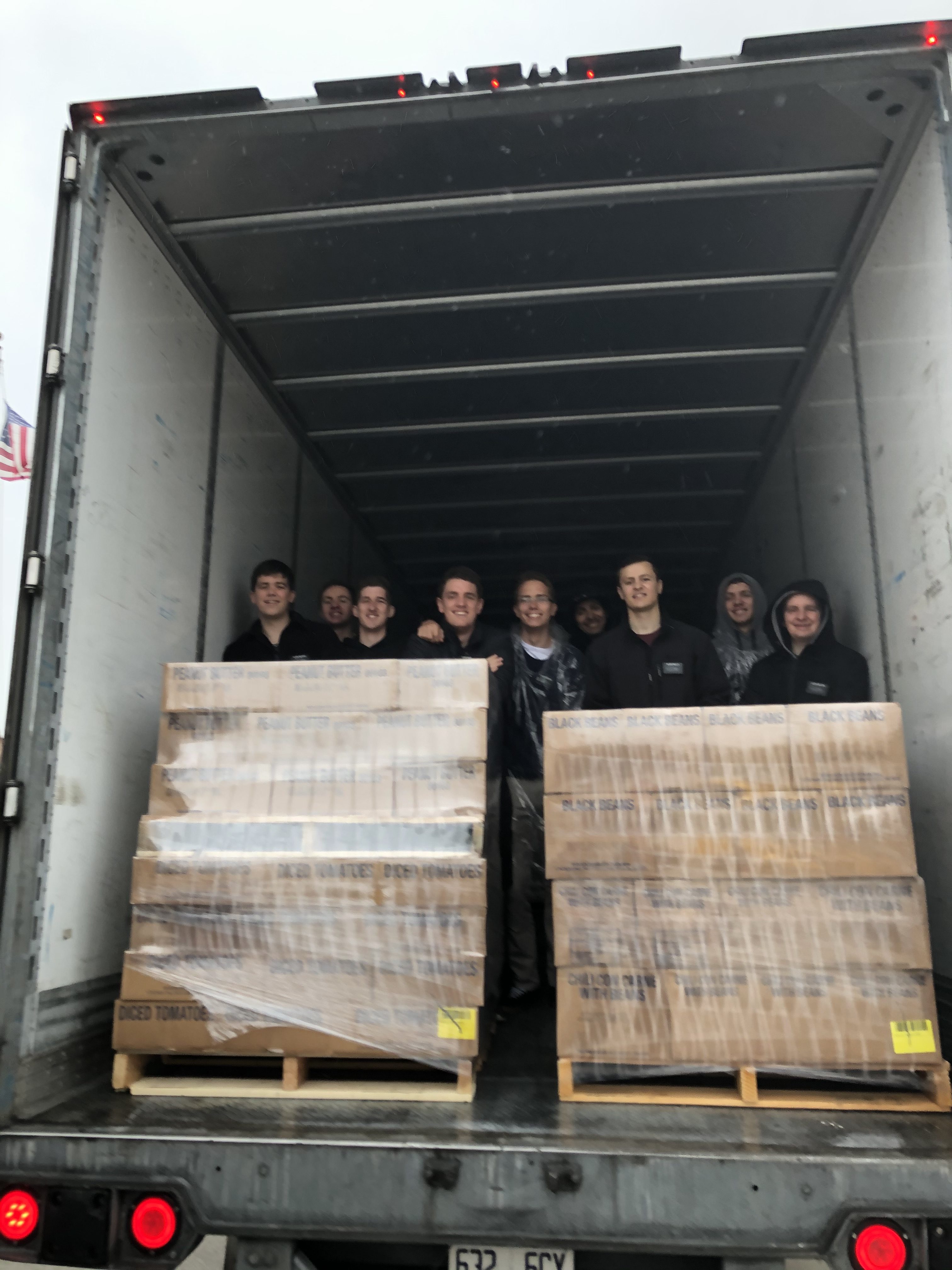 With so much food to move from the semi-truck to the food pantry, several volunteers were needed to help. Jon Kendall, Director of Public Affairs for the Church in the Frisco area, led the donation effort. Because it was such a large donation, he knew a forklift was needed and had access to one but didn't have a trailer with which to transport it. In looking for a trailer, he visited Six & Mango. When they learned why he needed a trailer, David Six, the owner, volunteered everything needed — a forklift, a trailer, delivery of the forklift, and a driver. Ricky Jaquez of Six & Mango came to Frisco Family Services and made quick work of unloading all of those 14 pallets. Fourteen members of the Church also participated in the delivery of this historic donation.
For 25 years, Frisco Family Services has helped members of Frisco and Frisco ISD communities who are facing hunger, homelessness, and other urgent needs to improve their quality of life and achieve self-sufficiency. Keri Keck, Client Services Director for Frisco Family Services, shared, "This will go a long way in helping those dealing with a crisis, especially at this upcoming holiday season. This will absolutely be a blessing to many. The impact this donation will have will be far-reaching. This is beautiful."
Donated items delivered to Frisco Family Services included chili, black beans, green beans, instant potatoes, diced tomatoes, peaches, peanut butter, pancake mix, cake mix, flour, macaroni noodles, macaroni & cheese, spaghetti, and hot cocoa.
• To learn more about either of these organizations, visit FriscoFamilyServices.org or ChurchofJesusChrist.org