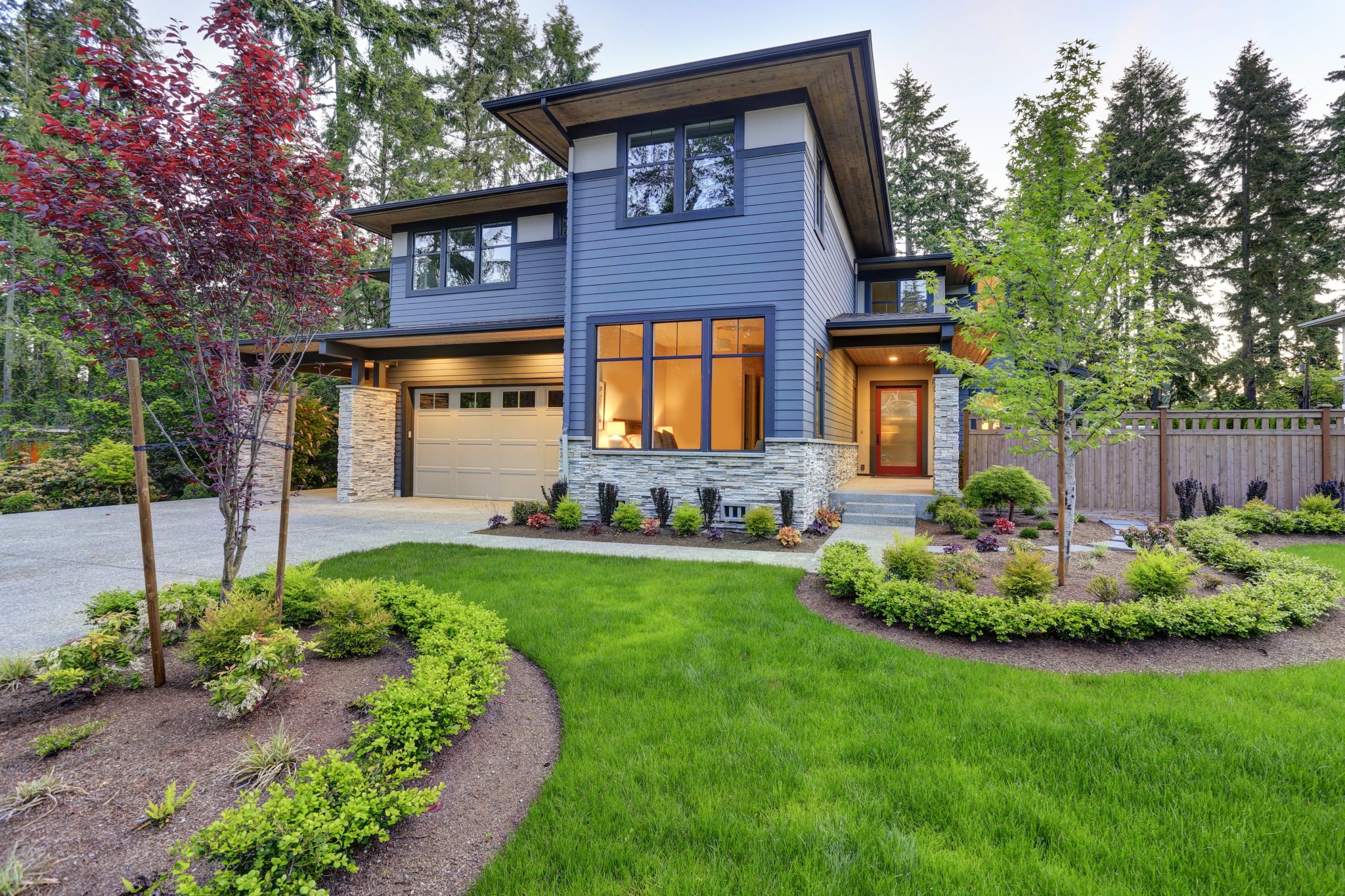 By Cheryl Alexander
Your home's curb appeal gives the first impression of what's on the inside. By simply adding a few upgrades to your house, it will be easier to sell when the time comes, and in the meantime, you'll enjoy pride of ownership. Check out these simple, low-cost curb appeal improvements that you can do in a day, a week, or a month.
Paint the Front Door
A freshly painted front door will brighten your home's entry. Select a vivid, bold color that coordinates with the other colors of your house. Make sure to prep all the surfaces before painting so your results are long-lasting.
Plant a Tree, or Two, or Three
Established and groomed trees, shrubs, and plants will make a great impression. Start small with a few fast-growing or flowering trees. Water them adequately in the first year or two, then fertilize seasonally. Trees will increase property value, reduce utility bills, and improve air quality.
Upgrade Hardware
Your house numbers, entry door handle and lockset, a wall-mounted mailbox, and overhead/front door light fixture are all elements that boost exterior appeal. Outdated or dingy fixtures will detract from the beauty of your home's aesthetic — select pieces that coordinate.
Install Window Boxes
Window boxes bring color and charm to your home's façade. Choose boxes made from copper, iron, or painted wood to match the style and architecture of your home. Mix and match flowers and plants to suit your lighting conditions and seasonal colors.
Create Symmetry
Symmetrical light fixtures and front-door accents make your entryway welcoming and boost curb appeal. Flank your front door with sconces or tall, narrow planters. Match the items with your hardware and any porch furniture.
Install Outdoor Lights
Impact your curb appeal significantly and increase your home's security by installing low-voltage landscape lighting. Add fixtures to trees, highlight architectural elements, or illuminate a walking path. If wired lights aren't an option, consider solar fixtures.
Makeover Your Mailbox
Update your mailbox with something fresh and new. It's super easy, inexpensive, and will make a noticeable difference in your home's curb appeal.
Clean Your Gutters
Clean the inside and outside of gutters, clearing debris and scrubbing until they're as good as new. With a bit of elbow grease, the effect will be a pleasing and lasting one.
Take Care of Your Lawn
Regularly care for your lawn by mowing, raking, and pulling weeds. Water and fertilize your grass and landscape on a schedule to prevent brown spots and dead plants.
Get Growing
Planting trees is a wonderful way to improve your home's curb appeal. To help narrow your options, here is a shortlist of fast-growing and flowering trees that should work in Texas planting zones.
Fast-growing Trees
Crepe myrtle

Chinese pistache

Emerald green arborvitae

Leyland cypress

Lombardy poplar

Texas ash
Flowering Trees:
Texas mountain laurel

Texas redbud

Texas vitex

Southern magnolia

Mexican plum

Crepe myrtle