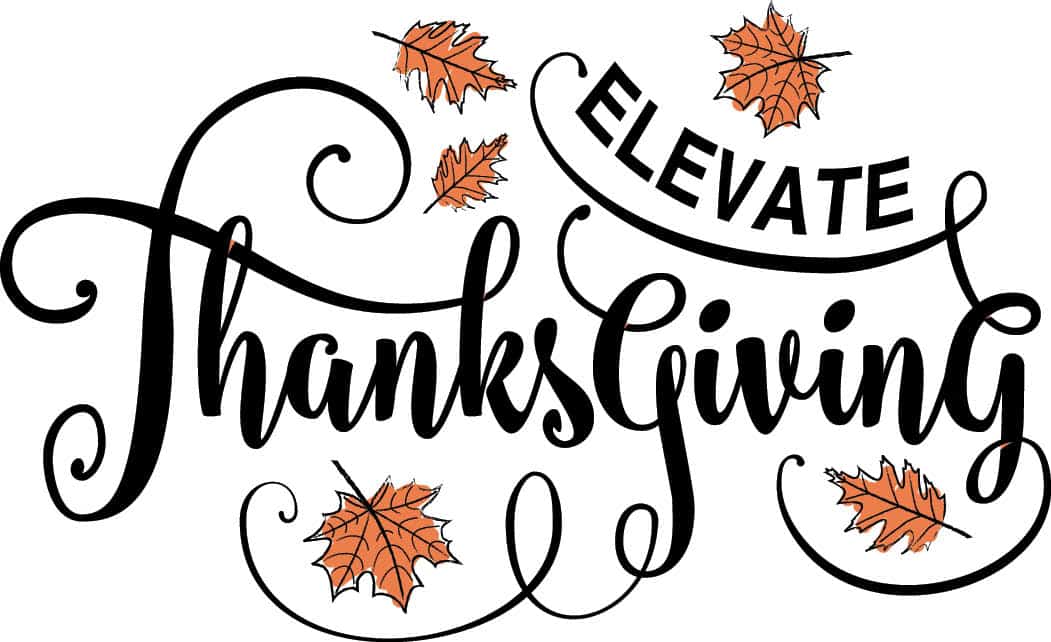 It's funny how such an iconic foodie holiday can become a little tired. Yes, we all look forward to that giant turkey, cranberry sauce from a can, and sweet potato puffs, but this year, why not try presenting things in a new way to your guests?
---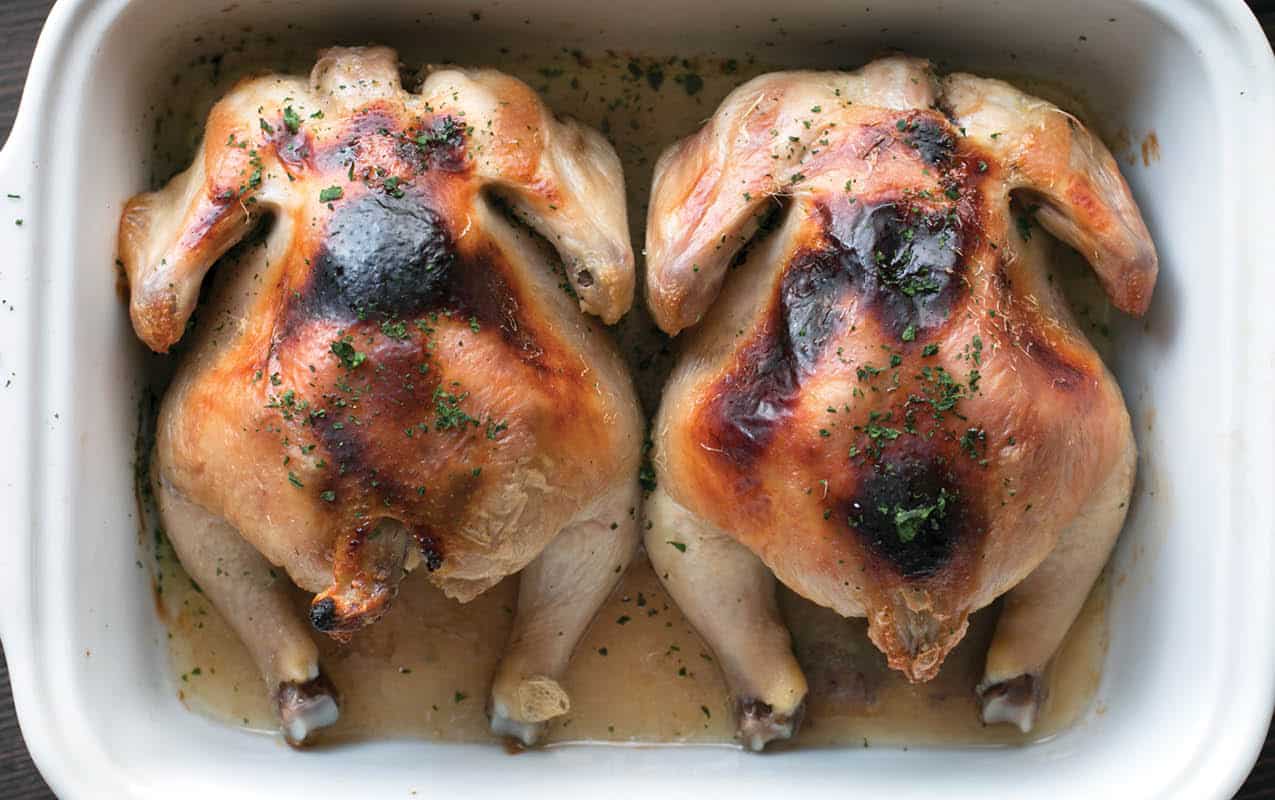 Roasted Garlic & Herb Cornish Game Hens
1/4

cup + 2 tablespoons salt

1/4

cup granulated sugar

6 garlic cloves

1/2

tablespoon black peppercorns

1 teaspoon onion powder

1/2

teaspoon ground thyme

1/2

teaspoon dried oregano

1/2

teaspoon dried basil

2

1/2

quarts of warm water

2 cornish game hens
Add salt, sugar, garlic, peppercorns, onion powder, thyme, oregano, basil, and warm water to a large pot. Stir to combine. Bring mixture to a boil, stirring to dissolve the salt and sugar. Cool liquid completely. Once cooled, remove giblets from hens and add hens to the brine. Brine in the refrigerator for 12 hours, turning the hens over halfway through in the brining liquid.
When you're ready to cook, preheat oven to 425°F, remove hens from the brine and pat dry with paper towels, and add hens to a roasting rack set inside of a roasting pan.
Roast for 25 minutes. Reduce heat to 400°F and roast for another 30 minutes. Check temperature, and if 165°F, remove from oven to rest 10 minutes before carving. If your birds need more time, reduce temperature to 375°F and check every 10 to 15 minutes until it rises to temperature.
You can brine these little hens for up to 24 hours if you need to!
Are your hens browning too fast? Grab aluminum foil and loosely tent the baking dish so the hens don't get too dark.
---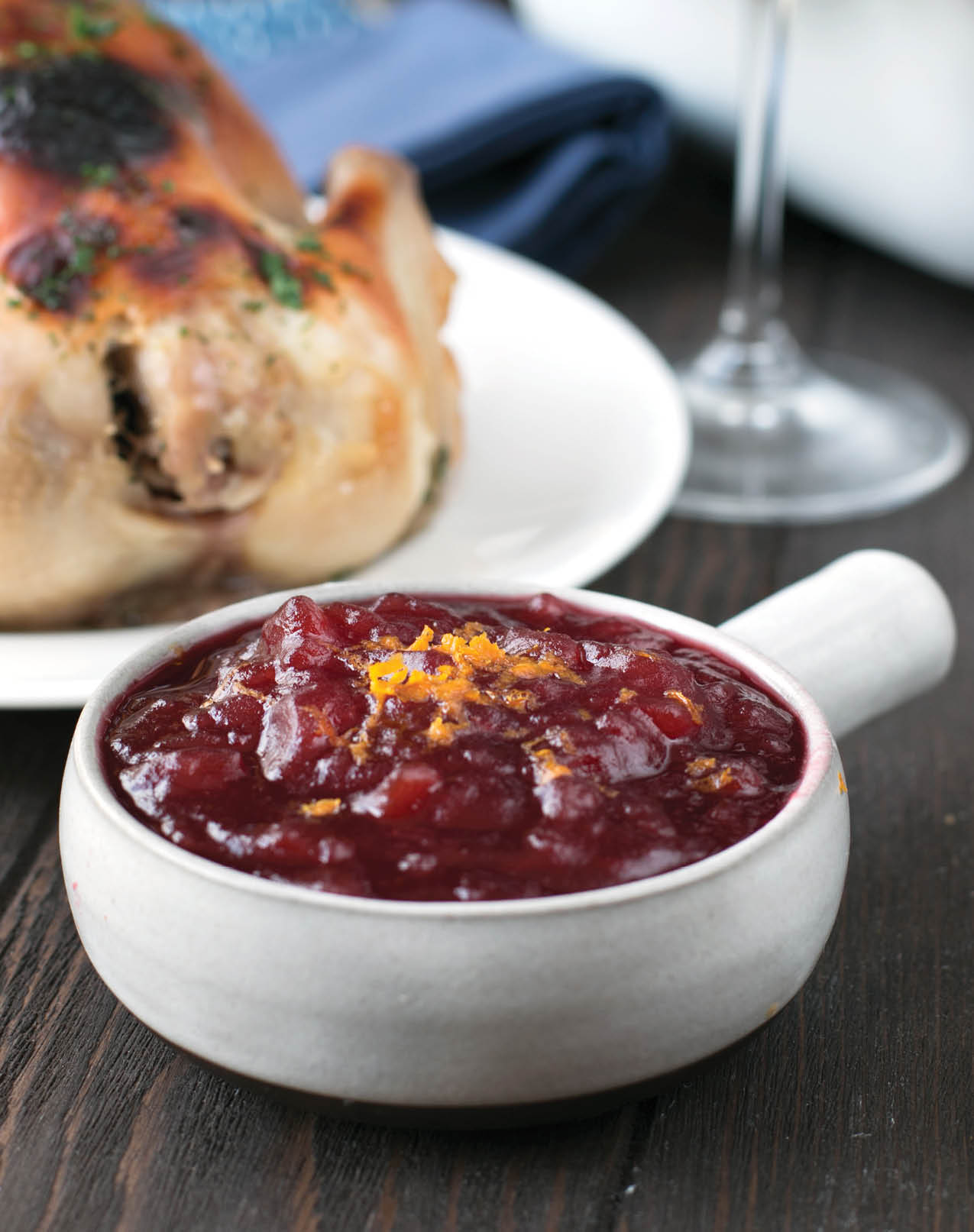 Merlot Cranberry Sauce
1/2

pound fresh or frozen cranberries

3/4

cup water

1 cup brown sugar

1/3

cup Merlot

2 whole allspice

2 whole cloves

2 teasppons orange zest

Pinch of salt
In a small saucepan, bring all ingredients to a simmer on medium low heat. Cook until the cranberries break down and the liquid thickens, approximately 15 minutes. Cool and serve.
The cranberry sauce can be made up to two days in advance. Simply cook, cool, and store in an airtight container in the refrigerator.
---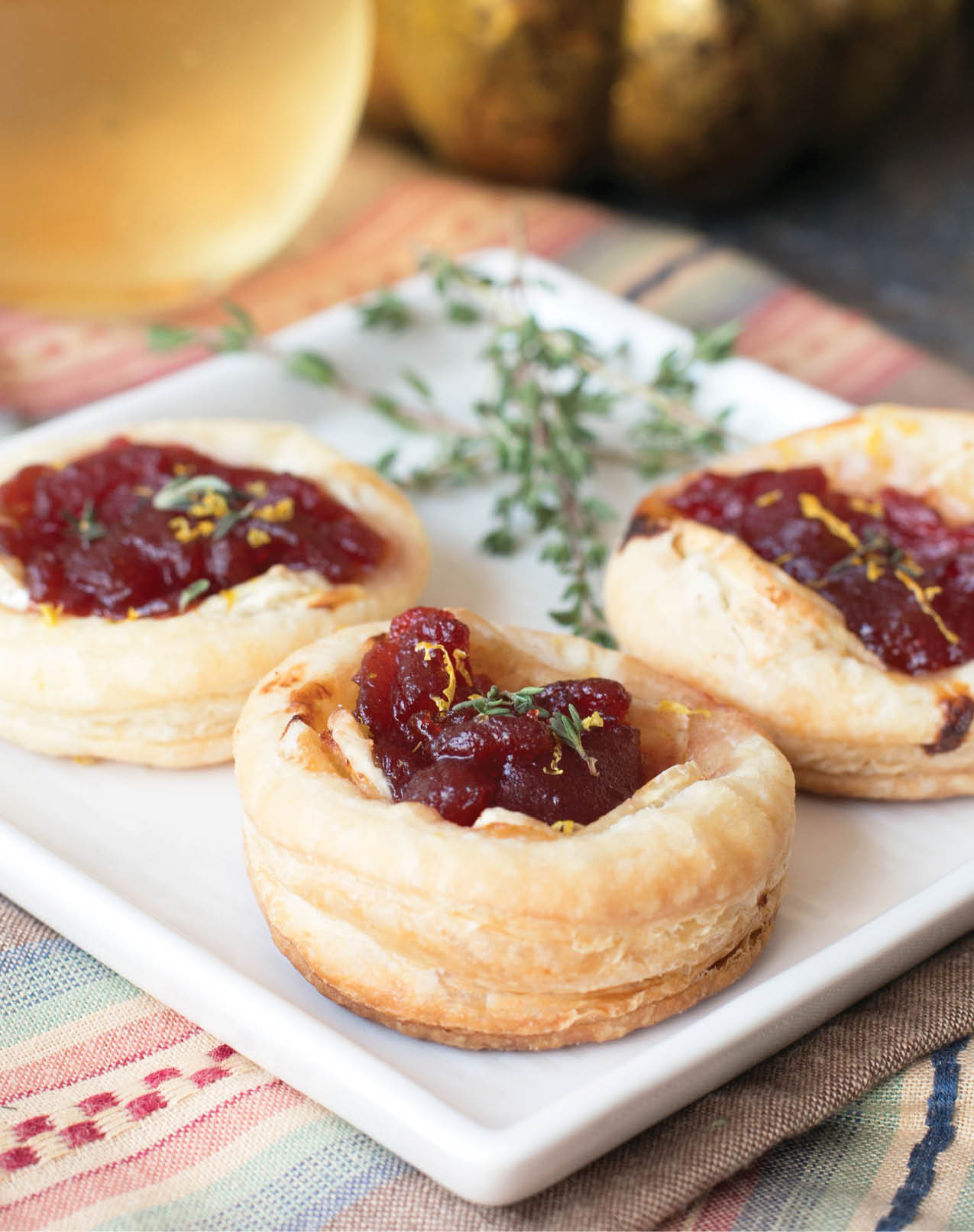 Cranberry, Brie & Thyme Puffs
1 cup jellied cranberry sauce

6 ounces brie, sliced

2 teaspoons orange zest

2 sheets puff pastry, thawed

Freshly chopped thyme
Preheat oven to 400°F. Roll out puff pastry slightly and cut into 1 1/2-inch circles. Make the circles into little tarts by creating a border with a smaller circle cutter, making an indentation in the pastry but not pushing all the way down. Using a fork, prick the center of the tarts a handful of times all over.
Fill the center of the tarts with 1 to 2 slices of brie. Top with 1 to 1 1/2 teaspoons cranberry sauce and a sprinkle of orange zest. Bake for 15 minutes until golden brown and the pastry is cooked through. Remove from oven and garnish with fresh thyme.
Don't love brie? You can substitute goat cheese or even white cheddar for the brie in the puffs if you prefer!
By Meghan Bassett