Exterior enhancements can make your home look better—and increase in value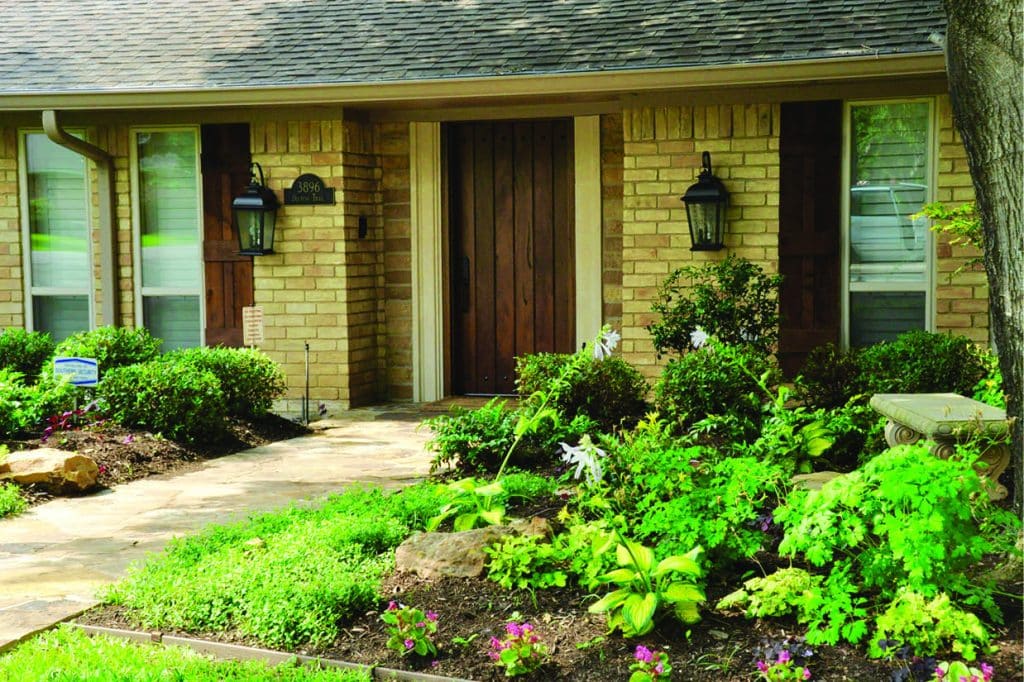 If you look around your neighborhood and city, chances are you see construction crews everywhere, and plenty of new buildings going up or homes being built and renovated. If you'd like to be part of the action and make some improvements as well, there are some easy ways to enhance the the exterior of your home to give it greater curb appeal.
According to Kevin Whelan, a home builder and renovation expert in the Dallas area, keeping your home up-to-date can add to the value of it. There are simple things you can do to enhance the outside appearance, such as painting the exterior, adding new gutters, improving the sidewalks, adding or painting shutters, landscaping, replacing windows, or simply putting in a new front door.
Whelan suggests checking the caulking around doors and windows at least once a year—not doing so can lead to extensive water damage. A good paint job should last about 10 years, but repaint or retouch as needed. If you're tired of your brick exterior or it's become old and unsightly, the brick can be painted. But make sure to give it careful thought, because once it's painted you'll not be able to go back to the original brick surface. He advises a good power washing and a coat of primer before painting any brick surface, as it will enhance the look.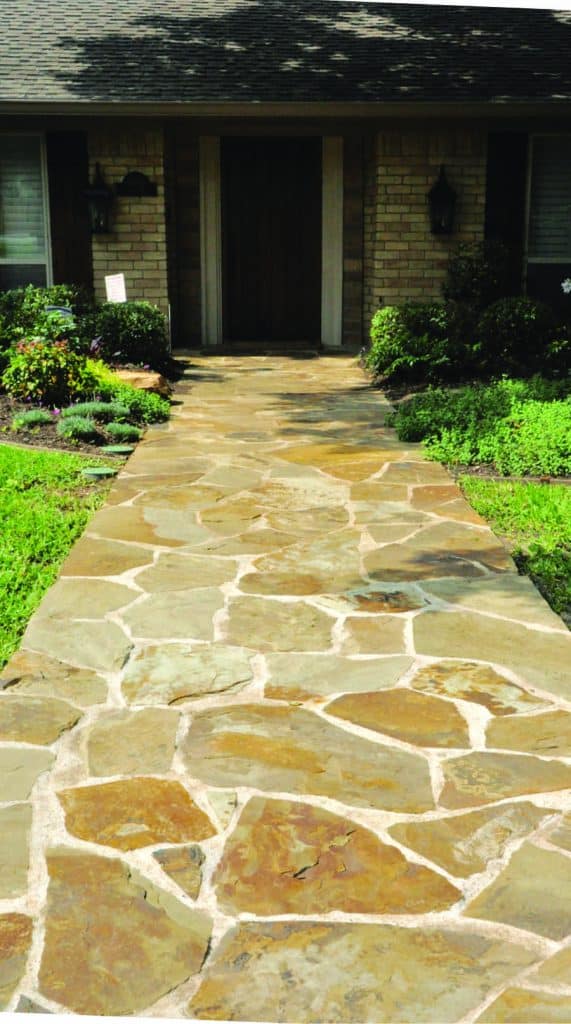 If you have lived in your home awhile or shifting has occurred on your property, you may have cracked or unsightly sidewalks. Replacing or covering sidewalks with a stone walkway leading up to your home can really make an impression. In the process of changing the look, you can not only correct cracked walkways, but also fix drainage issues and trip hazards, such as a step down that could be leveled out.
Whelan says, "A good flagstone doesn't show tree pollen buildup as much as concrete does, and an occasional hosing keeps it looking good."
Neighbor C. Alexander has slowly been redoing his yard for the last three years. Alexander was unhappy with the unkempt grass in the yard and the windows of his home were covered with burglar bars. His first step was to get rid of the bars, add a vehicle gate to their alley entrance, and take out a 600-foot dog run, which they converted to an outdoor living space. Alexander is now in the process of landscaping the front yard with noise-dampening berms and flower beds, and improving the walkways.
Landscaping can either be done with a qualified landscaper, or you can do it yourself. Qualified landscape architects can help you design the flowers, shrubs, and trees that will work best in your yard and they can also help procure high quality plants at wholesale costs from a local nursery. If you choose to do this on your own, go to a local store such as Lowe's or Home Depot and speak to the experts on staff for some guidance.
Neighbor C. Austin worked with a family friend to purchase plant material from a nursery for approximately $1,200. She handled getting the beds prepped and had good soil delivered for about $240 a week before the plants were going to be planted. Austin also replaced all the grass in her yard and had three pallets of grass delivered. "We cut the existing grass very short and laid the new grass right on top," Austin said. "We had to water like crazy for about a month to get the new grass started, and the water bill was about $300 the first month the grass was put in."
Whelan says another landscaping improvement is to remove any metal edging, which can be unsightly and dangerous, and replace it with ledgestones, concrete, cut stones, or caststones.
Replacing worn gutters can also be a good investment. Austin paid for new gutters to be put on the front side of the house, and she liked them so much that had the back of the house done, too. Whelan has worked on homes tying all gutters into underground drains, which helps tremendously with draining water away from the foundation. He says partial guttering can lead to expensive foundation repairs down the road. Austin also looked into the cost of adding a new concrete sidewalk, and she's thinking about budgeting for it next year.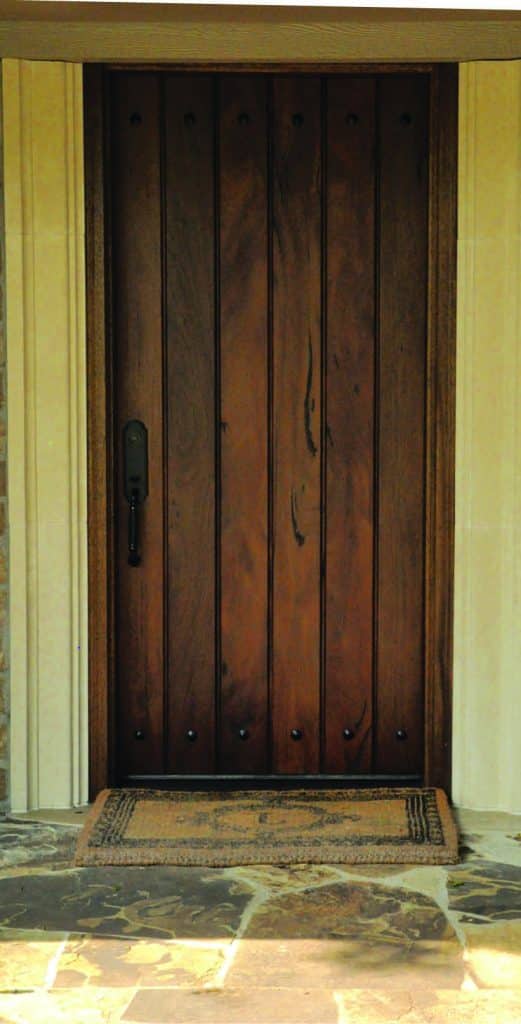 Finding the right mailbox and light fixtures can also enhance the front of your home, as well as replacing windows and the front door. Neighbor M. Parker has redone the entire front of her house, including putting in a new front door, landscaping, painting shutters, and adding caps on old metal posts to make them square. She had a new custom iron door made for about $3,000, not including installation. Whelan says another option is to purchase a ready-made front door, which you should stain or varnish with a polyurethane or marine varnish and refinish every 2-5 years. If adding shutters, he says to try to paint or stain all sides of the shutters, which will add years of life to them.
Parker had 21 windows replaced in her home, 11 of which were in the front of her house, and her total cost ended up being about $13,000 for all windows. She advises that when you're ready to move ahead with exterior improvements, drive around your neighborhood and look at what others have done, look online, in stores, and in magazines to see what appeals to you. Taking pictures can really help your architect, builder, or remodeler see what you like. She also advises homeowners to talk to others who have done exterior home improvements and to get several bids. "The cheapest is not always the best, but you can still save money," she says.
Improving the exterior of your home can be a fun project, so why wait? The value of your home will always increase, even with minor, inexpensive improvements.
By Lauren Useda Law
©2016 Lauren Useda Law, photos courtesy Lauren Law of a home renovated by Kevin Whelan.