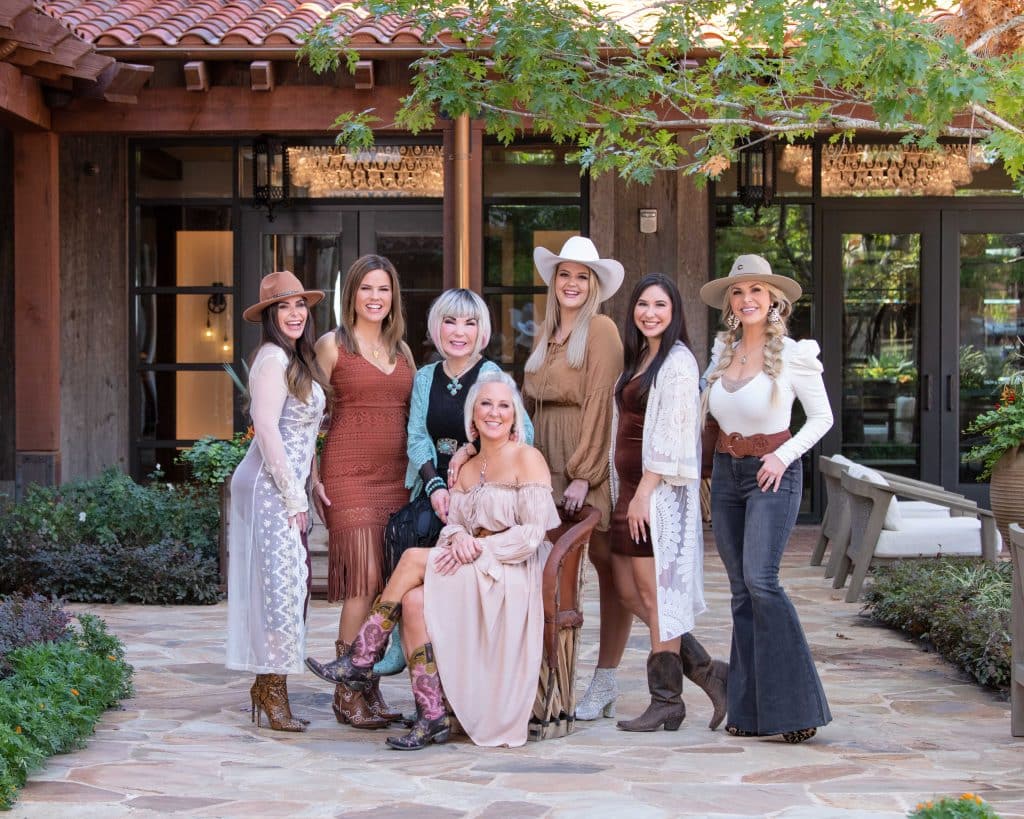 BY MEREDITH KNIGHT PHOTO BY KRISTAL SHOEMAKE
One of our joys each month is meeting and getting to know local healthcare workers, entrepreneurs, and business owners and then introducing them to you, our readers. It was with particular pleasure we chatted with Corinthian Wellness Spa Owner Judi McQueary and learned about her passion for offering clients stress reduction, anti-aging, skin rejuvenation, pampering, relaxation, and much needed "me" time.
Born in Fort Worth, Judi is a true Texan, having grown up all around the state. "My amazing dad was with Mobil Oil (AKA Magnolia Pipeline) until he was promoted to a regional manager, and we moved to Danville, Indiana, population 3,500," she said. Judi matriculated to Indiana University, graduated, and then made her way to California for grad school at UC, Berkeley. But once a Texas girl, always a Texas girl. Right?
Your Spa Your Way
Her loyal spa clients are sure glad that adage is true, as Judi eventually found her way to Southlake and founded Corinthian Wellness Spa. Now, she leads a dynamic team offering A-list spa services including everything from total relaxation to elegant beauty regimens, results-driven facials, massage, and medical injections and services, including Sciton Laser and Ultherapy. "Through it all, we keep you energized with our 'world-famous' peanut butter balls and Destiny Drip Bar's menu of wellness drips and injections," Judi said.
A Wellness Spa is Born
Judi herself has always loved the spa experience. Over the years and throughout her travels, she had the chance to experience many spas and spa services. But her true inspiration to open a spa of her own came when a dear friend became an aesthetician and needed a willing model.
"The rest is history," Judi laughed. Now, guests who walk into her Corinthian Wellness Spa enter a serene, elegant, relaxing, rejuvenating, and honoring environment. From the stress-reducing waterfall in the relaxation room to nature scenes projected on the walls of the Harmony Room, everything has been carefully curated to nurture and pamper you, as you sip a glass of bubbly. It's the ultimate staycation.
All the Spa Services You Need
When you look better, you feel better. It's with that in mind that Corinthian specializes in results-driven elegant products for glowing skin, including exclusive Cinq Mondes along with fabulous medical procedures, including the unequalled Sciton laser, BBL, PRP, Ultherapy, radio frequency, microneedling, hydrafacial, and medical injectables, Botox, and fillers, including the exclusive RHA 1-4, plus the incredible PDO threads and the exclusive Silhouette threads.
"Corinthian believes beauty truly begins on the inside," Judi said. "That's why we offer therapeutic wellness vitamin drips and injections for radiant healthy skin, hair, nails, and a mental acuity boost at our Destiny Drip Bar."
Meet Judi McQueary
When not on the job, Judi loves hanging with her Bible study friends. "I'm honored to do life with these ladies for 15 amazing, challenging, and delightful years," she said. "We love the Lord and each other. I'm also close to my family, including my amazing daughters, their spouses, and my crazy smart and dazzling grandchildren."
Of course, she had a great model to follow. "My dad was definitely my mentor," Judi said. "He was the most positive, generous man — and a ton of fun. Dad taught me the value of deep friendships and hard work. Next, my grandmother, Mama, was a total hoot. She'd graduated from a music academy after high school and decided, at age 75, to take up the concert organ — which she did. Her BFF was Eloise from the column 'Hints from Eloise.' The two of them would sit at the dining room table, sipping sherry, and regaling us with numerous 'secret' stories."
Paying it Forward
Judi learned from those amazing elders to always look for ways to give back. Now, as a successful business owner, she's doing just that with donations and support to many local charities, including GRACE, CEC, CWC, NCL, Southlake Dragon Cheerleaders, Emerald Belles Drill Team, and more.
"My passion is bringing the most possible spa experience to our wonderful clients, many of whom have become friends," she said. Those clients travel to CWS from across the state and even other states. "We have several clients who've moved from Texas but still fly back once a month for a full day of beauty, rejuvenation, and relaxation."
Corinthian is blessed to be a part of the Southlake, Keller, Grapevine, and Colleyville community. If you haven't yet discussed this oasis of beauty and relaxation, use the code LivingMagROCKS during the month of November 2021 and receive 20% off any ONE 50 minute massage, facial, or nail service.
Contact
1251 East Southlake Boulevard, Suite 345
Southlake, Texas 76092
(817) 416-9366
CorinthianSpa.com