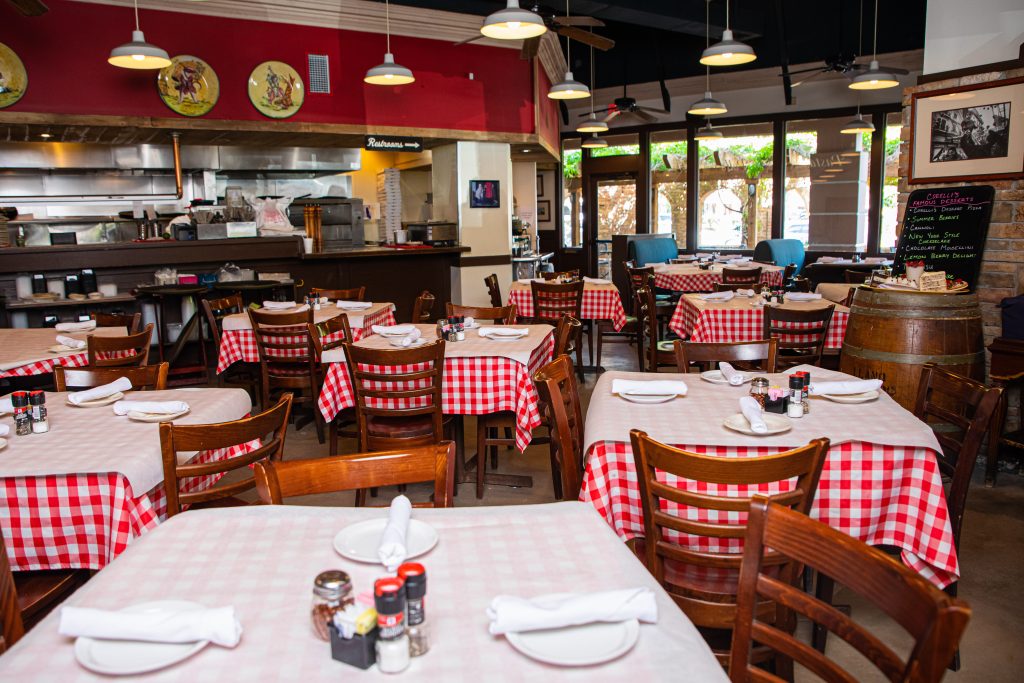 By
Jordan Kiefer
| Photo by
Candor Pictures
---
Opened in 1997, Corelli's Italian Café has become a Sugar Land staple. Having survived every crisis – from flooding and hurricanes to electric failures and the pandemic, Corelli's is proud to be a part of a resilient community. Named after one of Italy's most famous tenors, Corelli's mission is to deliver the freshest, most authentic, homemade Italian cuisine to their customers. Owner Don Guggenheim founded it and has seen tremendous change over the years. Highway 6, where Corelli's is located, has grown from a two-lane road to a multi-lane business highway, and with that has come more competition. However, Don sees this as a positive for the restaurant. "The growth has been wonderful. More competition has made us better restaurateurs," he explains. "We always strive to make Corelli's a high-quality, local favorite."
The Corelli's Difference
In the 25 years since opening, three things about Corelli's have stayed consistent: its commitment to its employees, the feeling and atmosphere inside the restaurant, and the delicious food. This consistency is greatly appreciated by the public as Corelli's has been voted by Living readers as Best Italian restaurant multiple times. By making Corelli's an excellent workplace, the restaurant has ensured that its employees love going to work daily, so much so that one of the staff has been there for 20 years. They come from all walks of life, but they all become family.
Warm and welcoming, the atmosphere at Corelli's Italian Café is unmatched, so much so that the restaurant has regular customers who come every week and have been for generations. "We've had multiple generations of the same families become treasured customers," Don remarks. "From our original clientele to their children and then their grandchildren – it's a wonderful feeling. Another key is the consistency of our food. When you come, the taste of the food is how you remember it from years ago."
Making an Impact
As a family-owned business, Corelli's Italian Café is committed to giving back to the community by partnering with the Exchange Club of Sugar Land, a local chapter of a national organization that strives to make America a better place to live. The funds raised support local community service projects, including Child Advocates of Fort Bend, Fort Bend County Women's Center, Texana Center for Autistic Children, Fort Bend Council on Substance Abuse, Fort Bend Seniors Meals on Wheels, Crime Stoppers, YMCA, Literacy Council of Fort Bend, and many others. This commitment to the surrounding area, its employees, and the delicious Italian food brings people back time and time again.
"We've been blessed with numerous accolades – which means a lot to us since it comes from the public," Don says. "It's all about the people. Seeing how much they love and appreciate this restaurant is incredible. Above all, we want to thank Sugar Land, Fort Bend County, and all the people who've supported us over the years. You've made these 25 years memorable, and we hope to be here for another 25 years – and beyond!"
ASK ABOUT OUR
Catering

Outdoor Patio

Private Room
---
CONTACT
3229 Highway 6
Sugar Land, Texas 77478
(281) 491-8900
Corellis.com