Getting your home ready to show—even if you're the only one looking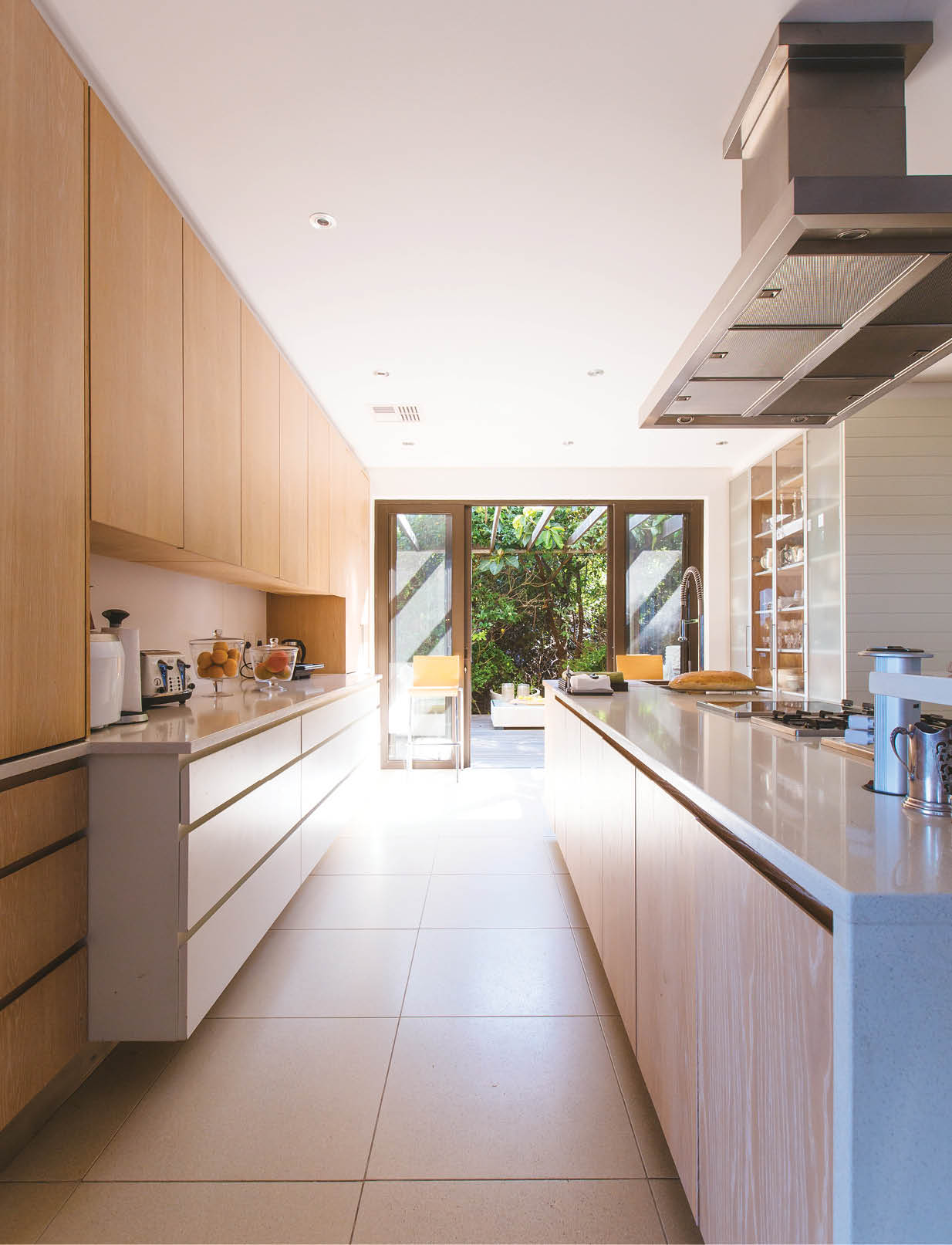 "Are you getting ready to sell your place?" More than one neighbor asked me this when my home's hardwood floors were being refinished and the interior painted. The truth was that I simply wanted to care for the place I call home. Too often we wait until we're thinking of selling to give a little TLC to our frequently-neglected abodes, only to be struck with a pang of sadness—"I didn't know it could look like this!"
Whether you're hoping to get top dollar when selling your house or to spiff it up to enjoy yourself, we've rounded up a few ways to give your home a fresh new look to fall in love with.
New or Refinished Flooring
You can paint the walls and change the décor, but if your flooring is shabby or outdated, the whole room (or house) suffers. With so many modern flooring options to choose from, your replacement flooring will not only look better, but may be more durable and easier to maintain. If you have hardwood floors, they can be refinished and stained to look like new. For instance, a deep, rich Jacobean stain on red oak floors totally transforms their appearance.
Ditch the Old Lighting
Replace bulky track lights with sleek, energy efficient LEDs. Donate a dated chandelier and get one with a lighter, brighter design. And that Hollywood style mirror in the bathroom with all the lights around it? The 90s are calling—they want it back.
Update Window Treatments
Bulky damask curtains and broken blinds—need we say more? Hire a professional who will help you choose the type and style of window treatments that suit your needs, then measure and install them. It's easy and foolproof.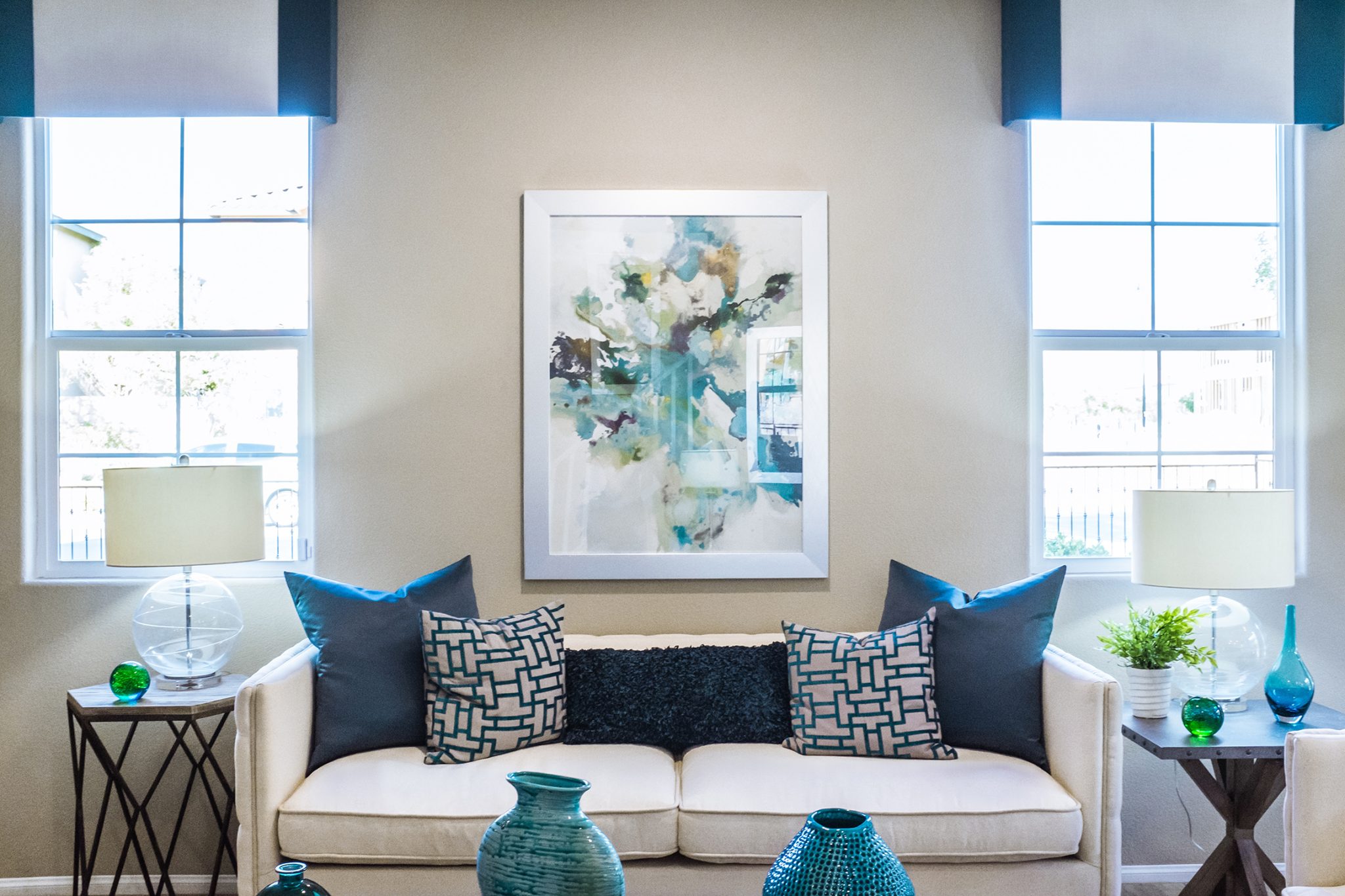 Paint Everything
A fresh coat of paint works miracles on walls, doors, woodwork, exterior trim, front door, porch, and shutters. Plus, it's fun to choose up-to-date colors that match your personality. If you're painting to sell, select a pleasant neutral color for your walls, such as Benjamin Moore Balboa Mist.
Cabinet Change Up
Replacing cabinets is a great way to update your kitchen and bathroom. If your cabinets are in good condition, have them professionally painted or refinished. Replace the hardware with soft-close hinges and drawer slides. Install new knobs and pulls.
Out with the Old
Tile, that is. An outdated kitchen backsplash and tired or damaged bathroom tiles (including shower and tub surrounds) are an eyesore that can drag the whole room down with it.
Deck It Out
When warm weather comes, all eyes are on your deck or patio. Give it a good cleaning and remove stains. Repair anything that is chipped, broken, or worn out. If too many repairs are required, don't throw good money after bad—replace it instead. Nothing's better than relaxing outdoors with friends and family on a beautiful new deck or patio.
Drive Up Makeover
Tired of pulling up to your home and feeling less than thrilled with its curb appeal? Replace an aging cement walk with a welcoming stone path. Resurface the driveway. Trim back or replace overgrown foundation plants. Upgrade your mailbox. Replace exterior lighting. Repair or replace fencing and stone walls. Install lighting to bring the exterior of your home to life after dark.
Declutter and Organize
Not something that's high on the fun-o-meter, but the results can make you feel great and your house look amazing. Instead of trying to do it all at once, spend two or three hours on one project or space if you have the luxury of time. If you need to do this quickly to sell, hire a professional.
Say "Welcome!"
Give your entryway a makeover. Replace or restore worn or outdated flooring and buy a new area rug. Engage visitors immediately by creating an eye-catching wall display. Even a new mirror or piece of art can change the dynamic of an entryway. Add organization and decoration with an appropriately sized console table. (Drawers for additional storage are a plus.)
By Annette Brooks