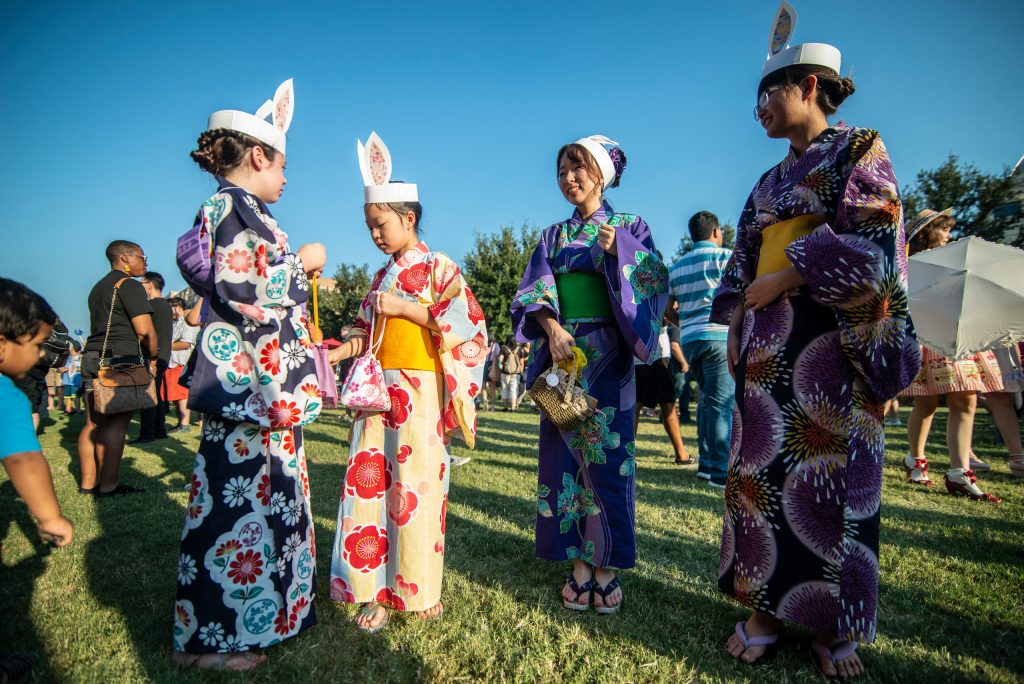 The Japan-America Society of Dallas/Fort Worth and the Crow Museum of Asian Art announce the return of a free, family-oriented event that celebrates the autumn or "harvest" moon.
The Otsukimi (Oat-Sue-Kee-Mee) Moon Viewing Festival, North Texas' largest one-day celebration of Japanese culture, takes place Saturday, November 20, from 6 to 9 PM, in Simpson Plaza at Frisco Square, 8874 Coleman Blvd., Frisco, TX 75034. This will be the 22nd Otsukimi Festival, featuring themed art and cultural activities offering fun for the entire family.
The moon viewing custom is thought to have originated with Japanese aristocrats during the Heian period (794 to 1185 A.D), who would gather to recite poetry when the relative positions of the earth, sun, and moon caused the moon to appear especially bright. For this year's festival, attendees can enjoy sky-gazing and moon-viewing activities through telescopes available on the grounds.
The family-friendly Otsukimi Festival offers a fascinating array of Japanese cultural art activities and must-see entertainment. Attendees will enjoy many crafts, included origami, a moon rabbit ears creation activity, and Japanese calligraphy. Musical performances and haiku readings will help connect attendees to Japan's autumn traditions.
For more details about the Otsukimi Moon Viewing Festival, information about the Japan-America Society of Dallas/Fort Worth, and to see upcoming JASDFW events and programs, visit Jasdfw.org.