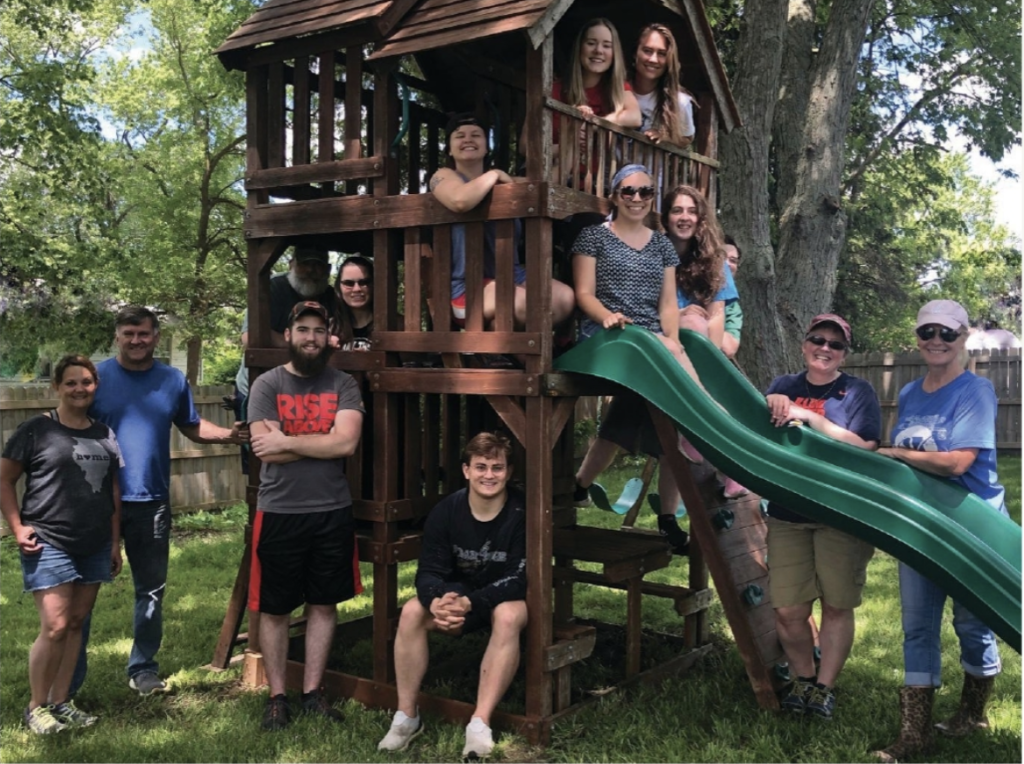 BY MIMI GREENWOOD KNIGHT
It can be a terrifying thing when God calls us out of our comfort zone. For Julie Ryan, that call came early in her adult life, as He burdened her heart for ministry toward women. Like Isaiah, she responded, "Here am I, Lord. Send me." And send her He has. She soon found herself serving as director of women's ministry at a large church where she spent years mentoring women struggling in many areas, particularly supporting and equipping single moms. From there, God led Julie into international ministry, helping women in areas of the world where she says it's "hard to be women."
It was there, God began to open her eyes to the realities and prevalence of sex trafficking. "It was a hard truth to take in, as I learned the scale of the problem," she said. "The Lord was so patient with me though allowing me to take 'small bites' of an international problem that's larger and more destructive than most people realize." He eventually made it clear He wanted Julie to return to the US and begin a ministry to help women rescued out of sex trafficking in her own backyard, which at the time was Illinois.
Again, as soon as she said, "yes," God began opening doors, connecting her with like-minded people, and putting everything in place to establish Catalyst Ministries in 2014 and Catalyst Farms in 2017, a beautiful and safe residential home where Christ-centered support services are provided to foster healing, recovery, and an opportunity to begin a new life for women rescued out of life as sex slaves. Since that time, Catalyst Ministries in Illinois has empowered dozens of survivors to begin a life of worth and value. This year, a second location opened in the Dallas area.
Who They Are
Christ-followers who believe Jesus is the Catalyst and apart from him, we can do nothing
A community that believes every person has value and is worth fighting for
Individuals who joyfully work alongside our local community to see lives transformed
What they Do
Educate and engage the local community to understand the realities of human trafficking and sexual exploitation and to help strengthen, support, and advocate for the vulnerable
Partner with individuals, local churches, organizations, and law enforcement to reach and rescue those who have been oppressed
Work locally to provide a residential community for women in recovery from sex trafficking, exploitation, and extreme abuse
Survivors of sex trafficking are offered the chance to live in this beautiful home for up to two years at no cost to them where they are—first and foremost—bathed in prayer. They're offered services such as GED completion or vocational training, trauma counseling, help with substance abuse, parenting classes, relationship counseling, and more. "Many of the women are overwhelmed by how beautiful the home is," Julie said. "They don't feel like they deserve it. The first thing we can do for them is treat them like the people of worth they are. Then, with the help of our church and community partners, we empower them to make sustainable changes so when they leave, they're able to support themselves and get the chance to dream and hope, for the first time in their lives."
Giving women the knowledge they're highly valued in God's eyes frees them from the lie that they're simply property. Learning God loves and values them gives them dignity, offering them hope and determination to pursue a better future for themselves and their families."
How can you help?
Catalyst Ministries exists through the generous support of local churches and the local community who give of their time, talents, and treasures and who pray for the women daily. A 501c3, it offers volunteer opportunities as varied as drivers and office workers, equine and canine therapy, wellness and exercise partners, hobby and music teachers, life skill coaches, and respite resident assistants. Contact Julie at [email protected] to find out about filling the position only you can.
"The problem of sex trafficking can seem overwhelming," Julie said. "But God is bigger than this problem. Greater is He who's in us than he who's in the world. I couldn't do this if I didn't' know that. He loves each of these women, and He is the One who ultimately brings healing—from the inside out."
Contact