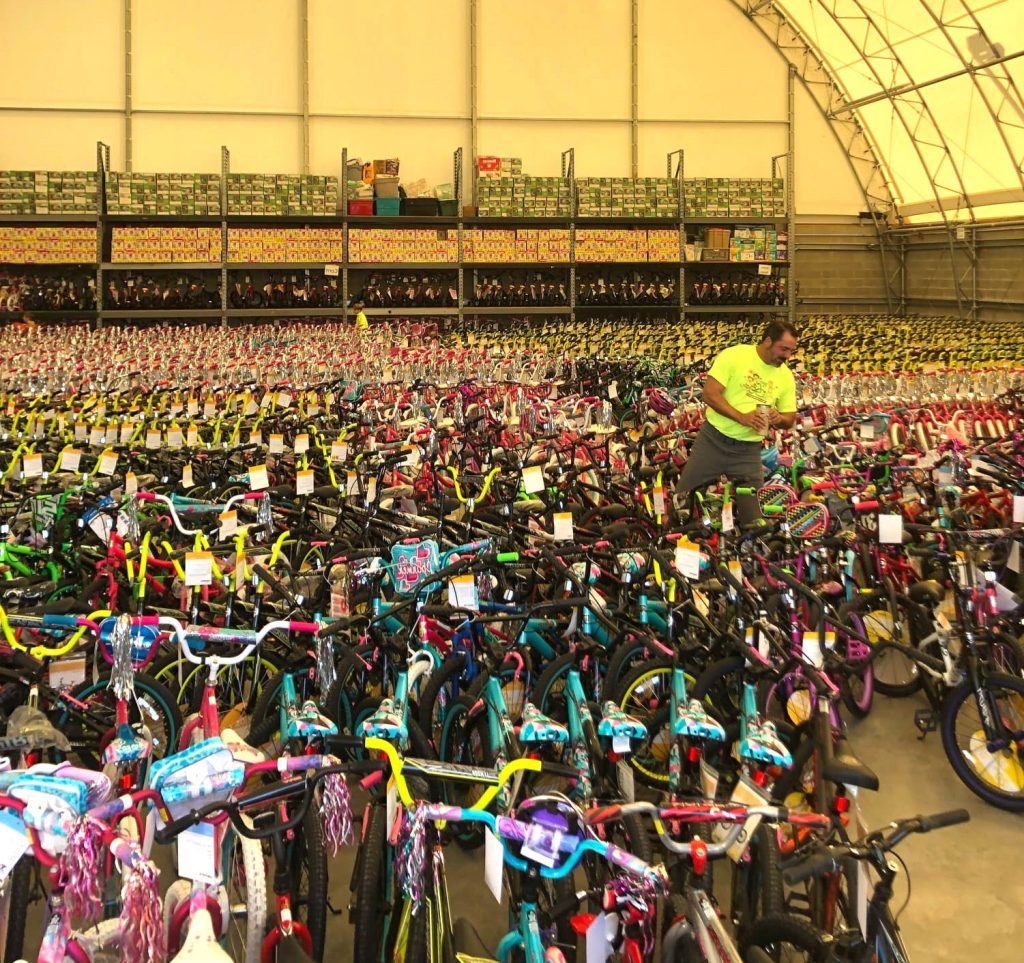 Right now more than ever, we can all use some happy news. Well, what could be happier than kids receiving Christmas bicycles. Since 2007, Mission Arlington has put smiles on kids' faces — and subsequently their parents' — with the Bikes for Mission Arlington program. 2020 was no exception. And it wasn't just bikes eliciting squeals of joy from area kids.
Thanks to the support of the local corporations, churches, individuals, and families, Mission Arlington was once again able to invite thousands of families to "shop" for Christmas gifts at no charge, including toys, bikes, and bike helmets. For many of the recipients, this may be the only gift they received for Christmas. The annual program started 13 years ago with two local dads and their kids, putting "faith into works" (James 2:17) and donating six bikes to Mission Arlington for kids in need. Since then, Bikes for Mission Arlington has distributed over 12,000 bicycles and other Christmas toys to area kids. And everyone who received a gift also heard the good news of the gospel message.
"A bike represents an element of freedom, but for some families, it represents the ability to make it to school or work," said Bikes for Mission Arlington Board Member Tommy Saxon. "It's a mode of transportation that could change the path of a child—or an entire family." To help in social distancing efforts, this year there was even a "donate from home" option through the Mission Arlington website. And once again, the Arlington community stepped up and made Christmas dreams come true for many local kids and their families. Thank you all!
Contact
Bikes for Mission Arlington
210 W. South Street
Arlington, TX 76010
817-277-6620