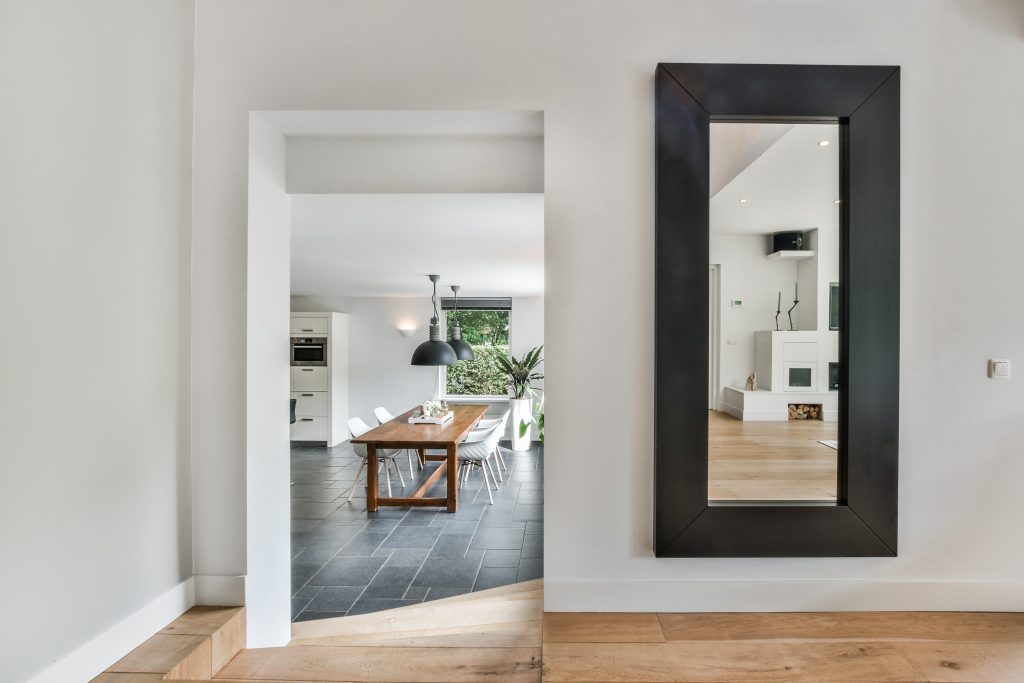 By Cheryl Alexander
---
What are the current most sought-after flooring options available? New flooring trends reflect the continued dominance of luxury vinyl, porcelain, and laminate wood-look flooring, with stone imitations popping up, too. Flooring colors are warming up as cool grays make their way into browner tones, while natural and imitation wood and stone floors are more rustic. More waterproof products, larger tiles, and wider and longer planks are also trending. Here is a hot list of what materials are best beneath your feet.
Getting Warmer
One of the most significant shifts is the move to warmer tones of gray that combines the Japanese interior style of warmth and natural elements with the clean, minimalist Scandinavian influence. The warmer tones, too, are following the pandemic when people began desiring cozier, more nostalgic spaces. Grayish brown floors can add comfort and visual warmth, inviting you to slow down.
Airy coastal colors are trending alongside grays, and porcelain tile is still a solid alternative for faux wood flooring.