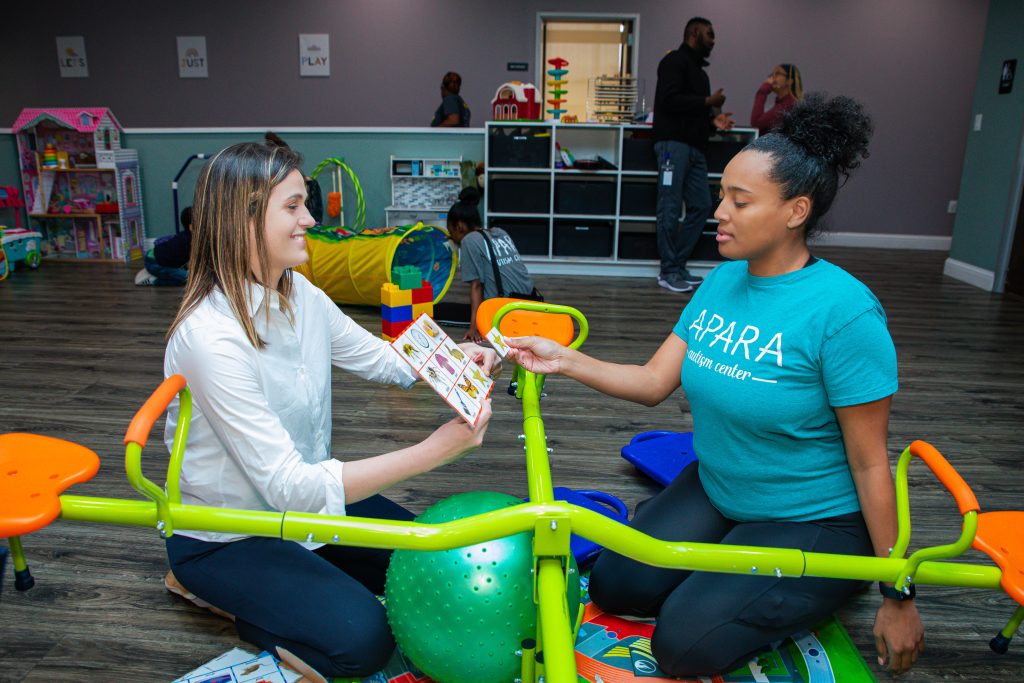 Photos by
Candor Pictures
---
You'll see a friendly new face at Apara Autism Centers – Memorial — Meaghan Kantrowitz. As the center's newly appointed clinic director, Meaghan is thrilled to help people with autism lead safer, more fulfilling lives.
"My No. 1 objective is to make sure our services are as topnotch and clinically sound as possible," she says. "I'm a behavior analyst at heart, so I'm focused on making sure we plan for success from the onset of services and that we build meaningful connections with the families we serve."
During her undergrad studies at Nazareth College of Rochester, Meaghan recalls taking a class on the psychology of learning and immediately falling in love with the subject. "That class was ABA (Applied Behavior Analysis) in a nutshell. It's the science of good teaching," she says. "We look at modifying the environment to support the learner, whether that's a child or an adult."
Enthralled with behavior analysis, Meaghan spent time interning and volunteering with ABA organizations throughout New York. After completing her undergrad studies, she moved to Washington, D.C. to pursue a career as a registered behavior technician. Meaghan then went on to earn her master's in special education from George Mason University and became a board certified behavior analyst (BCBA) in 2017. Her career took her to Maine to practice as a BCBA and then to Houston in 2019, which, as fate would have it, led her to Apara.
Passionate about early intervention and trauma-informed care, Meaghan believes that high-quality services involve viewing the whole individual and the factors that impact their life. "I'm thrilled that Apara's mission and values so closely align with my professional philosophies and priorities, specifically collaborating with families," she says.
Founded in 2019 by CEO Tyler Moore, whose daughter is on the autism spectrum, Apara is privately owned and currently has eight centers in the Houston area and centers also in Dallas and San Antonio.
"We are honored to serve families living with autism and to be able to widen access to the highest level of ABA therapy for many families who deserve the best possible care and compassion for their loved ones. With 1 in 44 children facing the challenge of being on the autism spectrum, Apara Autism Centers provides clinic-based full- and part-time programs as well as in-home options to meet family's needs," says Apara Autism Centers' Chief Operating Officer David Jordan.
Want to see if Apara Autism Centers might be right for your family? The centers are a leading provider of ABA therapy to children ages 18 months and up. Call or email to schedule a free consultation and tour. You can learn more about the center's ABA therapy services at AparaAutism.com.
Apara Autism Centers Service Offerings Include:
Full-time, part-time, and in-home therapy options

Ongoing caregiver training

Feeding programs

Social skills training

Life skills training

Working collaboratively with speech and occupational therapy providers

Spring, summer, and winter camps available at some locations
---
CONTACT
1050 North Post Oak Road, Suite 160
Houston, Texas 77055
(844) 272-7223 | [email protected]