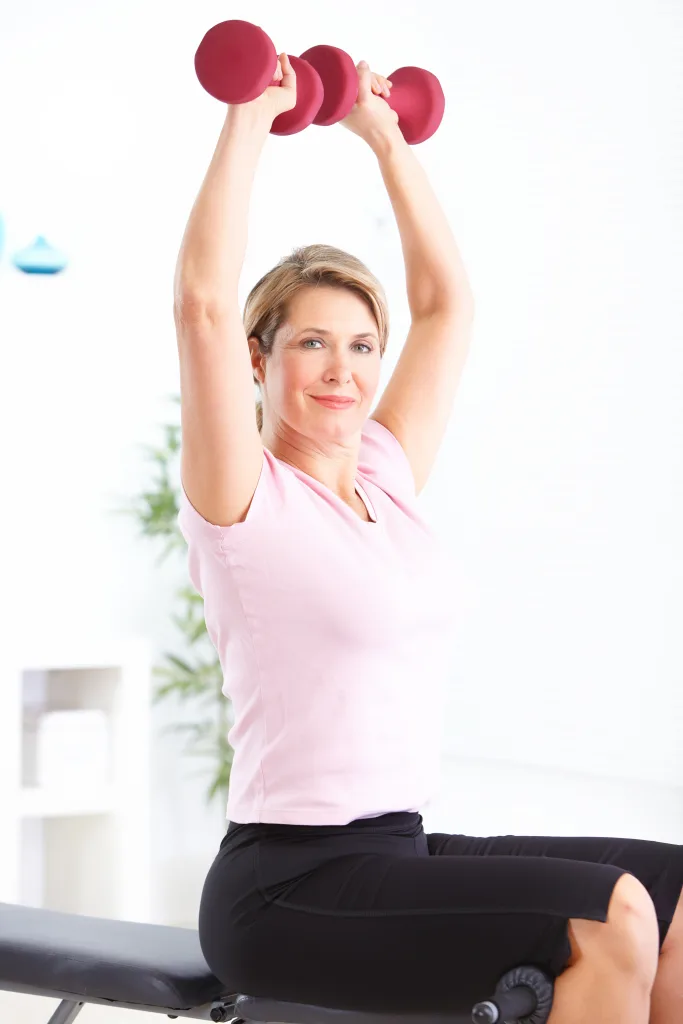 By Anna Charles
---
The secret to longevity starts with using a common household item. Only a few seconds on your bathroom scale may indicate the number of years you can extend your life. An Oxford University study revealed that being just 30 pounds overweight can shave three years off life expectancy. So think of it this way: for every 10 pounds you shed you may gain a year. Just 10 pounds for a whole year!
Here are a few ways that can help you trigger losing five to 30 pounds and start on a journey to consistent healthy living.
3 OUT OF THE BOX WAYS TO JUMP-START WEIGHT LOSS
1. Waist Training
Hollywood celebrities are doing it, and now women across the nation are delving into waist training, too. It involves wearing a waist-cinching corset or "waist trainer," such as those from Hourglass Angel, to gradually reduce your natural waist size. It's important to get the right fit and to start off gradually, only cinching your waist-trainer until it is close fitting, but allows you to breathe and sit comfortably. Measure yourself carefully following instructions before selecting a corset, and consider your fabric choice. Silky, satiny material may feel nice and look sexy, but for waist-training compression, you want a corset that won't roll up or shift around.
The jury is out on whether you can truly train your waist to become smaller with a corset, but everyone agrees waist-trainers can improve your posture and help you eat less while you're wearing them. Plus the smoother, smaller silhouette they create helps you feel and look trimmer. This can become a catalyst for slimming down permanently.
2. Detox and Cleanses
Chances are, you know someone who has tried a detox cleanse and swears by it. They are a go-to method used by actors, beauty contestants and even athletes, who are committed to shedding 5 to 20 pounds in short order.
In addition to personal commitment, the key to success is finding a detox cleanse such as the Purium 10 Day Transformation Cleanse that doesn't send your body into starvation mode. According to David Sandoval, nutritional coach to the stars, Purium is the "clean and green" way to lose weight and break food addictions, with nutrient-dense superfoods, slow-burning carbs and highly-digestible vegan protein.
With this, he says you won't "sacrifice your long-term health for short-term results," burning fat but not muscle. The 10 Day Cleanse involves drinking specially formulated Power Shakes six times a day in two-hour intervals. You're also allowed to eat a daily "flex meal" with portion controlled "flex foods" such as organic celery, kale, berries, cucumbers, avocado and more, to leave you feeling full and satisfied.
Purium claims you can lose five to 20 pounds in only 10 days. Women typically lose from five to 10 pounds, and men up to 20. One DFW mother of two recently used Purium to breakthrough a stubborn weight loss plateau, shedding eight pounds in 10 days.
3. Body Wraps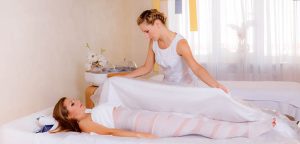 Slimming body wraps are a popular technique for kick-starting weight loss. Go to a Medspa where the wraps are applied by a professional and you are monitored during treatment. Typically, solution-soaked wraps are applied to the skin's surface to promote the release of excess fluids to tighten and contour specific areas of the body. Wraps can be infused with herbal solutions, honey, seaweed or mud to boost the effect. While wraps can temporarily make you feel thinner and shed a pound or two, it's due to water weight loss which is temporary. On the upside, feeling slimmer and sleeker for a couple of days can give you the extra nudge you need to lose a few pounds.
Check out nonsurgical, physician-supervised medical weight loss programs that provide the guidance, accountability, and extra boost you need to make progress.
WEIGHT LOSS FOR LIFE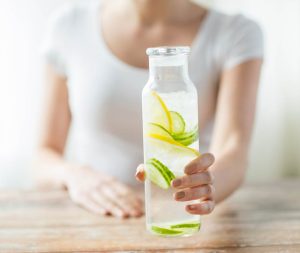 Regardless of whether you decide to launch your slim down campaign with one of the above methods, you will eventually need to make a lifestyle change. Eating fewer calories while being mindful of nutrition, and exercising regularly will enable you to continue to lose and keep the weight off. Sometimes it's almost impossible to do this without a little medical help. Check out nonsurgical, physician-supervised medical weight loss programs that provide the guidance, accountability, and extra boost you need to make progress. A variety of programs are readily available that include nutrition, exercise and behavioral counseling, with or without medication such as appetite suppressants or HCG (human chorionic gonadotropin).
YOU CAN DO IT!
Commit to losing 10 pounds today for a longer, healthier life. And remember, regardless of the method you choose, always talk to your doctor first.