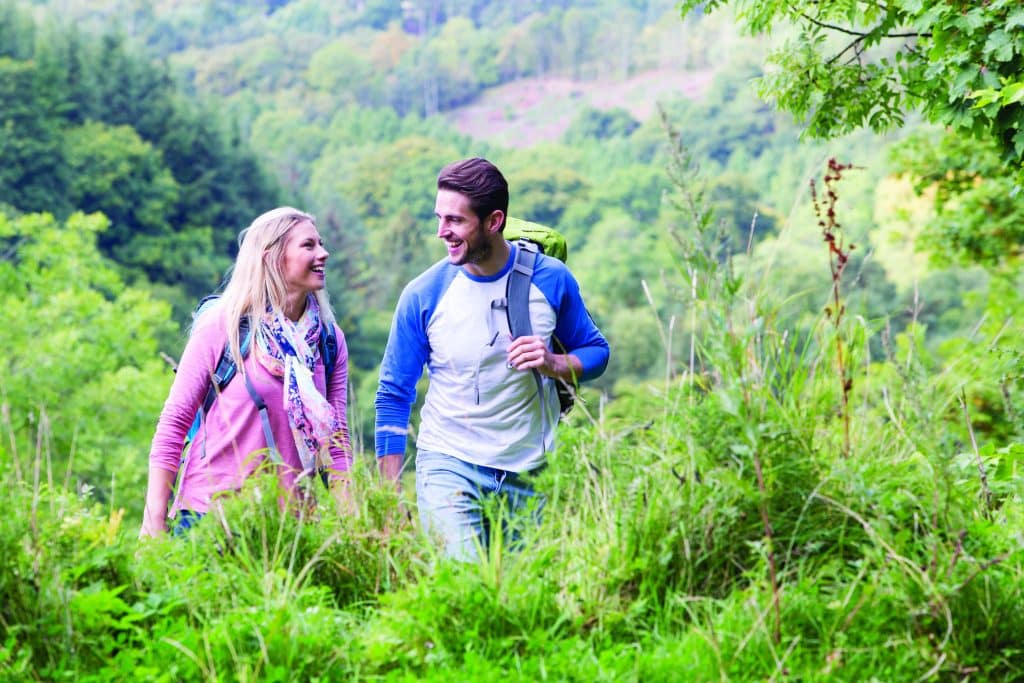 From your own hometown to the far reaches of the globe, there are thousands of destinations just waiting to be discovered by adventurous souls. Satisfying your itch to get out and explore may take you across town or across the ocean, but adhering to some common principles can make your travels extra rewarding.
Step outside your comfort zone and try new things, be it zip lining or sampling an unfamiliar food.
Follow your instincts, though, and keep safety first and foremost. Be wary of places that generally make you question your well-being, and never travel alone.
Capture the memories, whether in a journal or in pictures, so you can reflect and reminisce when you return back home.
Gearing up properly is essential no matter where your travels take you. Make sure you're well-prepared for your next epic journey with these must-haves for adventurous travelers and find more travel-friendly advice at eLivingToday.com.
Let it roll
Taking to the trails may mean you're traveling by foot, but bicycling is another exciting way to explore. However, an average street bike isn't appropriate for most trails. A mountain bike outfitted with rugged tires designed for optimal traction and superior suspension is a much safer option. If you'll be primarily on trails or doing downhill treks, a bike specifically geared for those conditions is best. Fat bikes are a good alternative for riders who want more year-round versatility.
Lay your head
If you'll be sleeping outdoors, a tent is a must to protect yourself from inclement weather and the less hospitable of Mother Nature's creatures. The sizes, styles and options are plentiful, but features like rainproof material and ample ventilation are top picks for most adventurers. Other important considerations: seasonality, sleeping capacity and ease of assembly. Also keep transport in mind, and be sure your tent is no larger (or heavier) than what you can comfortably carry to your destination.
Explore new lands
The excitement doesn't need to stop even if you need a break from the action. Escape into the thrilling world of bestselling author James Rollins' "The Seventh Plague." An archaeologist, missing for years, stumbles out of the Egyptian desert. He dies before he can explain, but his autopsy reveals his body began mummifying while he still lived. In an adventure stretching from a lost desert tomb to an Arctic engineering complex Sigma Force must confront an ancient biological threat made real by modern science. Find more at harpercollins.com.
Protect your feet
Proper footwear is vital for an active traveler, and hiking boots are among the leading choices for an adventurer. Proper fit and size are critical, as this affects whether your boot is providing adequate support without friction that can result in painful blisters. A good rule of thumb is to shop near the end of the day when your feet are most likely to be swollen and wear socks comparable to what you'll wear on the trail.
Pack it up
Wherever your adventures take you, having someplace to store your essentials is a must. Backpacks are a practical solution because once slung over your shoulders, your hands are free to aid your exploration. The distribution of weight also makes for a more comfortable journey. Particularly if you'll be loading up your pack, you'll want to shop for quality over cost and find a bag with strong, reinforced seams, sturdy straps and durable zippers or clasps.
Photo courtesy of Getty Images (travelers, bike, boots, tent, backpack)