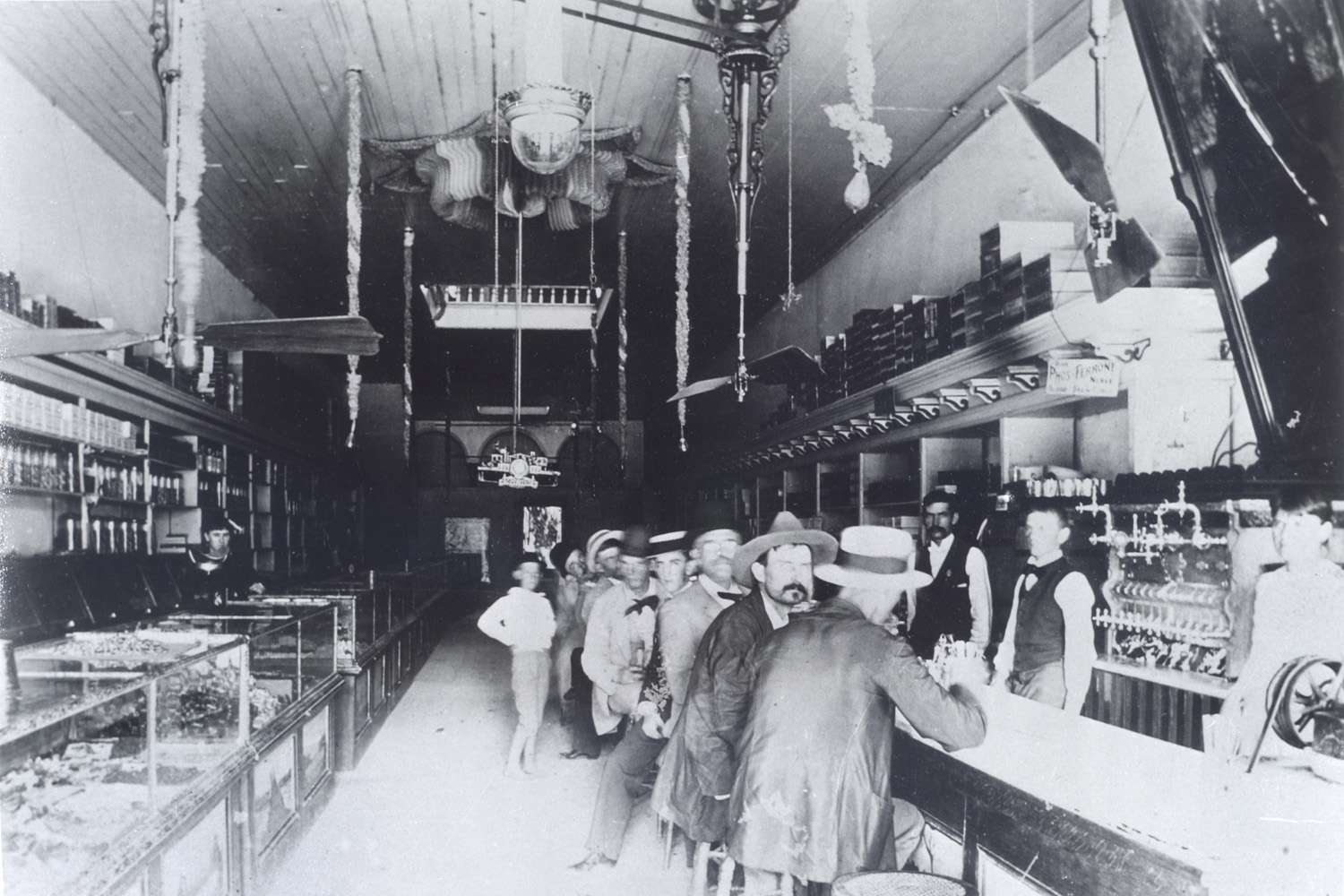 Lammes Candies, Satisfying a Sweet Tooth Since 1885

By Annette Brooks
Being a fifth-generation co-owner and running one of Texas' living confectionery legends isn't something Pam Tiech thinks about. It's simply second nature. Having grown up in "the plant," she dropped out of college to join the family business at age 19, starting at the bottom.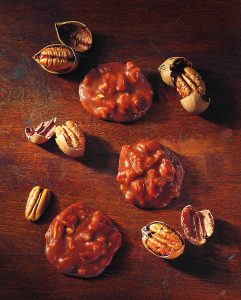 "It was never a 'look at me the boss's daughter waltzing in' scenario," Pam says. She began doing tedious jobs no one else wanted, such as counting and recording the inventory and typing headings on countless inventory cards with a manual typewriter. She also pitched in at the plant, whether it was picking nuts or sweeping the floor. "Dad led by example and instilled his work ethic in us. He believed you should never ask anyone to do something you aren't willing to do yourself and lived by this."
Today, Pam's positivity and roll-up-your-sleeves attitude shines on, as does her selfless nature. Instead of crowing about her many accomplishments, Pam says her responsibility is "humbling." She prefers to talk about company pride and the Lammes Candies employees instead of herself.
"Our people are the key to our success," Pam says. "We're more than a team here at Lammes, we're family." A culture of family and teamwork is something many business owners talk about today, but the Lamme family has been living this philosophy for well over a century. In fact, when asked what it's like being the company matriarch these days, Pam turns the discussion to Mildred, who became a Lammes employee when she was 16 and retired at age 90.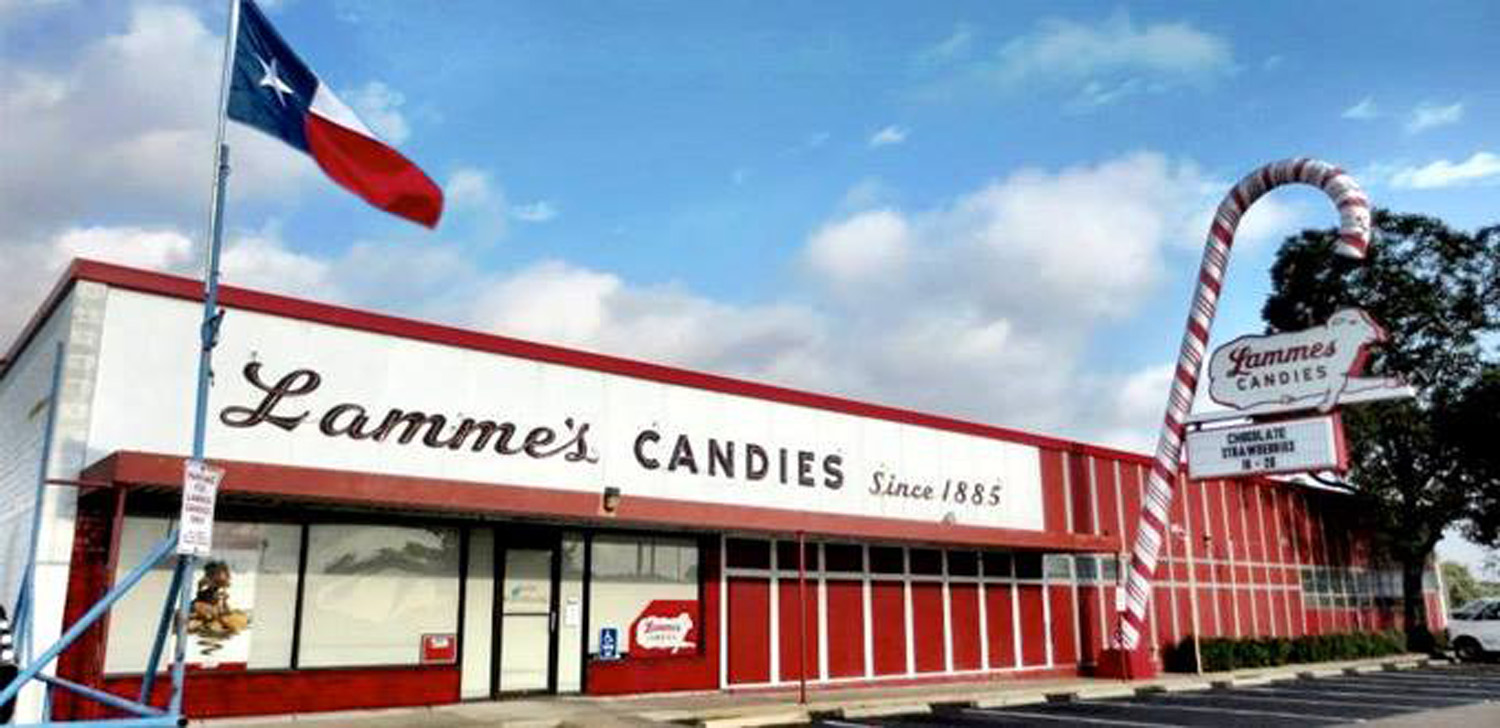 "Mildred embodied the Lammes spirit," Pam shares. "She was honest, hard-working, and treated the business like her own." Mildred was also notorious for avoiding waste. "We used paper clips when Mildred ran the mailroom years ago. The crew swept up thousands of paper clips off the floor at the end of the day and threw them out. When Mildred realized this, she made everyone pick up the paper clips with magnets and reuse them." All in good company fun, Mildred was given a pair of shoes with magnets attached to them as a gag gift.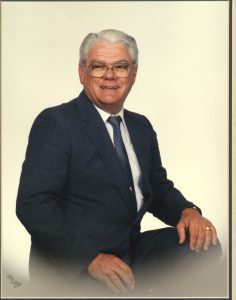 Rather than telling the story of how she ruined a whole batch of caramel when she was little by taking an innocent taste with her finger, Pam chooses to share another anecdote about Mildred. "When Mildred hosted the company Christmas party at the Lammes Candies retail store she managed, we noticed the sugar in the sugar bowl had a yellow tinge to it. She had saved the sugar at the bottom of the lemon drop boxes and reused it!" Pam says with a Texas-sized smile.
With long-time pride, nostalgic tales, and paying homage to their employees, the company continues on. As before, each new generation of Texans as well as newcomers from around the country and the globe, are discovering and falling in love with Lammes Candies' confections. Meanwhile, the Lamme family is doing what they have always done, making some of the best-darned candies right where it all began, deep in the heart of Texas.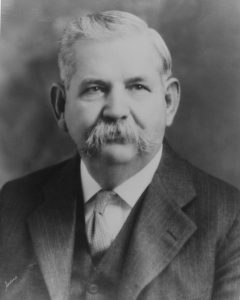 Close Call
William W. Lamme was a candy man, as well as a gambling man. Seven years after he founded the Red Front Candy Store, he lost it in a poker game. Luckily, his son, David Turner Lamme, paid off the $800 debt and staked claim to the store. Ever since the Lamme family has been at the helm of the business with a steady hand. Their pride in offering delightful candies, consistent quality, and world-class customer service reflect unwavering values that have made Lammes Candies a true Texas icon for more than a century.
A Taste of a Texas Legend
Founded by William Wirt Lamme in 1878 as the Red Front Candy Store.
Owned and operated today by fifth generation Lamme family members, siblings Pam Tiech, Bryan Tiech, and Lana Schmidt.
William Lamme tested, tasted, and perfected the Texas Chewie Pecan Praline for seven years before bringing it to market.
The world-famous treat is buttery smooth and has a soft, creamy chew to it, versus the hard chew you might expect in a caramel.
The Texas Chewie was sold only by special request until the mail order department was established in 1920.
Today, Lammes produces more than 2,000 pounds of their famous Texas Chewie daily.
Only Texas-grown pecans are used in Texas Chewie Pecan Pralines.
Over the years, new confections — Longhorns, Choc'Adillos, Cashew Critters, Peanut Paws, and Habanero Pralines — have been created based on the Texas Chewie.
Lammes Candies sells various items, including chocolates, mints, taffies, divinity, malted milk balls, and limited release treats such as chocolate-covered strawberries.