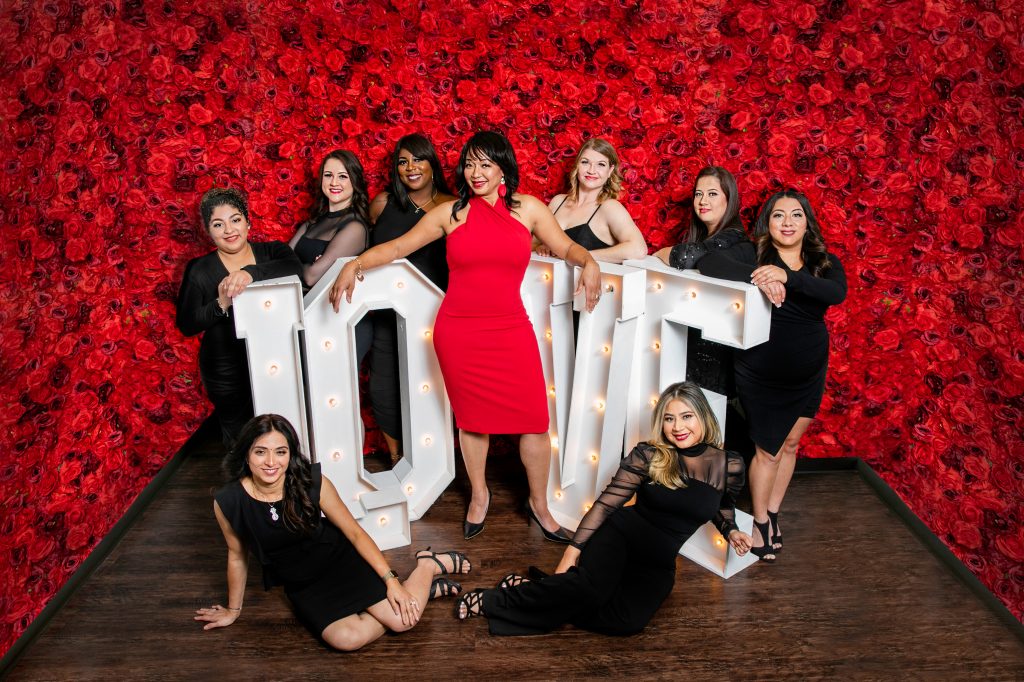 By
Cheryl Ricer
|
Photos by
Kelley Sweet Photography
---
Discussions on sexual health were once considered strictly taboo. Thank goodness these conversations have become more mainstream in the 21st century. "Sexual health" is defined as a state of physical, emotional, mental, and social well-being in relation to sexuality, not merely the absence of disease. The ability to have an open and honest conversation with a doctor who is knowledgeable, compassionate, and empathetic empowers women to take responsibility for their own sexual health.
Dr. Kimberly Evans "The Love Doctor" at Sugar Land Medical Spa provides a safe and welcoming space where women feel comfortable, respected, and understood. Specializing in cosmetic gynecology, Dr. Evans offers state-of-the-art technology and multi-faceted solutions to rejuvenate a woman's sexual health. By improving aesthetic form and function, patients enjoy restored confidence, enhanced physical and mental health, and improve their overall quality of life.
In addition to the most sought-after treatments for sexual wellness and aesthetics, Sugar Land Med Spa offers medically supervised weight-loss programs, advanced body contouring, and a full medical spa.
"Our sexual health is important," said Dr. Evans, "and it is a realm of healthcare that is underutilized. It's important because it contributes to our well-being, mental health, and how we view ourselves. When we feel good, we treat ourselves and others better."
From Taboo to Transformation
Dr. Evans, a board-certified gynecologist with over 20 years of experience, established Sugar Land Medical Spa to specialize in treating the whole woman by offering medical, surgical, and aesthetic solutions to address a variety of issues. After careful evaluation of each patient, Dr. Evans will develop a customized plan by combining the best treatment options to help every woman feel beautiful, renewed, and vibrant, both inside and out.
"Sometimes the symptoms women face are a result of unbalanced hormones as they age. Many patients in their late 30s and 40s start experiencing a decreased libido, hot flashes, lower energy, and just not feeling like themselves. We can rebalance hormones using the BioTe Method to make ladies feel more like themselves. Many husbands even comment that they are thrilled to get their wife back."
Be Healthier. Feel Sexier. Live Happier.
Thanks to the latest technological advances, Sugar Land Med Spa can offer many non-invasive solutions that improve female issues experienced because of childbirth, menopause, or just normal aging. These are available in office, require no downtime, and can have incredible life-changing results that help women get their life back.
"The Art of Feminine rejuvenation is the ability to combine aesthetic treatments, to not only make something aesthetically beautiful but make it function better too. Leveraging research-backed techniques and the latest technology, I provide my patients both surgical and non-surgical solutions, offering some of the most sought-after treatments available, to help a multitude of ladies. As a cosmetic gynecologist and board-certified OB/GYN, I am able to treat sexual dysfunction and focus on helping my patients feel healthier, sexier, and happier."
– Kimberly L. Evans, MD FACOG
---
Contact