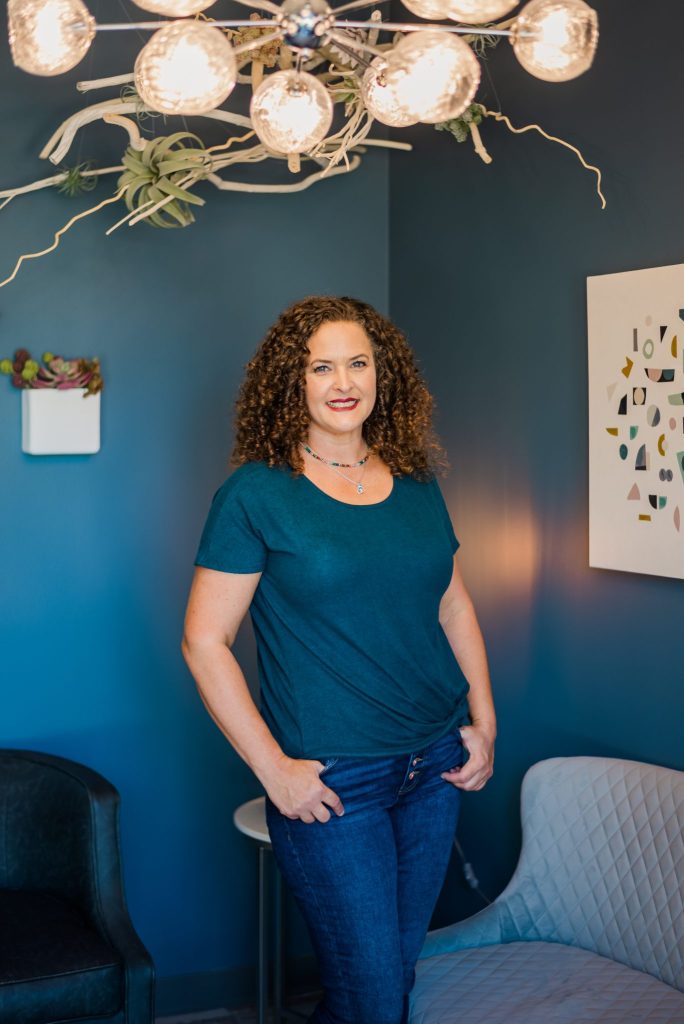 By Meredith Knight | Photo by The Teal Album
---
You may have heard the term "medical massage" without being exactly sure what it means. Massage is massage, right? Not necessarily. While all types of massage involve a trained professional applying pressure to your body, medical massage goes far beyond simple relaxation and stress relief.
Medical Massage Defined
To begin with, medical massage is outcome-based and focused on specific medical needs. It can be employed to manage pain, reduce inflammation, improve circulation, relieve nerve compression, improve digestion, increase flexibility, or address any number of healthcare concerns often by referral from primary-care or other healthcare providers.
Medical massage uses a variety of targeted techniques to encourage muscle health and recovery and includes specific follow-up recommendations. Your medical massage therapist will present a targeted plan for treatment, along with recommendations for a series of timed visits and ways you can follow up on your own.
Leaders in their Field
As Rockwall's premier medical massage practice, Rockwall Medical Massage has worked collaboratively with Rockwall's medical community since 2013 to enhance patient care through just such state-of-the-art medical massage.
Anna Baker, LMT, MMP, CDT and her hand-selected team bring to the table advanced education and training in modalities designed to reduce pain and restore function. Rather than simply treating symptoms, their customized medical massage sessions get at the root of your condition(s), partnering with you to work collaboratively toward your wellness goals. They employ a variety of massage techniques to maximize complete wellness, including Swedish massage, deep-tissue massage, deep-tissue massage with cupping, prenatal massage, reflexology, fibromyalgia massage, visceral manipulation, orthopedic massage, sports massage, raindrop therapy massage, neck and shoulder release, lymph-drainage therapy, craniosacral therapy, Bowenwork therapy, and infrared sauna always following strict clinical guidelines and protocols.
"All our therapists are LMTs (Licensed Massage Therapists), but that's just the beginning," Anna said. "Many have been practicing for more than 10 years, and along with their LMT, they hold certifications in different modalities/therapies and are extremely knowledgeable in regard to physiology and the connections between the body's layers of muscle, fascia, and
lymph systems."
Manual Lymphatic Drainage Therapy
As more has been discovered about the benefits of lymphatic drainage therapy, the RMM team is having phenomenal success providing relief for patients after surgery, and after-COVID treatment, including post intubation or as part of a proactive wellness plan. "Anyone can benefit from lymphatic drainage," Anna said. "Even one session can work to detox your body and get your lymphatic system working properly. It's ideal for anyone suffering from a lack of energy or a sluggish immune system."
Lymphatic drainage is administered through light touch massage to help increase lymph flow just below the skin's surface. As lymph flow is increased, harmful substances are removed from the tissues and neutralized in the nodes. It can also stimulate increased production of lymphocytes, enhancing
immune function.
Pre and Post-Cancer Surgery
Lymphatic drainage is used as support for cancer treatments to help clear the body of some forms of chemotherapy or before chemotherapy to ensure the lymphatic system is functioning efficiently. "Clinical research shows lymphatic massage before and after surgery improves outcomes by up to 50%," Anna said. "Plastic surgeons have taken advantage of this for years. Now, we're seeing other types of surgeons come onboard."
Healing Scar Tissue
Lymphatic drainage can also help reduce scarring by enhancing circulation and immunity. As the lymph flow around the scar is increased, damaged lymph vessels are stimulated to heal, and the increased lymph flow also draws away toxins, improving the health of the tissues. It's also been used aesthetically for years to enhance the quality of the skin, especially on the face. When the lymph is flowing, the cells are being bathed in fresh fluid, causing the skin to look fresh and alive.
Recovery from Sports Injury
Lymphatic drainage massage is also useful following sports injuries. After the initial inflammatory stage, lymphatic work can be applied. This helps clear tissue of debris and reduces the minor edema. Continued applications of lymphatic drainage while the client is healing can help enhance the tissue regeneration process by keeping the tissue as healthy as possible.
CranioSacral Therapy
Another highly effective, light-touch modality is CranioSacral Therapy. CST can dramatically release deep soft-tissue tensions, the cause of pain, and restore the whole body's health and wellbeing. This gentle, rhythmic, methodic massage helps improve the function of the central nervous system, optimizing the potential of the whole body/mind to heal holistically.
Relieving Pain and Tension
During each 60- 90-minute session, a CranioSacral therapist uses no more than five grams of pressure (the weight of a nickel) to release tension, the cause of pain and soft-tissue restrictions affecting the body's craniosacral system. By carefully "listening" and monitoring through touch to locate imbalanced movement patterns, tensions, and restrictions, the practitioner locates the original source of the pain or dysfunction. Then by using delicate "direction-of-ease" techniques, they release and support the body's own healing. "Research from the Upledger Institute concluded that CST could help patients who've suffered a concussion or traumatic brain injury," Anna said.
It can also be beneficial in relieving a full spectrum of health issues including headache pain and migraines, chronic neck and back pain, chronic fatigue, stress and tension-related disorders, central nervous system disorders, infant and childhood disorders, learning disabilities, ADD/ADHD, spinal cord injuries, motor-coordination impairment, fibromyalgia, scoliosis, PTSD, TMJ pain, orthopedic problems, and many other conditions.
"Rockwall Medical Massage is here for your therapeutic needs to maintain your health, as well as medical massage, to treat any specific issues that are giving you pain, no matter your ages and stage of health," Anna said. "Virtually anyone can benefit from our unique approach to the art of massage."
---
Contact
1221 Arista Drive, Suite 200
Rockwall, Texas 75032
(214) 686-3650
RockwallMedicalMassage.com
*RMM is self-pay. They do not accept insurance.