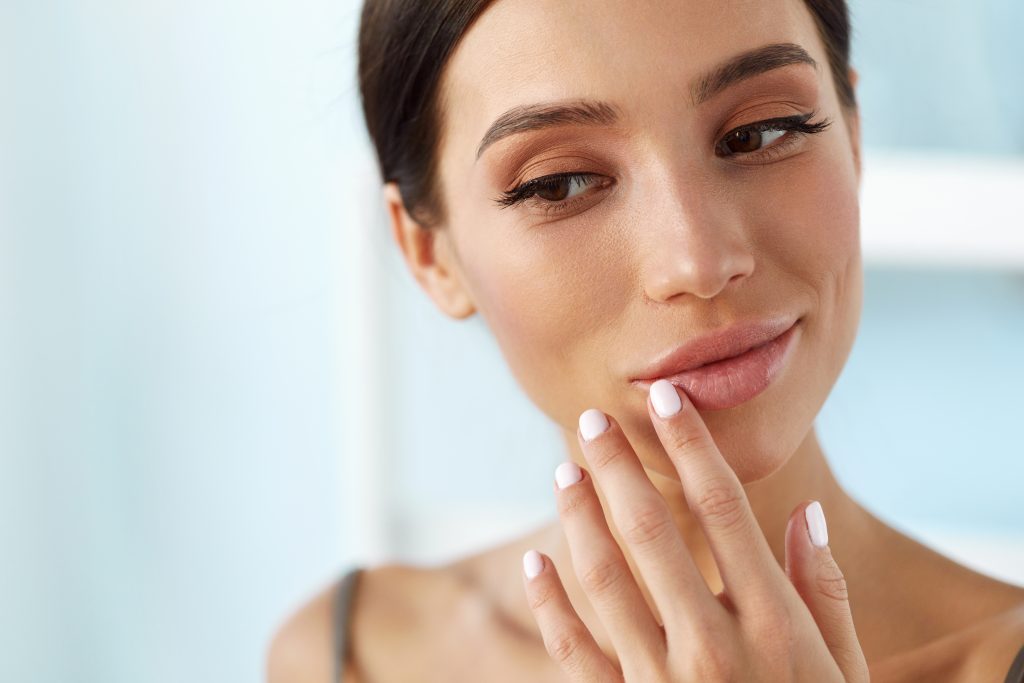 By
Annette Brooks
---
Have you been thinking about perfecting your pout? Show your lips a little love this February by getting a lip augmentation. Whether you want to restore volume lost due to aging, fill in wrinkles, get a more defined lip line, correct asymmetry, or simply want to rock the in-vogue look of full, luscious lips, you have a few treatment options to consider. Some last a few months up to a year, while others are more permanent.
Dermal Fillers
The most popular lip augmentation method is injectable hyaluronic acid dermal fillers. Fillers specially designed for the lips, such as Juvederm Volbella and Restylane Kyss, create lips that are softer and feel more natural and results generally last up to a year. In addition to adding volume, they can reduce the appearance of vertical perioral (smoker's) lines and create upturned corners of the mouth.
Fat Transfer
We're much better these days at predictably transferring fat from elsewhere in the body to a new location to augment an area, including the lips. Performed in-office under local anesthesia, a small amount of fat is harvested from your abdomen via liposuction, purified, and then injected into your lips. Results can last up to five years and sometimes longer. Ask your provider to compare the pros and cons of fat transfer to dermal fillers and lip implants.
Lip Flip
The lip flip involves injecting a few units of Botox above the upper lip line near the cupid's bow to subtly create a more defined upper lip and smoothing of vertical lines. If you have a gummy smile, it may also reduce the amount of gum that shows when you smile.
Lip Implants
If you've tried fillers and like the results but are ready for something more permanent, explore the option of lip implants. Modern lip implants, which are available in different lengths and circumferences and tapered at the ends, have solved issues sometimes seen with older implant versions, such as tissue tethering. During your consultation, your plastic surgeon will help you determine what size of implant will best meet your needs, explain the in-office procedure, and provide after-care and recovery instructions to follow as healing occurs.
Lip Lift
Are you unhappy with the shape of your upper lip and want a more prominent cupid's bow? A lip lift may be the ideal answer. During the in-office procedure, your plastic surgeon will remove excess skin between your nose and upper lip (or the corners of your mouth) to pull up your lips. Results are permanent.
The right lip procedure depends on your lip shape, size, and goals. Talk with your aesthetician or plastic surgeon about which treatments can best meet your needs, and ask them to compare and contrast options so you can make an informed decision.