Kimberly Dydalewicz, President and Co/Owner
Champions School of Real Estate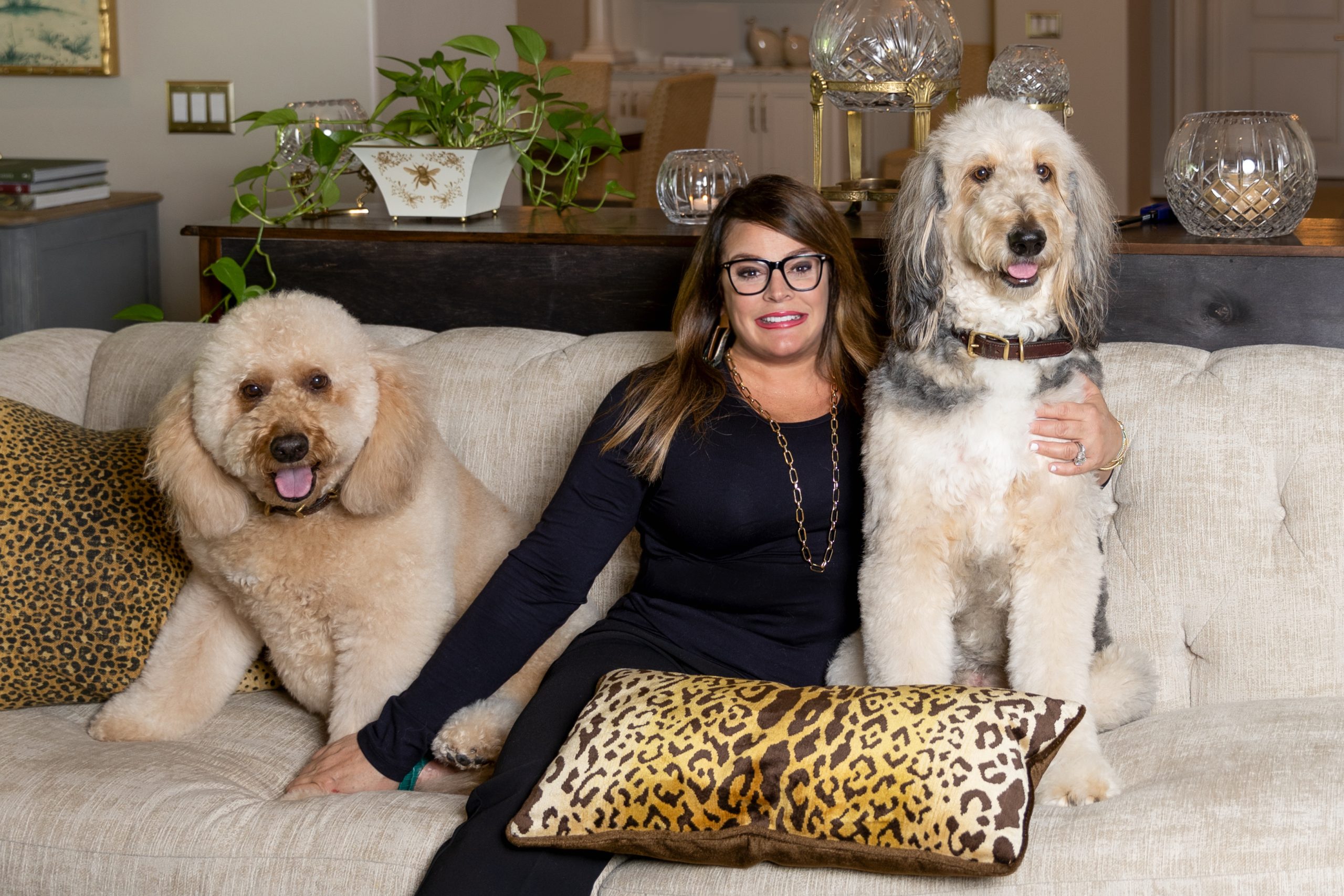 Photo by
Kenny Richard Photography
---
Kimberly Dydalewicz exemplifies what it means to put your heart and soul into a work and family. She started her career at Champions School of Real Estate upon graduating from Louisiana Tech University in August 1998 and through years of growth within Champions she was promoted to company President in 2019. The highlight of her career was having the "baton" passed from owner and founder, Rita Santamaria, and whom is also Kimberly's mother, to lead this very successful woman and family owned business.
Kimberly always knew she wanted to join the family business, which has grown to be the largest and most recognized real estate education provider in the nation.
"2023 is special year for us — as we celebrate Champions 40th anniversary," Kimberly says. "I'm extremely proud to work alongside my mother – she is my best friend, hero, confidant, and mentor. She's an example that you can own a business, have a career, and raise children."
In her role, Kimberly and her family have moved to every major city across the state to open and launch new campus locations. Among the multitude of hats Kimberly wears, she oversees the operational aspects of the company, which has grown to include 9 fully operating campuses in Texas, 125+ full-time employees and contract teachers, leads their statewide executive and management team of 30 members, acts as project manager for all new campus construction builds and renovations, and works closely with the graphics and marketing team.
"It speaks so much to our company culture to see many of our team members celebrating their 10, 20 and 30+ year anniversaries with Champions," she says. "I find it comforting to know that we have a thriving business that has created a place for our wonderful employees to work and grow within
the company."
To those parents who are on the fence as to whether they can juggle the demands of both a career and raising children, Kimberly has this to say: "Know that you can do both! Working has made me a better parent to my children and taught me a multitude of life skills."
If you are considering a career in Real Estate – GO FOR IT! I have witnessed thousands of our students walk thru the door of Champions and become an absolute success in their Real Estate Career and to BE THEIR OWN BOSS!
If you are reading this article and a customer of Champions – thank you for giving us the opportunity to help you along your Real Estate career journey. Without you we would not be the Texas leader in Real Estate education.
When she's not working, Kimberly is busy making memories with her husband, Kevin, two sons, Kaden and Knox, and their doodles, Yeti and Wrigley. Kimberly also enjoys finding time to explore her personal love of interior decorating and travel.
Learn more about the mother-daughter duo leading Champions School of Real Estate by visiting ChampionsSchool.com. WHAT ARE YOU WAITING FOR?! Visit us online at www.championsschool.com, send me an email: [email protected] and be sure to register for our CAREER FAIR on May 12th at all Champions Campuses.
---
CONTACT
3721 Mapleshade Lane
Plano, Texas 75075
(972) 867-4100
ChampionsSchool.com
6324 Waverly Way, Suite 100
Fort Worth, Texas 76116
(214) 687-0000
ChampionsSchool.com