How a family turned grief into grace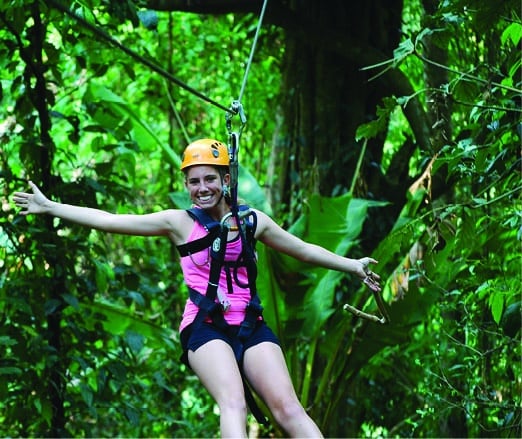 Kasey Waychoff lived a charmed life. She was smart and athletic, a loving sister and daughter, and had more friends than she could count. Along with her parents, Shelby and Tracy Waychoff, and brother, Wesley, Kasey had lived in Singapore for two years and traveled the world—visiting five continents by the age of 16 and seeing sites in Australia, South Africa, Cambodia, Indonesia, Malaysia, Thailand, South Korea, and Hong Kong.
So when the Flower Mound teen was invited to an Alabama beach for spring break with her Oklahoma State University classmates in March 2014, of course Kasey went. Tragically though, while walking hand-in-hand with her sorority sisters, Kasey was struck and killed by a drunk driver when his truck swerved off the road.
Over the weeks following her death, as her family began the agonizing process of going through Kasey's belongings, her mother discovered Kasey's bucket list on her laptop. "It was one of those 'Oh, wow!' kind of moments," Tracy said. "Kasey had always talked about things she wanted to do, but we didn't know she had written them down." And there were surprises on there as well, like number 20: Go to a drive-in movie. "I had no idea she had never been to one," Tracy added.
Kasey's bucket list included 33 things she wanted to accomplish or experience—be in a flash mob, have Ryan Gosling serenade me, spend New Year's in Times Square, get a matching tattoo with my best friend—and the Waychoffs shared the list with Kasey's friends. Later, Kasey's boyfriend, Christian, told the Waychoffs that some items on the list had already been accomplished by the two of them together—swim in an infinity pool, visit the Santa Monica Pier, and watch the sunrise at the beach.
Over the next year, the Waychoffs would receive emails, photos, and texts from Kasey's friends as one-by-one they set out to complete items on her bucket list. Kasey's friend Chandler had a birthday party in Las Vegas (and kept a picture of Kasey with her). Her friend Zach moved to California. Family friends Beau and Adele sent a message in a bottle afloat, with Kasey's photo inside. And Wes and several friends got tattoos with Kasey's initials inscribed in them.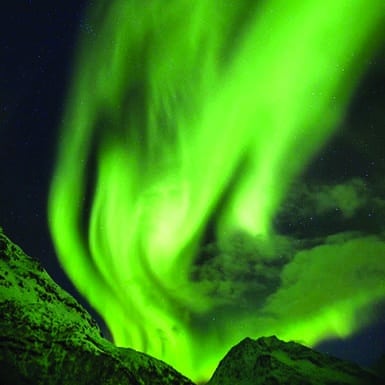 Her family completed Kasey's biggest goal—to see the Northern Lights. In December 2014, her parents, brother Wes, and friend Ryan rode dogsleds in Norway to see the famous phenomenon. "Kasey always talked about wanting to go," says Tracy, "so that was a big priority for us." And Tracy, along with her sorority sisters, stepped up and completed number 14: Throw a dart at a map and travel to wherever it lands. "I was aiming for Hawaii," Tracy admits, "but hit Omaha, Nebraska. I'm not trying that one again."
Even members of the district attorney's office who represented Kasey in the trial following the arrest of the drunk driver got involved. They completed number 18 on her list: Make a pool in the bed of a pickup truck, and sent a photo to Kasey's family.
In August, Kasey's family plans to cross an item off Wes' bucket list and travel to the Olympics in Brazil, visiting their sixth continent and seeing Christ the Redeemer statue in Kasey's honor. And maybe one day they'll visit Antarctica and do the Polar Bear Plunge, number 10 on Kasey's list—even though her friend Kat completed that challenge in February.
But some items on Kasey's bucket list will never be crossed off. She planned to study abroad (number 16) and had been accepted to Fudan University in Shanghai, China, for her spring 2015 semester—what would have been her junior year as an international business major. Kasey wanted to legally change her middle name to Belle, and her parents honored her request on her grave marker. She had also wanted to have a daughter one day, an item particularly hard for her parents to talk about.
But Kasey was always a "pay it forward" person, and so her parents decided this past Christmas to encourage others to make their own bucket lists. Tracy bought dozens of galvanized cans and tucked small tablets inside them, writing 'Bucket List' in white on the black labels. She sent them to Kasey's friends and family members and included a message: We will take Kasey's spirit along with us as we set out to enjoy our own bucket list adventures, and we hope you will do the same. Remember, the world is your playground!
"It was cool to see everyone complete items on Kasey's list, but we wanted people to create their own and make their own memories," Tracy says. Wes continues to check items off his own list, and Shelby has a few on his—catch a fish bigger than himself and go dove hunting in Chile. For Tracy, there's only one item remaining on her list, which happened to be number 24 on her daughter's: Own a beach house. "I can just see myself there, my face toward the sun," Tracy says. And, no doubt, with memories of Kasey held close to her heart.
By Pamela Hammonds