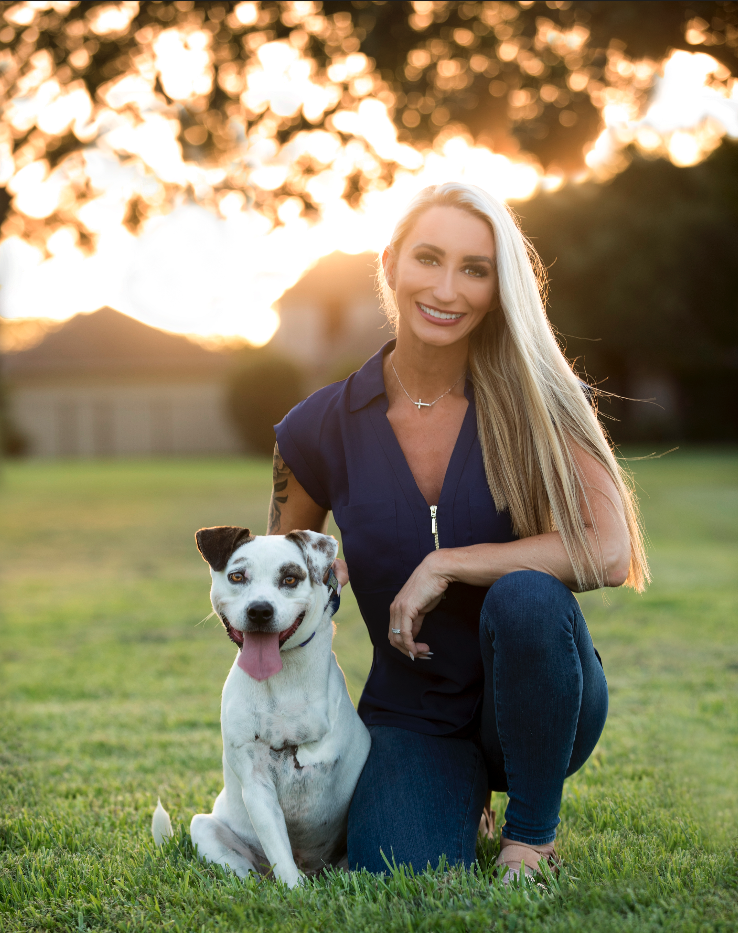 By Annette Brooks
---
Emergency veterinarians are a special breed of people (pun intended), but Dr. Jennifer Hennessey Donaldson takes it to the next level. She and her highly skilled team at Animal ER of Northwest Houston have again been voted Best Emergency Veterinarian in Cy-Fair, garnering another Living Magazine Readers' Choice award. And there's more cause for celebration. Animal ER of Northwest Houston just won the Houston Chronicle's 2022 Best of the Best Veterinarian in Houston award.
Dr. Hennessey and her skilled team provide comprehensive services for saving pets' lives, repairing injuries, treating trauma and disease, and enhancing their quality of life and longevity. We could write pages about the many reasons pets and their owners love Animal ER of Northwest Houston and Wonder Pet Rehab & Recovery, but the pet parents of Sampson and Aimee say it best.
Sampson, the Great Dane's Story
Ann and Ronald, Sampsons' pet parents, were referred to Dr. Hennessey by his regular vet after he started to walk differently, likely due to a degenerative cervical spine disease often seen in large and giant dog breeds. Ann and Ronald followed through, and what a blessing it turned out to be.
Dr. Hennessey, a certified canine rehabilitation therapist and certified veterinary acupuncture therapist, thoroughly evaluated Sampson and recommended physical therapy at Wonder Pet Rehab & Recovery. He visited Wonder Pet twice weekly for aqua therapy, deep massage, and heat wraps to jump-start the health benefits.
"We were thrilled with his results," Ann says. "Sampson was walking without trouble, so he started going once a week, and everything went smoothly."
Ann and Ronald are impressed with Dr. Hennessey and her team. "Dr. Hennessey is knowledgeable and personable, and everyone in the office is so gentle, caring, and sensitive with Sampson, providing customized care tailored to his needs. We also appreciate how well they keep us informed, giving us detailed feedback and instructions so we can help maintain Sampson's results at home."
Dr. Hennessey also solved a health mystery about Sampson. "He would pass out a couple of times a year, and it eluded diagnosis. When it occurred during a physical therapy session, they rushed Sampson next door to the emergency vet side of the practice and discovered he has an irregular heartbeat. Thanks to their diagnosis, he's on medication and sees a cardiologist. And now we know what's going on with his heart, they always ensure there's a vet on-site when Sampson goes to Wonder Pet in case he has a
cardiac emergency."
Ann believes Dr. Hennessey and her team are the best of the best and would recommend them to any pet parent. If 10-year-old Sampson could talk, he would agree.
Aimee, the Mini Dachshund's Story
Michael and Melissa praise Dr. Hennessey and her team for helping their 14-year-old dachshund, Aimee, who was ailing, live more comfortably.
"Aimee had a back injury and surgery and had developed diabetes and pancreatitis. We took her to Animal ER of Northwest Houston during a pancreatitis attack," Michael shares. "They treated Aimee and us like family and kept her overnight. Afterward, she started seeing Dr. Hennessey for acupuncture therapy to ease her pain. We were completely amazed at how much it positively impacted her quality of life."
Michael and Melissa are also grateful for the remarkable level of service they received. "They called and checked up on Aimee regularly." Then, a few months ago, Aimee went to her regular vet for a routine tooth extraction. "We brought her home later and discovered she was still bleeding from the procedure. We took her to Animal ER of Northwest Houston and elected to put Aimee to sleep. They were so kind and comforting during this sad and difficult time. They knew and truly cared for Aimee — she was part of their family, too."
Supporting the Community
Dr. Hennessey, the owner and founder of Animal ER of Northwest Houston and Wonder Pet Rehab & Recovery, is fully invested in serving others. Her passion runs deep whether she's working at her award-winning practice, performing acupuncture therapy at Wonder Pet Rehab and Recovery, volunteering on the Iditarod veterinary team in Alaska, or working with the Harris County Animal Cruelty Task Force. She and her team also support Pet Pantry, recently participating in an event with the Houston Human Society providing free pet food and more to pet owners in need.
No Emergency is Too Big or Too Small.
Whether your pet needs emergency veterinary medicine or rehab and recovery services, Dr. Jennifer Hennessey and her team are here to help. You can schedule appointments directly, and referrals from other veterinarians are always welcomed.
Award-winning Animal ER of Northwest Houston Services Include:
Full-service Emergency Veterinary Practice

10 Full and Part-time Veterinarians, Skilled Support Staff

Emergency Care and Surgery, Critical Care

Digital Radiography

Teleradiology Interpretation

In-house Diagnostics and Laboratory (blood typing, testing, analysis)

Pain Management

Intensive Care Monitoring
Wonder Pet Rehab and Recovery
If your pet is recovering from trauma or surgery, Dr. Hennessey's Wonder Pet Rehab and Recovery — located next door to her veterinary practice — provides comprehensive treatment modalities and services, including:

Manual Physical Therapy

Pain and Arthritis Therapy

Laser Therapy

Hydrotherapy

Massage

Ultrasound Therapy

Platelet-rich Plasma (regenerative medicine)

Neubie Electrical Stimulation

Acupuncture Therapy

Cryotherapy

Mobility Care

Treadmill Fitness

Exercise and Wellness

Weight Management and Fitness Programs
Call and visit AnimalERNWH.com for more information and to read Dr. Hennessey's impressive bio.
---
Contact
27104 Highway 290 West, Suite 107
Cypress, Texas 77429
(281) 304-0039
AnimalERNWH.com