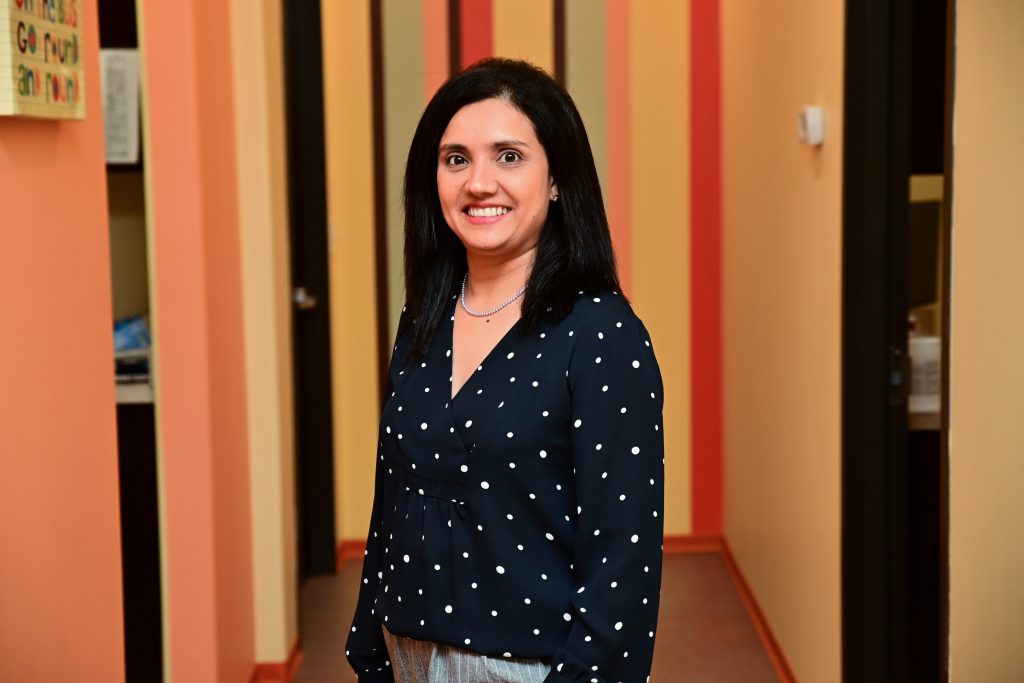 Photo by Karen McConaughey
---
When it comes to your child's dental health, it's never too early to instill good dental hygiene habits to ensure their primary and adult teeth will be healthy, strong, decay-free—and beautiful. Dr. Shilpa Chandiwal and her team at Healthy Teeth Pediatric Dentistry want to be your partners on that journey. That begins with education for you and your child. Dr. Shilpa believes in taking her time to really get to know each young patient and help them see that a trip to the dentist can be fun. It's no wonder she was chosen Best Pediatric Dentist by Living Magazine readers.
Dr. Shilpa recommends starting dental visits at age one or when the first teeth appear. She counsels with parents about things such as teething pain, pacifier use, and establishing a good bedtime routine. Because your child's dental health is important to their lifetime, overall health, she spends time educating kids and parents about proper brushing and flossing techniques, the importance of cleanings and check-ups, how to choose a tooth-friendly diet, and even what type of toothbrush to use.
She continues that relationship as your child grows and her gentle bedside manner makes going to the dentist a breeze. When issues do appear, Dr. Shilpa provides nitrous oxide, conscious sedation, IV sedation and Hospital Dentistry as well as more accurate, more comfortable digital X-rays and Pain free laser dentistry. For everything from routine dental check ups to orthodontics, frenectomy, and white aesthetic crowns, Healthy Teeth Pediatric Dentistry wants to help your child build a lifetime of beautiful smiles.