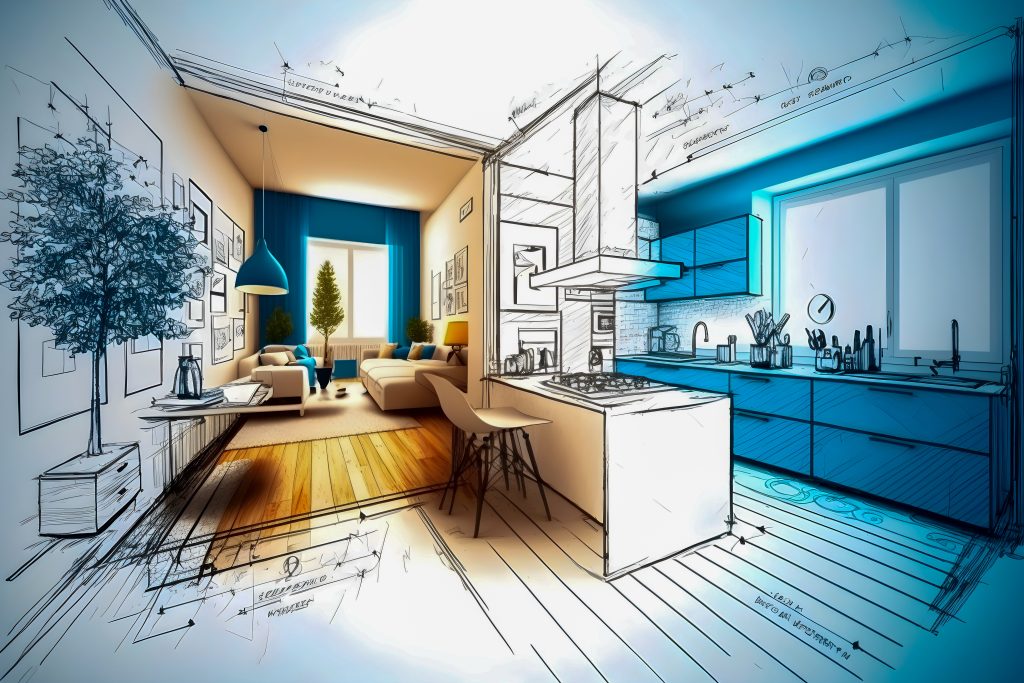 By
Cheryl Alexander
---
Are you and your spouse tired of sharing the bathroom in shifts? Has your family gained a new member? Do the kids need their own rooms? Does your kitchen feel tiny and cramped? Is it finally time for the home office you have talked about since you moved in? The list could go on, but one thing is sure — you are ready for more space, and the time is now. Here is a list that will help get the ball rolling in the right direction.
First, decide on your budget. Unless money is not an issue, you will likely end up making some cuts to your ideal vision, so enter into this process with that in mind. The average cost for an addition is between $40,000 and $50,000. This aggregate national number does not take into account size, scope, the slope of land, or geography. An extensive project could cost more than double this figure. If your addition is small and relatively simple, it may be less.
Once you have decided how much money you will need or can spend, you'll need to determine your exact property lines to develop a plot plan, including your home, landscaping, and the location of the utilities. Then check local codes regarding restrictions about how close you can build to your neighbor.
Next, take a close look at your existing structure and floor plan. At this point, you'll likely need help from a residential designer or architect to come up with an addition that will be not only economical but also attractive, useful, and fit with your current home style. As well as interior design, think about how the expansion will architecturally affect the exterior of your home.
Before work begins, make a list detailing the materials and the scope of the work to be done. Regarding materials (such as flooring, hardware, lighting, etc.), include first, second, and third options. Your first choice may turn out to put you over budget. A backup plan from the onset will ensure you do not lose time once your build-out begins. Determine at this stage what you can and cannot live without, where you can compromise, and where you can save money.
Finally, hire professionals. The number and type of people you will need will depend on the scale and scope of your project. Even if you plan a relatively small addition, you will need a designer or draftsperson to prepare one or more working drawings to apply for a building permit, freehand sketches or rough diagrams will not suffice. For large projects, you will likely need an architect to design an efficient layout and merge the addition's design with your existing home. And do not forget to budget for the cost of the architect.
After your blueprints are complete, you will get bids from contractors. If you have plans for your home addition available for contractors to bid from, you will get a better sense of the cost because they will all be bidding from the same information.
Another option is to hire a design-build firm. They provide a complete package of services, including design consultation, construction drawings, and project management.
Though the idea of expanding your home can be daunting, when broken down into a few steps like these, an addition can be a relatively simple and extremely rewarding way to improve your home and lifestyle.