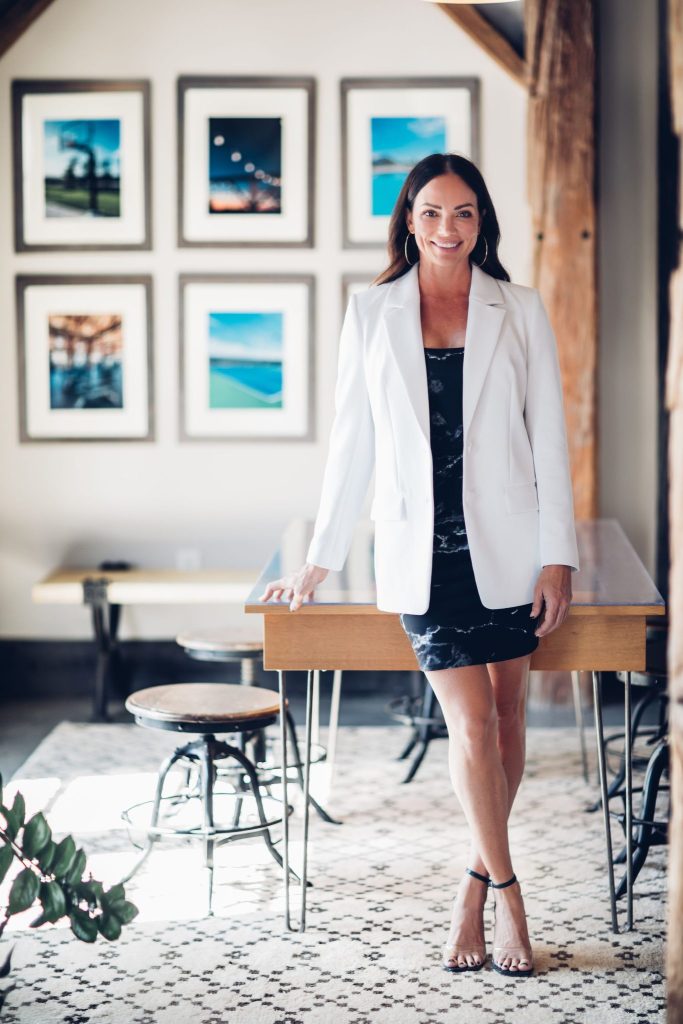 Photo by Britt Elizabeth
---
Amy Collins' first job was at a day spa in Louisiana, and it left an indelible mark on her. She was only 18 years old, and when her boss suggested she spend $300 on medical-grade skincare, it might as well have been $3,000. However, when Amy's boss advanced her the products and allowed her to pay them off over time, she realized the importance of quality skincare. Amy has made it her mission to make that same level of skincare available to everyone, regardless of age, skin type, or skin color, since that time 26 years ago. Her first investment in her new Frisco med spa was a Picosure laser, which allows her to treat patients of all ethnicities. Being able to treat all skin types was very important to esmé's brand.
The driving force behind esmé, the medspa, is excellent customer service. Their goal is for each client to feel as if they are the only one. Amy spends her days walking the halls getting to know her clients, hearing about their children's football games or cheerleading competitions, the loss of their pets, that trip they've been saving for, and more. Transparency is important to Amy. In fact, she maintains an open-door policy to her storage room. Any client can request to see the storage room and its products any time this allows them to see what we say we are using, is what's being used.
"I want to be the Chick-fil-a of med spas, providing next-level, unprecedented service to my industry," she says. "I want everyone to feel heard and seen. In an industry known for high turnover, I want to be the steadying force that clients want to return to again and again. But I also want to foster a work environment that encourages long-term dedication from my providers."
– Amy Collins
Amy sees the med spa industry as more than just puffy cheeks and overfilled lips. "It's about enhancing the natural, reversing acne scarring on patients who have had them since high school. It's about removing port scarring from patients who don't want to be reminded of the cancer that nearly killed them. It's about treating patches, spots, surgical scarring, melasma and so much more. For the clients that do not believe in enhancing with filler we offer collagen building treatments by using Sculptra & Morpheus8! Amy stated. "esmé is an acronym for 'enhancing skin with medical esthetics'. We are not about change, but to enhance."
Amy places a high value on client education and when you meet Amy she will always tell you about her favorite treatment, the Gold Standard of them all Morpheus8 which she refers to as "the aging backwards treatment" "That is the only way we can improve our clients' lifestyles and confidence," she explained. "The esmé brand is built on listening first and treating second. Honesty, dedication, humility, teamwork, customer service, and results driven are our core values." More information can be found at esmemedspa.com.
Services
Custom facials

Microneedling

Morpheus8 face & body

Laser hair removal

Botox

Filler

Sculptra

PRP hair restoration

Chemical peels

Body contouring

Melasma treatments

Pigmentation concerns and so much more!
---
CONTACT
6363 Dallas Parkway, Suite 101
Frisco, Texas 75034
(469) 457-4855 | EsmeMedSpa.com