Digital detox getaways near and far
By Annette Brooks
After tracking what I did with the number of hours I spent connected and online for a single week, I found myself shocked at just how much time I'd been wasting on well, nothing much at all. So I promised myself I'd explore the world around me and connect with nature, friends, and family instead of spending so much time behind a computer screen or hunkered over my smart phone. I tried it on while vacationing on a tropical island last year and was pleased to discover my stress level went from full throttle to almost zero. It felt like I had reset my soul—which led me to search for more getaways that I thought might encourage me to unplug. After comparing options, I settled on three destinations, each with its own unique allure.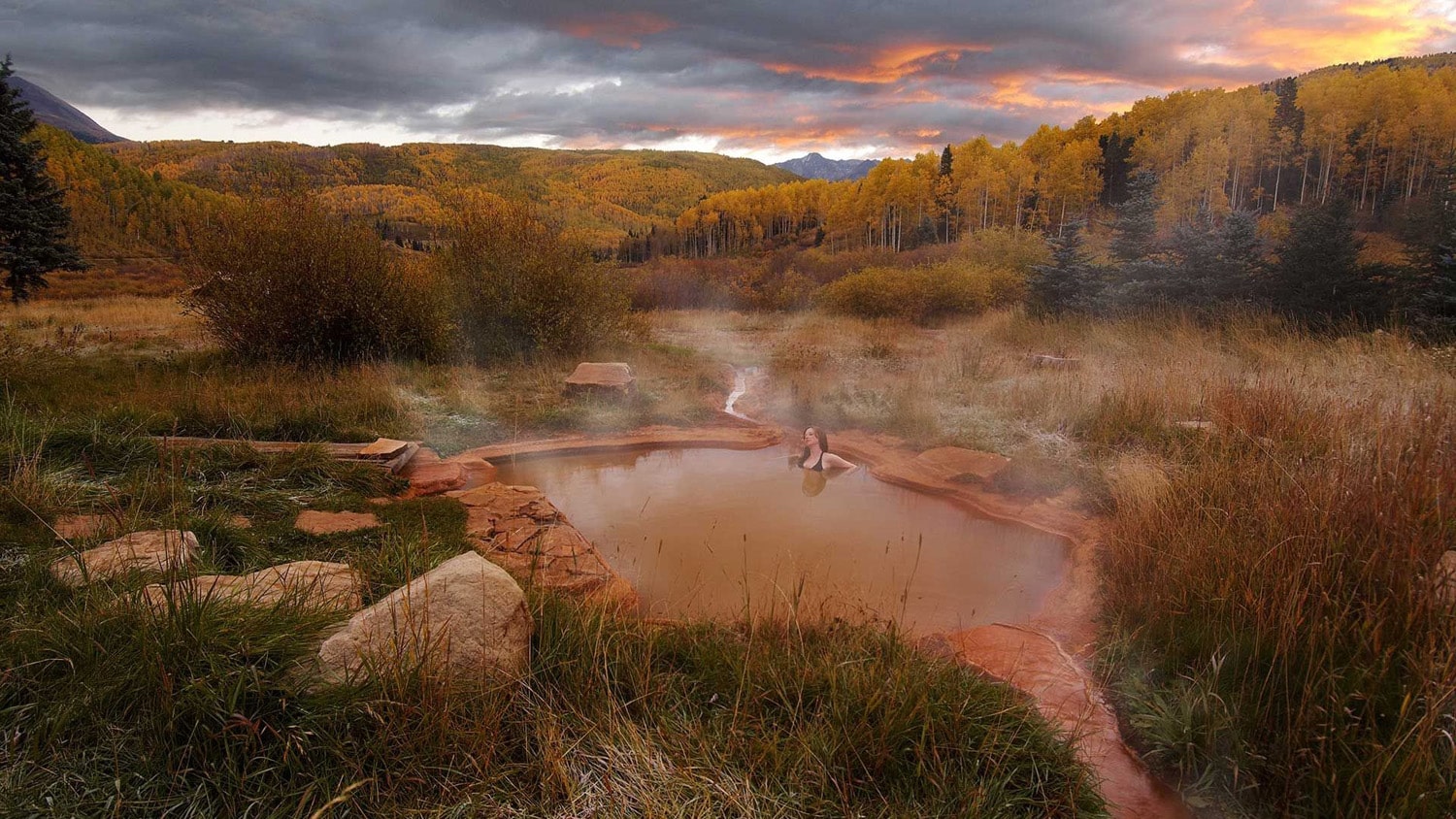 The Colorado Ghost Town
How could a ghost town be a great vacation destination? As it turns out, this once-forgotten 1800s mining town has been reborn as a rustic luxury resort called Dunton Hot Springs. As soon as I set eyes on the carefully renovated, hand-hewn log cabins nestled together in an alpine valley, tastefully decorated and featuring modern amenities, I felt a sense of peaceful community and blissful serenity wash over me.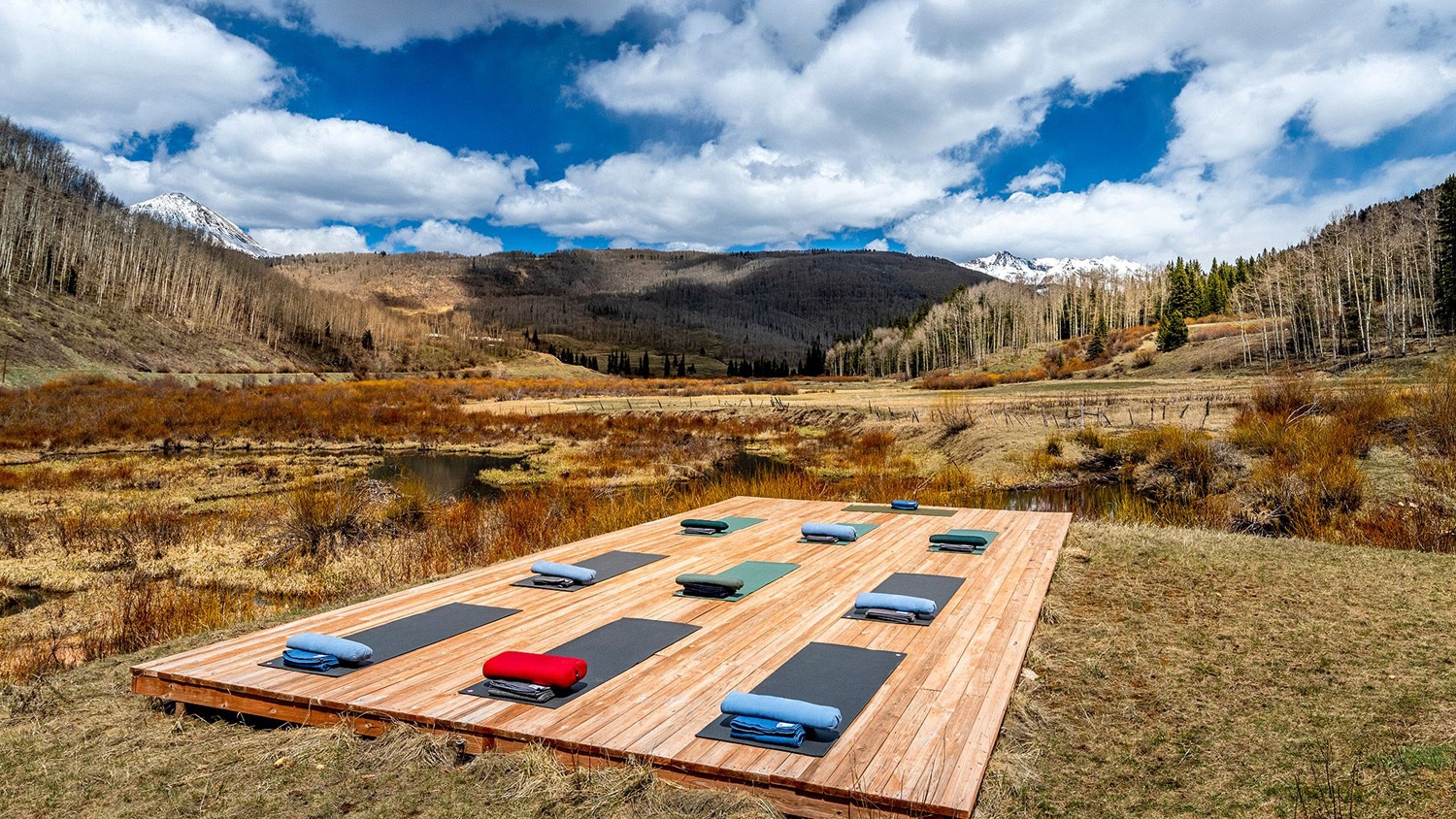 The resort, a Relais & Chateau property, offers rustic charm effortlessly blended with creature comforts and outdoorsy options. Located just across the mountain from Telluride, the community rests on 200 acres but owns 1,600 surrounding acres which guests can enjoy. During the day, you can participate in extra activities such as horseback riding, hiking, mountain biking, rock climbing, and fly fishing. In the winter, enjoy snow shoeing, cross country skiing, and sleigh rides.
The price includes the room, three freshly prepared hot meals, and a daily cocktail hour with hors d'oeuvres. The community boasts a saloon, dance hall, library, and chapel, as well as a restored 19th century bath house and two more geothermal pools. Slow down and restore your body with a natural treatment and massage at their spa or refresh your spirit with an hour-long yoga or meditation session. At the end of the day, the three-course dinner with sommelier-paired wines is a wonderful way to unwind before heading back to your cabin.


A Peruvian Seaside Village
Searching for a laid-back beach getaway without throngs of tourists, I found what I was looking for in the small seaside village of Máncora. Located on Peru's northern Pacific coast, this strip of sandy beaches lies between a craggy desert and the open ocean. Accessible from Lima, Peru—getting there from Lima is an adventure in itself—Máncora's year-round sunshine and waves make it a great spot to escape from it all.
Máncora is about simple pleasures—sun and sand, warm water and waves, food and drink. It's the kind of place where, after soaking up some sun and being lulled by the surf, you can shake off your sandals and head downtown to the strip of open air restaurants and bars to eat ocean-fresh fish and seafood to your heart's content before waking up your palate with Pisco Sour—a foamy Peruvian cocktail made from pisco (brandy), lime juice, simple syrup, and egg white. It's prepared in a chilled cocktail shaker and topped with a dash of bitters. Try it. Seriously. You'll be hooked.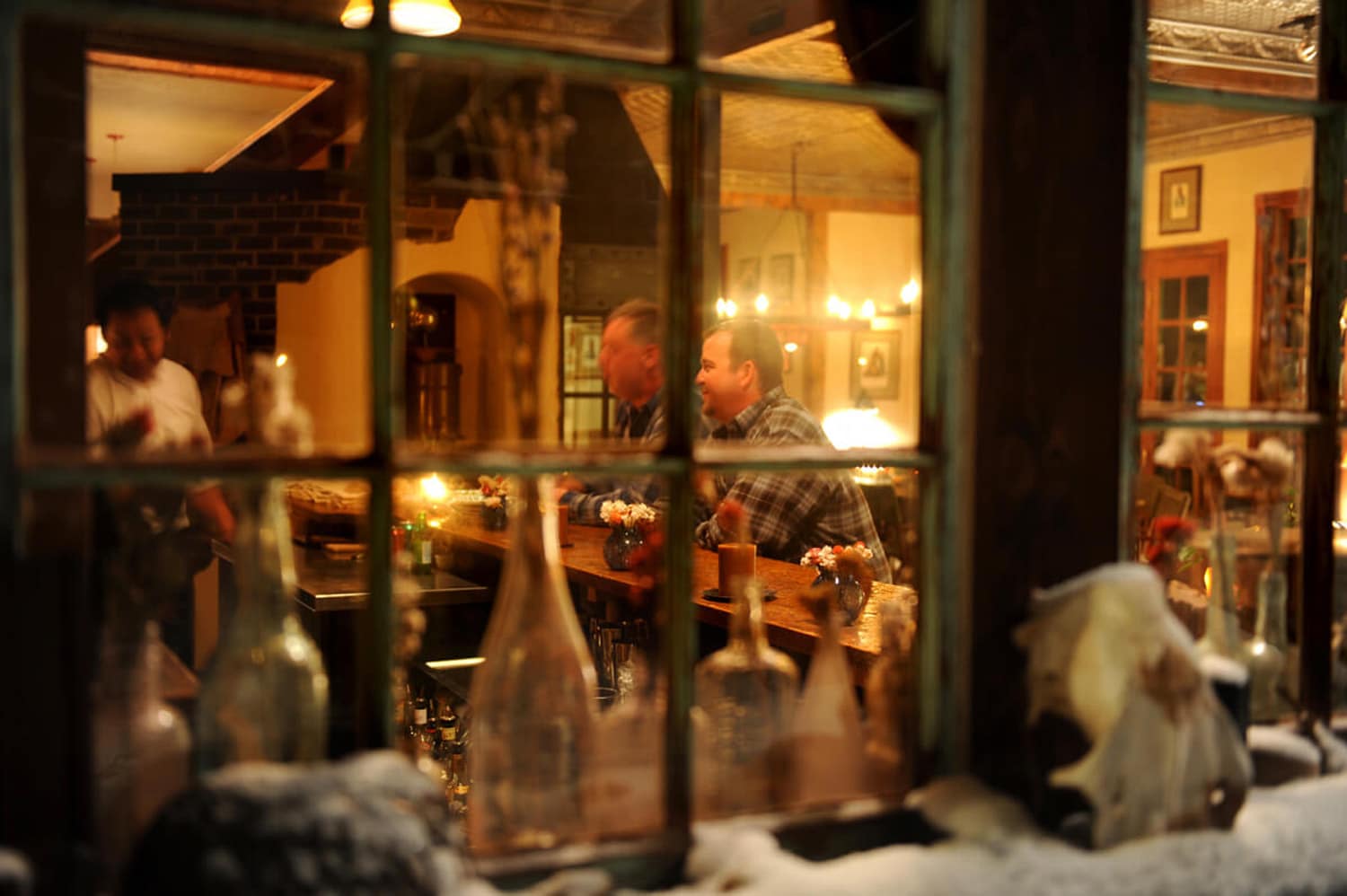 Lodging ranges from upscale to basic. I stayed at Arennas Máncora, perched on the ocean just outside of town. Peaceful and quiet, it offers a tranquil, modern style and a beautiful private beach. With a day spa, a restaurant serving Peruvian inspired dishes, and a bar pouring to-die-for passionfruit mojitos, it's easy to spend time just kicking back at the hotel. Your only decisions will be whether to experience a ceviche class taught by their executive chef, lounge by a lovely palm-shaded pool, relax with a spa treatment, or take a romantic walk along the beach at sunset.
Off the Grid in Belize
An adventurer at heart, I couldn't resist Ian Anderson's Cave Branch Adventure Company and Jungle Lodge. With tree house suites available and situated in the heart of Belize in a pristine rainforest, the Lodge offers luxury accommodations furnished with locally sourced marble and hardwood furniture, "elegantly integrated into the surrounding nature." My tree house room was as incredible as I imaged it would be, replete with stunning natural views and jungle sounds, including those of nearby howler monkeys. I enjoyed the modern comforts of air conditioning and hot and cold running water up in my awesome tree house.
Although Caves Branch Adventure Company and Jungle Lodge specializes in fun and exciting adventure expeditions, which do they warn are strenuous, guests are always catered to. Relax in the pool and hot tub and enjoy cheese tastings held in the botanical gardens. A soothing aromatherapy massage after cave tubing is a must!
Four Tips for Unplugging on Vacation
Tell friends, family, and neighbors that you will have limited connectivity and will only be checking in periodically. Give them your hotel information to contact you only in the event of an emergency.
Set specific times and time limits to check messages, and turn off all push notifications.
Plan your trip in advance and notify coworkers as early as possible. Establish a chain of command in your absence.
Leave your phone in your room, or at least turn off data and voice capabilities if you want to use your phone to take pictures.