By Pamela Hammonds
Once the Christmas decorations have been exiled to the attic, your living areas might look a little uninspired. It's hard to compete with garland and tinsel, but instead of adding more to your décor, consider January the ideal time to scale back. Embrace an unfussy, minimalist approach to decorating your home and perhaps your daily life will respond with equal restrained orderliness.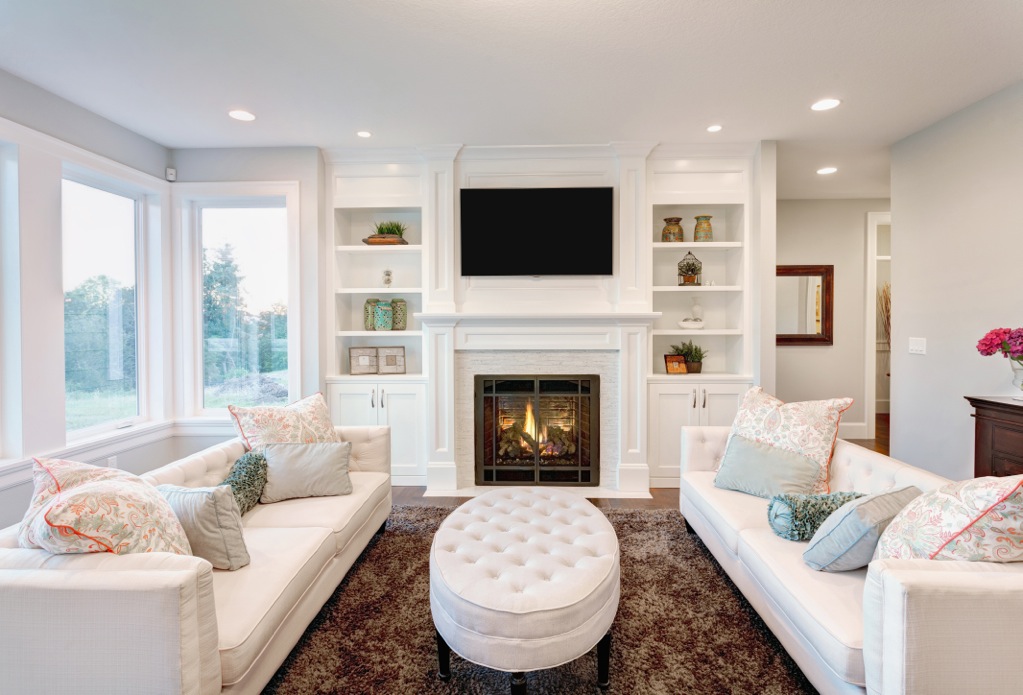 Start Fresh
A neutral palette provides the perfect canvas for creating a home that's uniquely you. Before you bristle at the notion of white feeling too stark or envision yourself constantly armed with cleaning supplies, trying to stay one step ahead of the dirt left behind by kids and pets, you have to appreciate the innumerable shades of white and her close cousins. From cool pale grays to warm buttery creams, white plays nice with every accent color you place in its path. And today's paint comes in durable options, so keeping walls clean is an easy task, particularly if you choose a high quality product in a sheen such as egg shell or satin for walls; gloss or semi-gloss for trim.
Some favorite neutrals used by HGTV decorators include:

Joana Gaines of Fixer Upper: "Oyster Pearl" by Clark+Kensington and "Mindful Gray" and "Silver Strand" by Sherwin Williams.
Sarah Richardson of Sarah's Cottage and Sarah 101: "Pickling White" wood finish by Benjamin Moore.
Candace Olson of Devine Design: "Lacey Pearl" and "Cloud White" by Benjamin Moore.
HGTV 2014 Dream Home: "Snowbound" and "White Duck" by Sherwin Williams.
HGTV 2014 Smart Home: "Shoji White" and "Amazing Gray" by Sherwin Williams.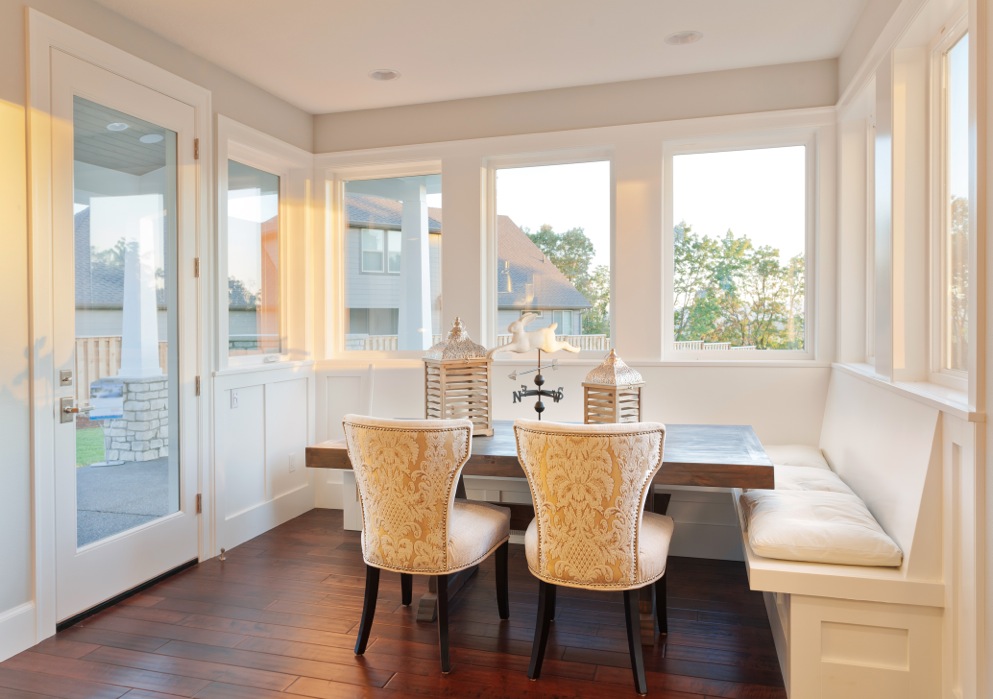 Less Is Best
You don't have to purge your home of the things you love to achieve an austere interior, but you do have to avoid the crutch of collecting tchotchkes. Paring down your home's accessories to display only items of significance lets heirlooms and treasures take center stage. Vases and pottery in vivid hues stand out in a room devoid of clutter. Mirrors reflect even more light, and artwork becomes a focal point.
Keeping windows free from fussy treatments allows natural light to flood the room. If privacy is a concern, retractable blinds or window film can allow you to retain the openness of unadorned views. For lighting fixtures, recessed lights won't detract from the room's clean lines while near-to-ceiling mounted options in the same color family as the ceiling lend a sophisticated aura.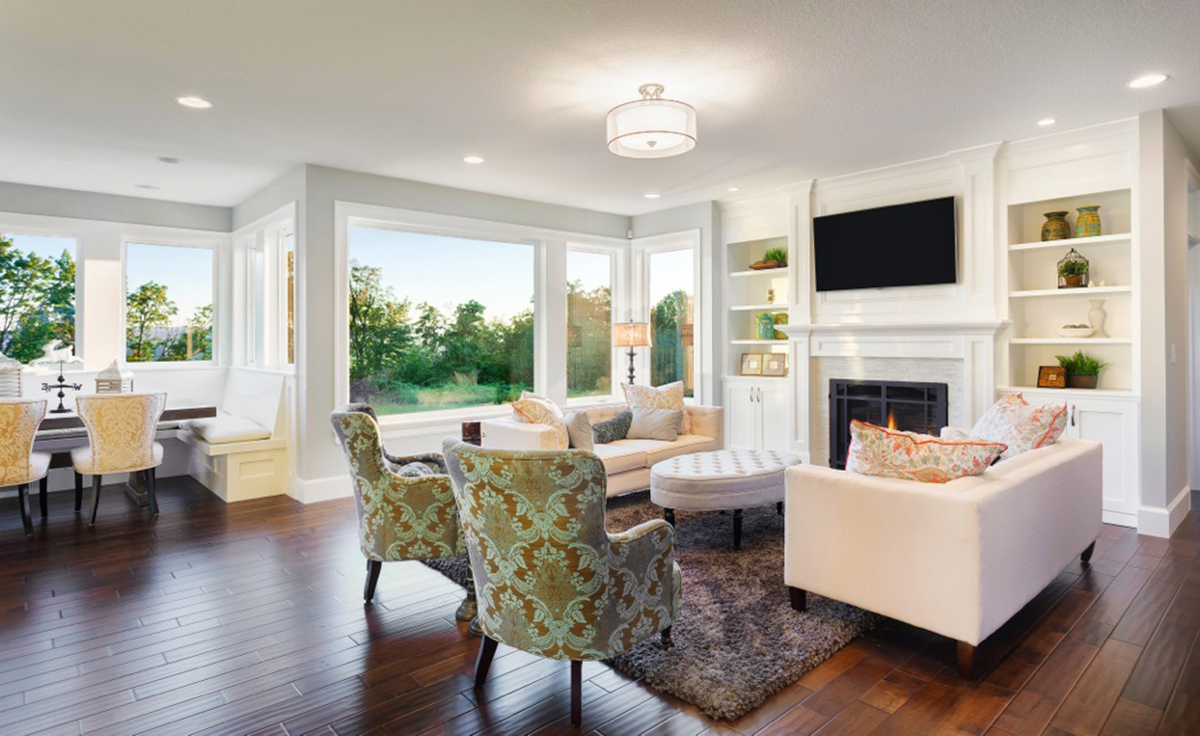 The same approach can also be applied to furniture. Functional pieces covered in easy-to-wash slipcovers provide the perfect perch for pillows awash with color and trimmed with bold piping. Keeping key pieces neutral gives you the flexibility to exchange cushions with the changing seasons. Spring and summer calls for blues, greens and corals while fall and winter demand deeper hues. When choosing fabrics to accent a neutral palette, look for varying degrees of texture—team wovens in cotton and silk with slubby linens and rich velvets.
A clean color palette feels more cohesive when rooms are arranged symmetrically. Paired sofas, matching wingback chairs, mirror-image bookcases and cabinets lend a harmonious vibe to the simple elegance of modest living.
So this year, discover the joy in living more simply. Start fresh with a neutral backdrop and you'll find the result anything but ordinary.