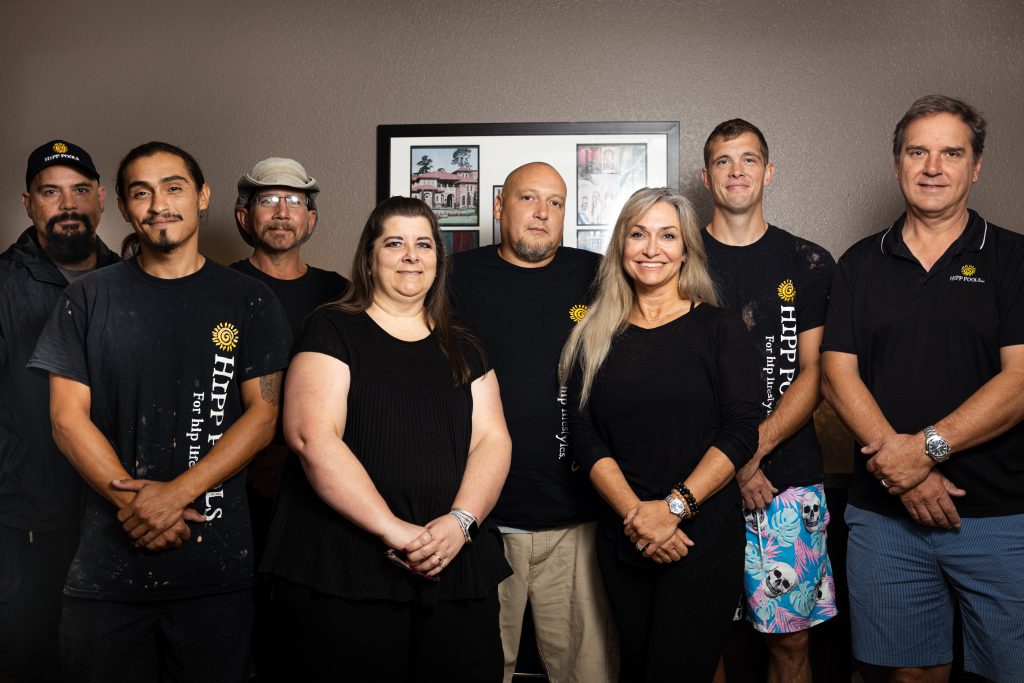 By Stephen Hunt | Photo by Nathan Colbert Photography, Inc
---
In October 2022, Hipp Pools celebrated its 19th anniversary of delivering high-quality custom pool design, construction, service, and maintenance in The Woodlands, where the Hipps proudly live, work, and own property. However, Michael Hipp isn't surprised to see the business, which he co-owns with wife Stacy, achieve such longevity. "That was (always) the goal," Michael said.
Thanks to construction experience gained in his younger years and a tech industry background (systems engineer) in Silicon Valley, Hipp already possessed a solid foundation. He then learned the business from a lifelong friend who at the time had been building pools for 13 years. "He said you teach me the technology and I'll teach you the pool industry," Hipp said.
His tech background also made taking pool design from hand-drawn sketches to using Computer Assisted Drafting (CAD) and 3-D design programs an easy leap.
"We started building pools and quickly figured out the support from an outside service company was not great," Hipp said. "So, we opened our own service company, which is now award-winning. We stand behind every bit of our work."
So, how has the pool business changed most? "It started off mainly pools and spas. Now, it's changed into the whole backyard with patio covers, kitchens, pergolas, chimneys, fire pits," Hipp said. "It's exciting to see what all we can add to these backyards. What people are putting into their backyards is on a much grander scale than what it used to be."