The Hill Country House


Wimberley, Texas
A Hill Country prototype for a persistent, self-sustaining sanctuary
Design & Architecture by Miró Rivera Architects
Images by Paul Finkel/Piston Design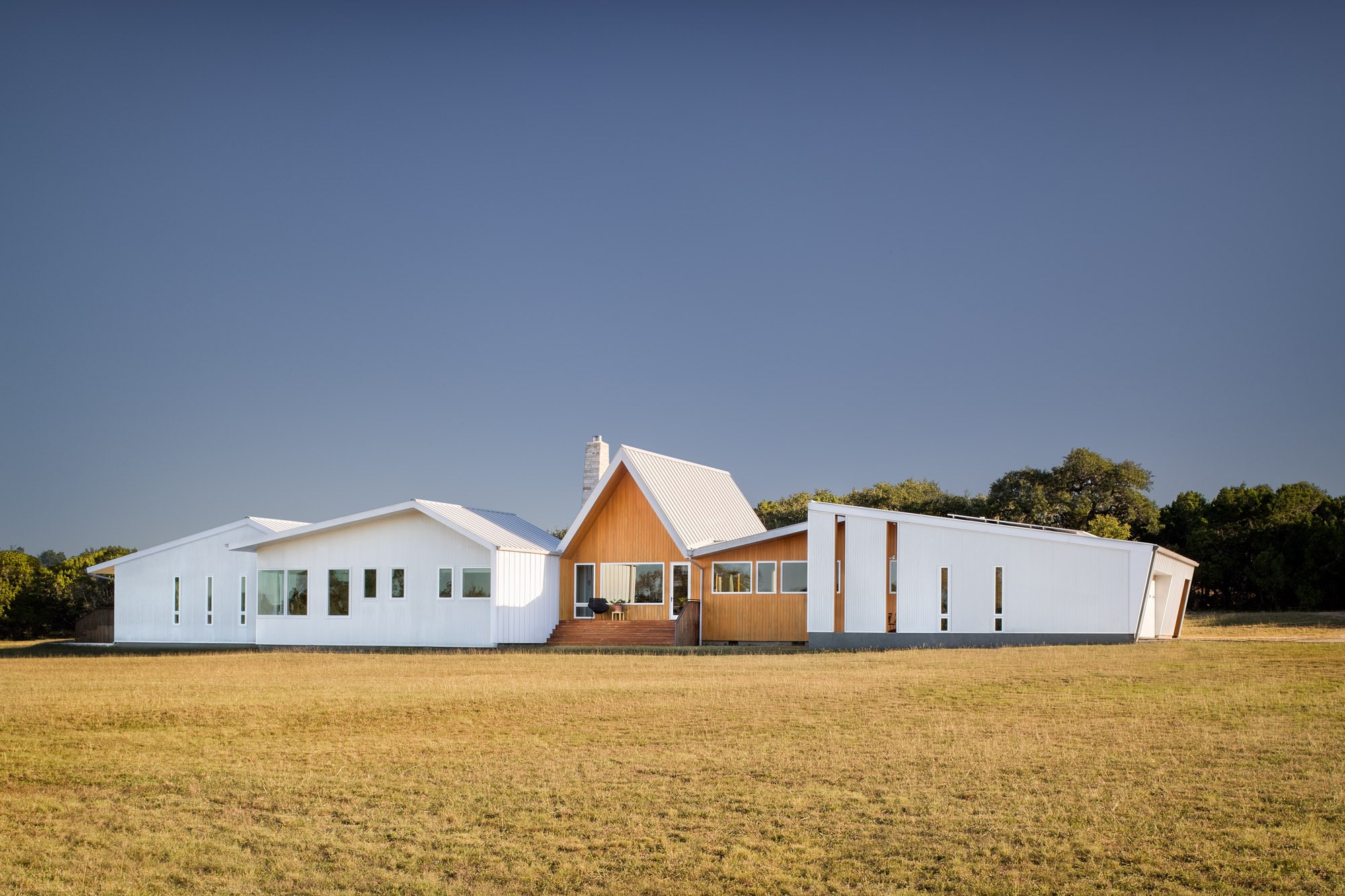 Fitting In
A solar array provides 80 percent of the home's annual energy usage, while mechanical heating and cooling is driven by a 5-ton geothermal loop field consisting of six 250-foot-deep wells. All annual water needs (200 gallons per day) are met by a 30,000 gallon rainwater collection and filtration system.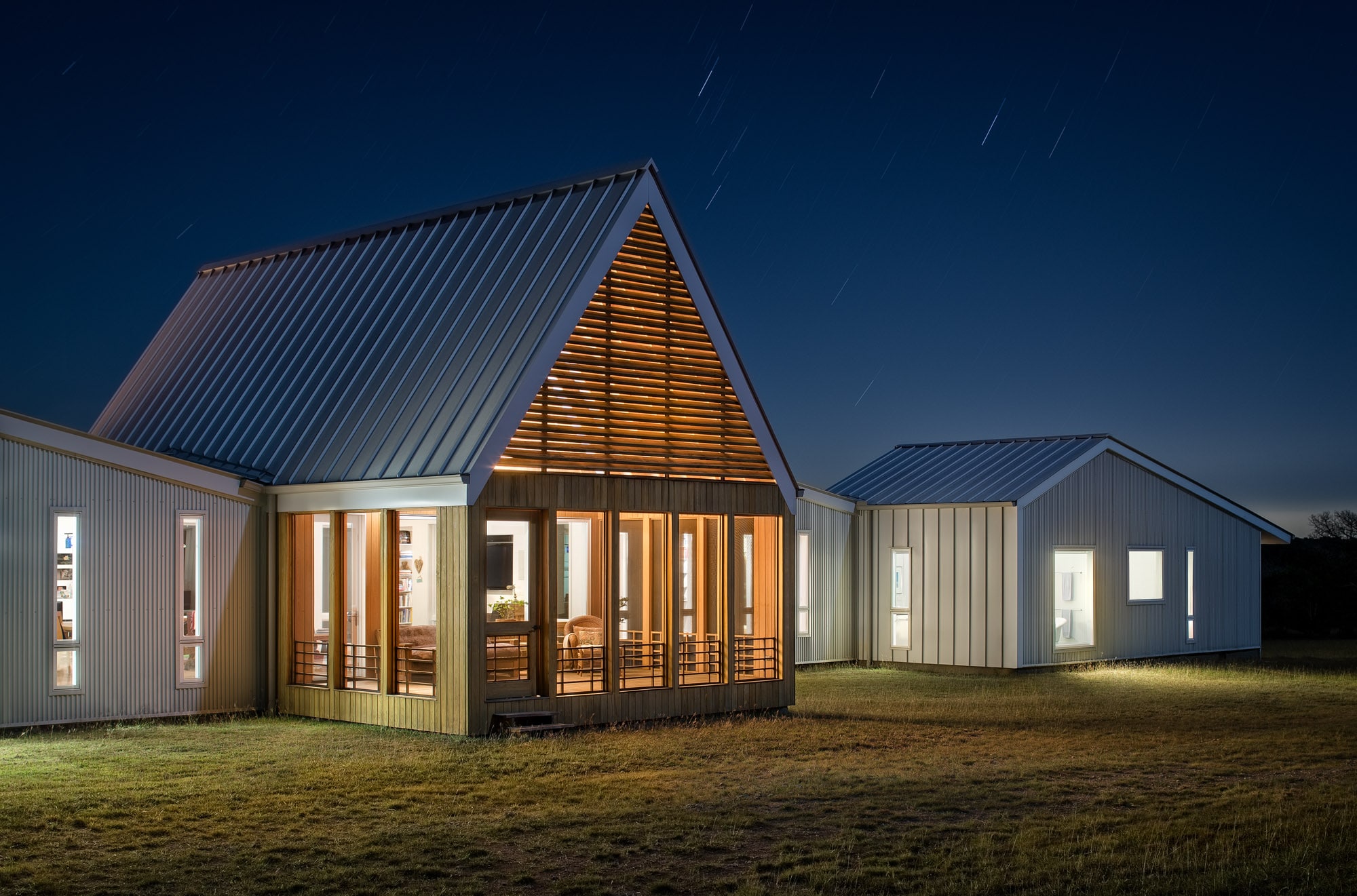 Responsible Residence
Conceived as a prototype for a sustainable rural community, this unique home on a sweeping meadow serves as a beacon to show what could be: a self-sustaining, modern farmhouse executed on a modest budget and independent of municipal water and energy.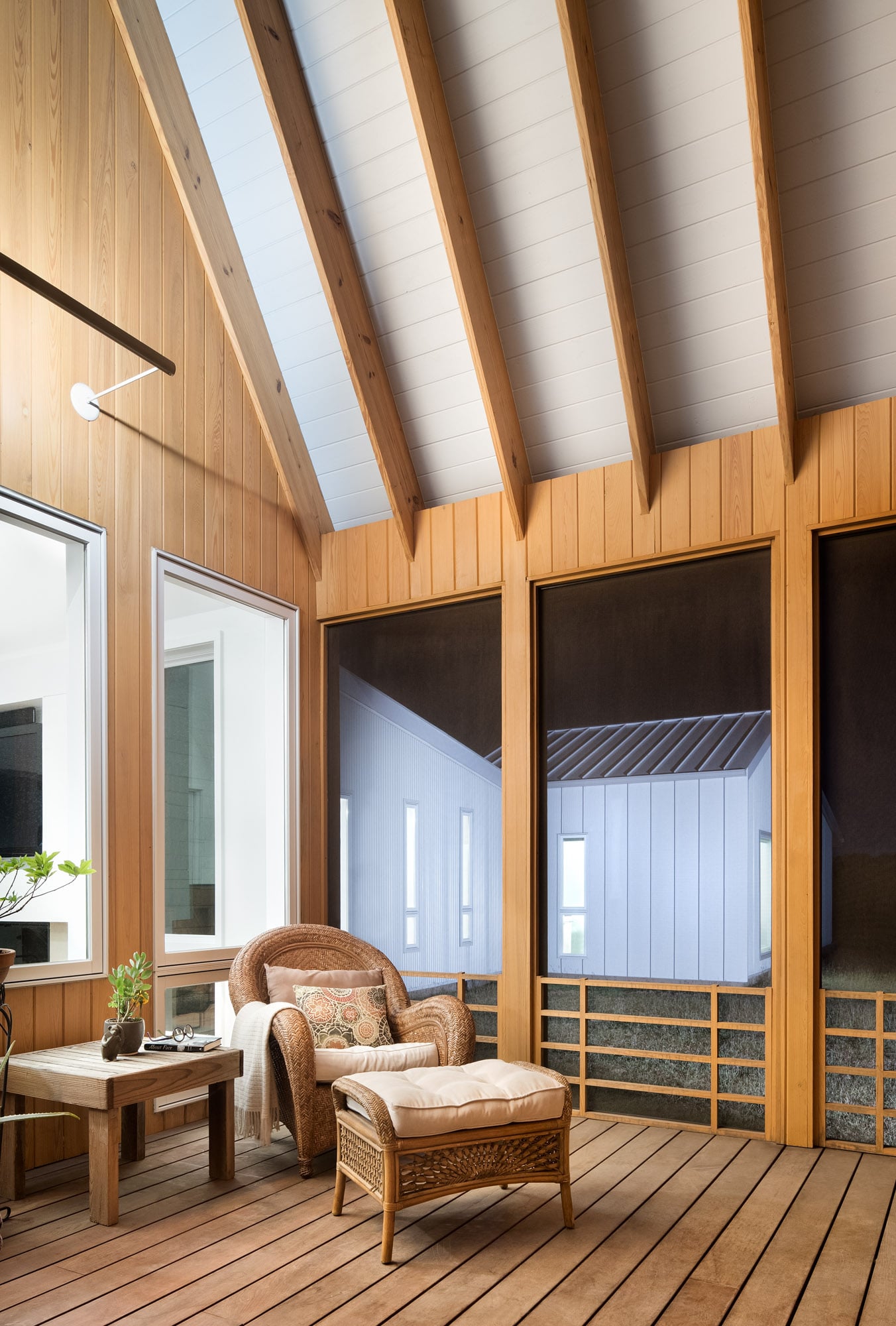 Porch Ponderance
The screened porch features a distinctive 30-foot peak, recognizable from a great distance, while its horizontal slats are a contemporary interpretation of traditional vented gables.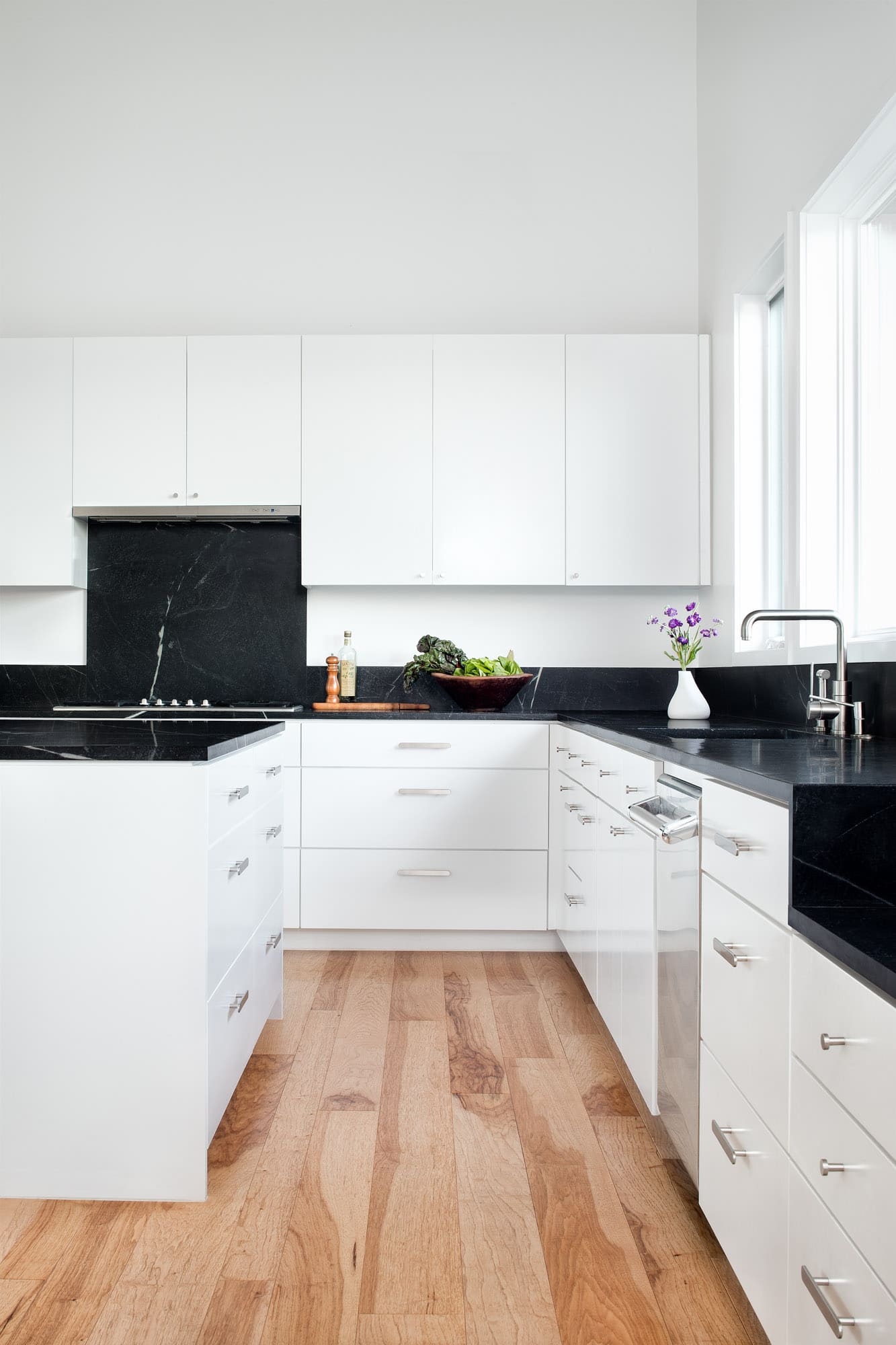 Compare and Contrast
White walls and ceilings throughout the interior are offset by embellishments like soapstone counters in the kitchen, while pecan floors and their distinctive grain are a nod to the home's rustic surroundings.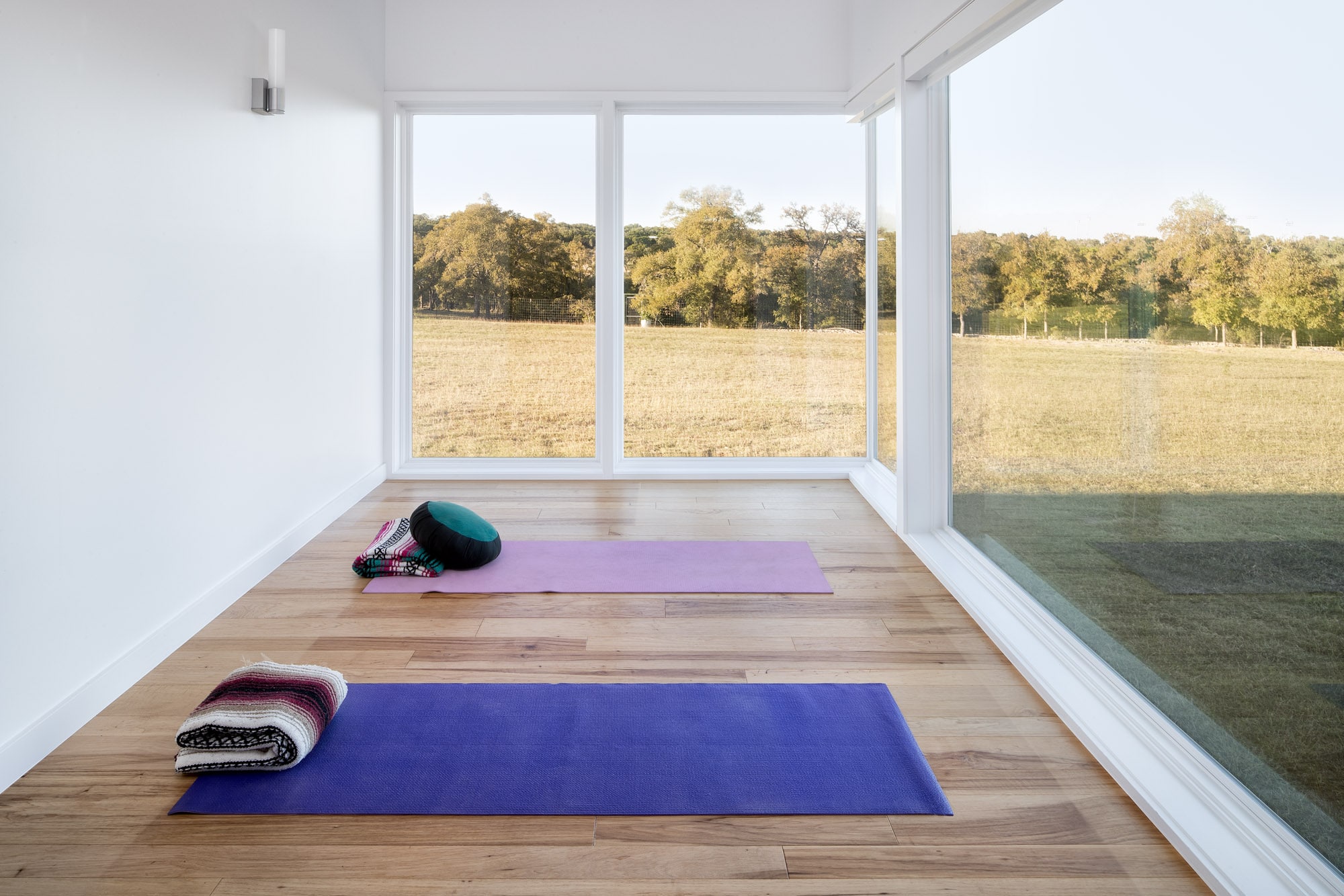 Outdoors Indoors
Windows in every room provide abundant light and frame views of the surrounding landscape, with no better example than this room for meditation. Floor-to-ceiling windows offer a view of a nearby hilltop and help the grassy landscape feel like it flows right into the house.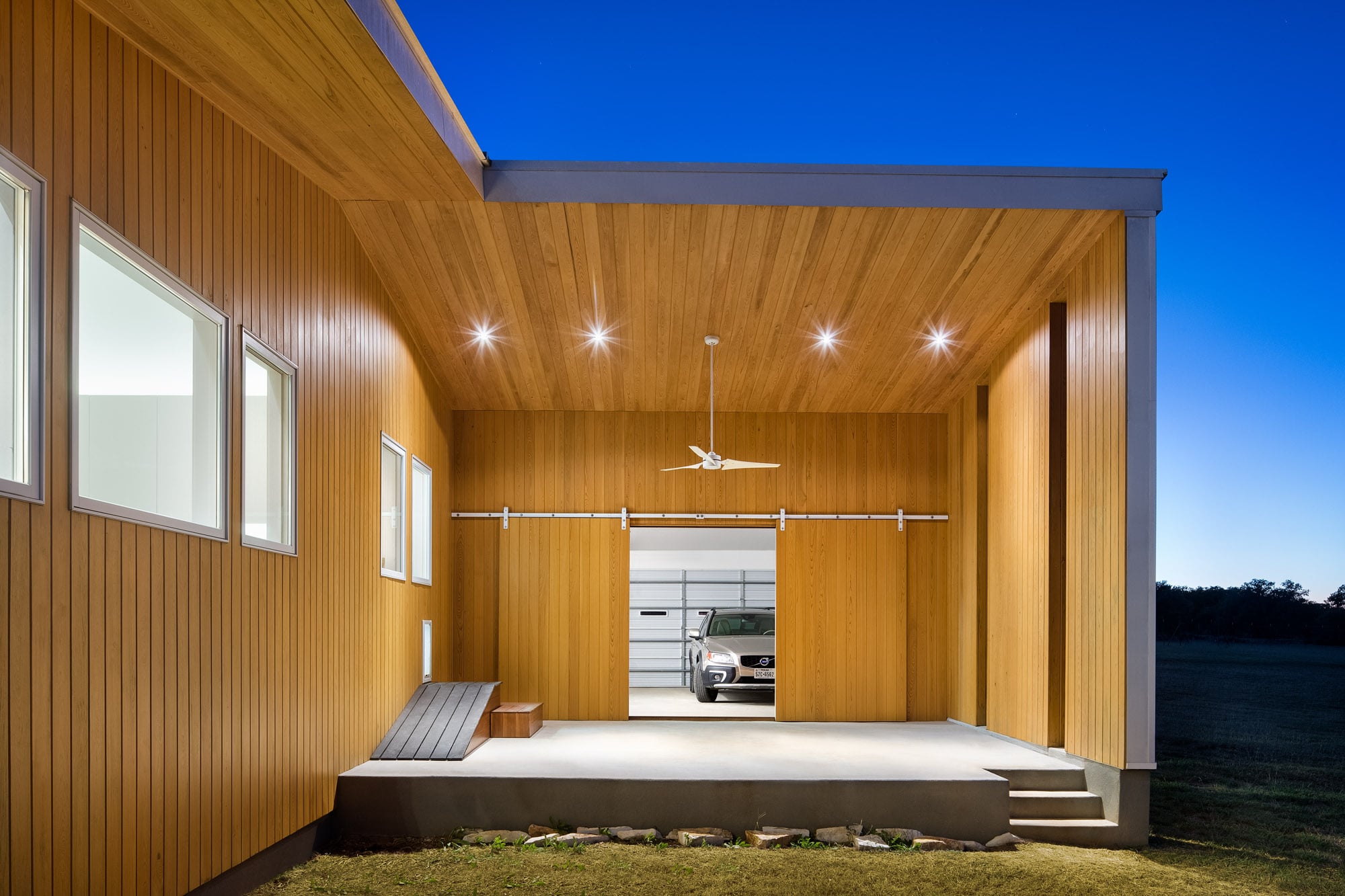 Perfect Performance
Connected to the garage via sliding barn doors, and elevated a few feet above grade, a shaded outdoor studio doubles as a state for casual summer concerts for gatherings of family and friends.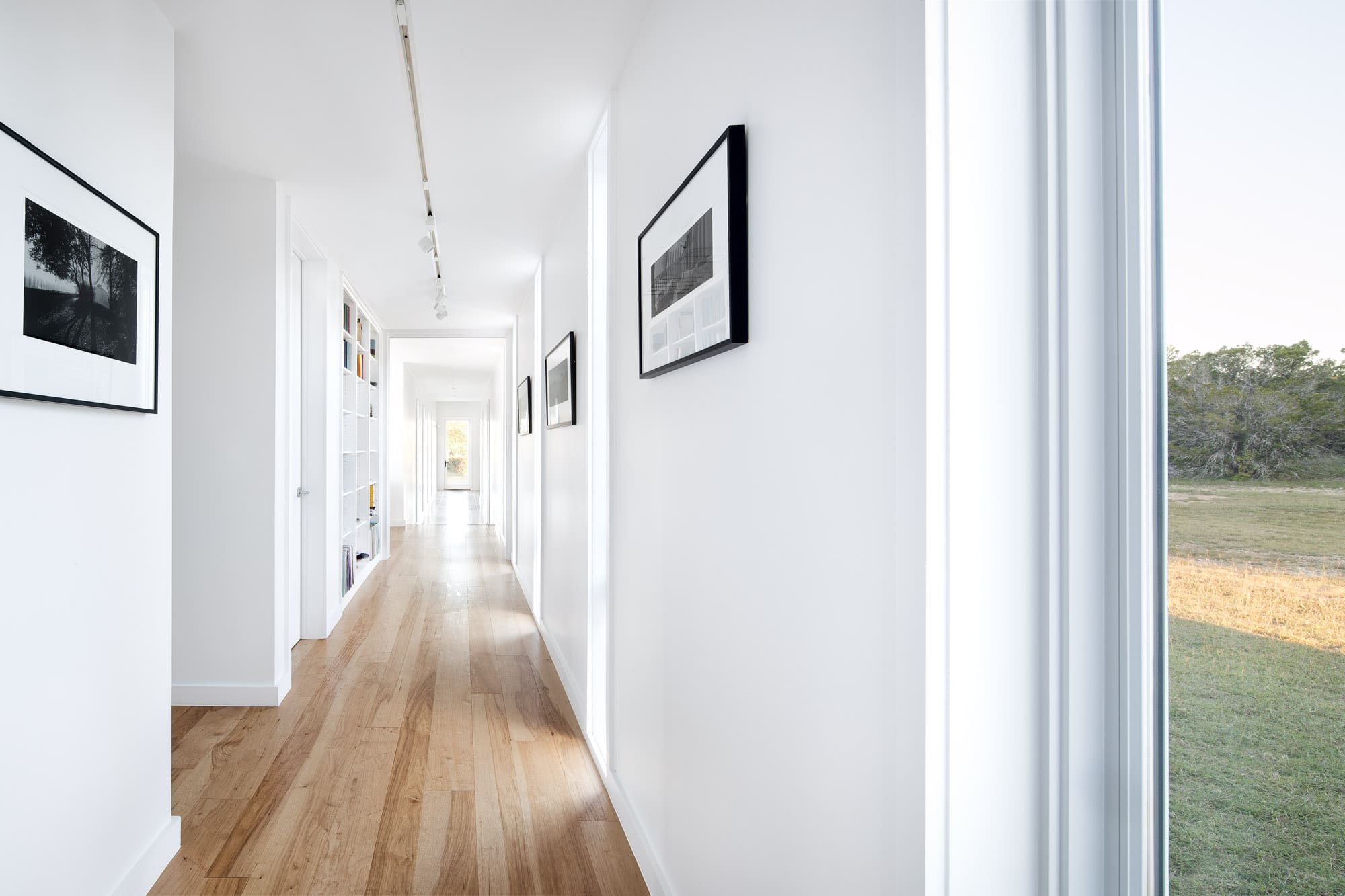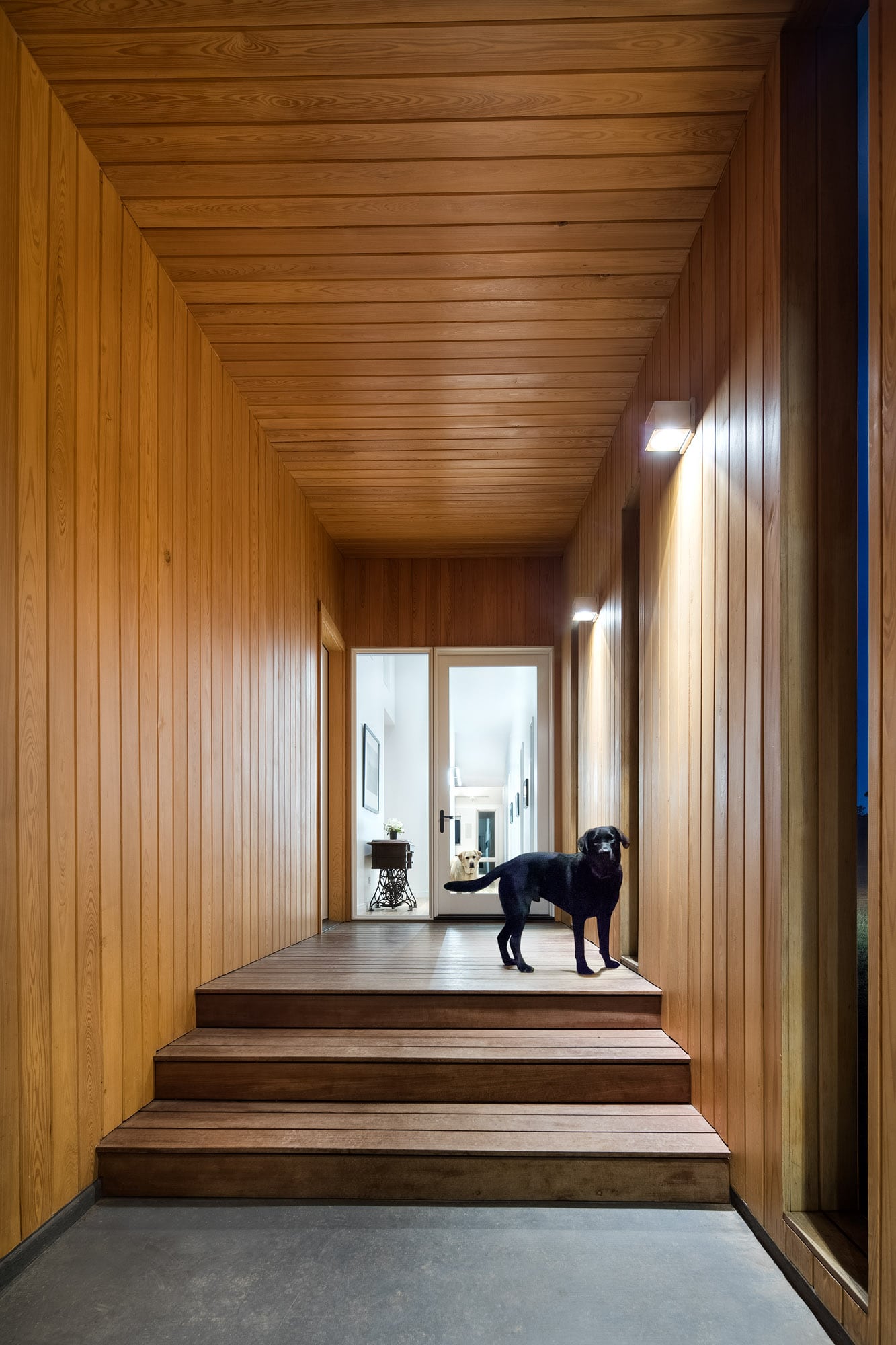 Hallowed Halls
Wrapped in cypress, the main entry not only makes for a warm reception to visitors, but introduces the vertical slot openings that define the home's main corridor, which doubles as a gallery and provides space for hanging artwork and natural light.
---
About the Architects
Miró Rivera Architects is an Austin-based internationally recognized and multiple award-winning architecture practice that has quietly created a body of work that exemplifies design excellence, blurs art and architecture, and includes poetic and inspirational projects that enrich their landscapes.