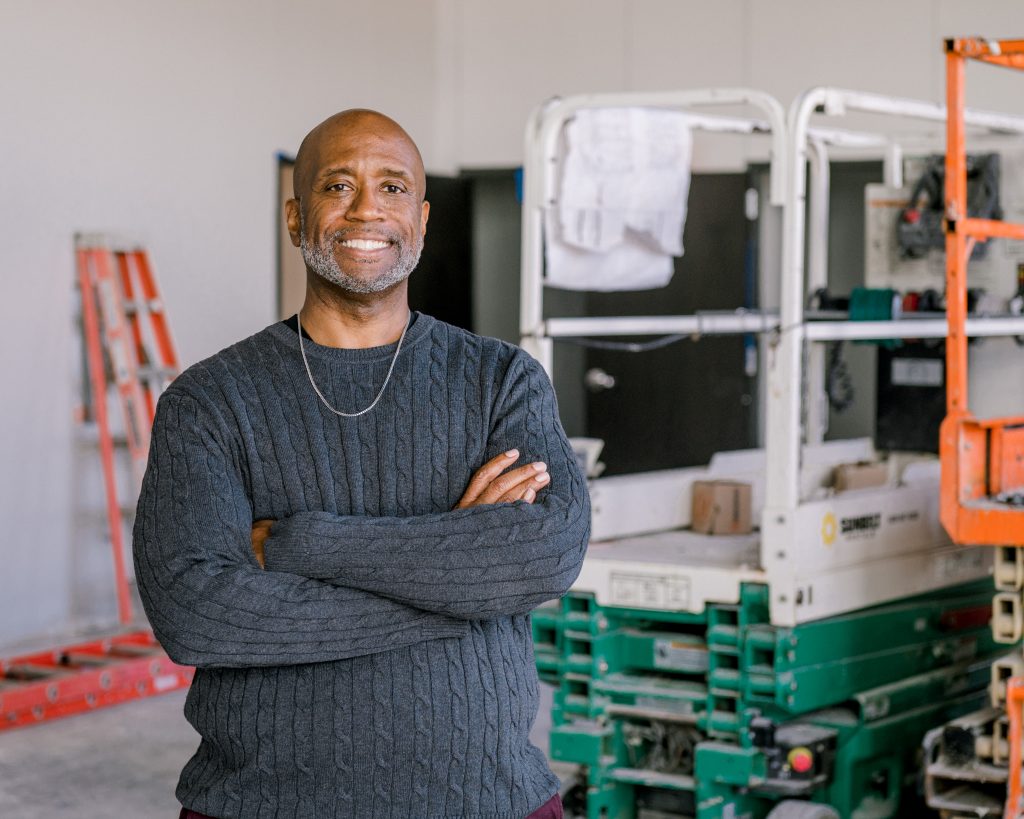 By
Melissa Gautier
|
Photos by
Dallas McNeal Photography
---
People have an innate need to be loved and accepted just as they are. Rockwall Friendship Baptist Church believes church isn't just a place to go — it's a family where they can belong. Pastor Shanon Thomas has been the dynamic leader of RFBC's congregation for the past 19 years, delivering inspiring sermons every Sunday that promote and enhance a relationship with Christ.
The RFBC Mission
RFBC's mission is to lead people in embracing a personal relationship with God that affects every area of their lives. "We are called to love and serve our community for Christ," Pastor Thomas explains. "Our vision is to see believers equipped to extend the kingdom of God not only to Rockwall and the surrounding communities, but worldwide." His desire is to be and resemble God's love to everyone.
The RFBC ministry feels called to lead those around them to an understanding of God's love found in Christ. "Our community is home to many who still have yet to learn that the word of God is alive and active today," explains Pastor Thomas. "Although God meets us wherever we are in life, He loves us enough to not leave us there."
From Humble Beginnings to Multimillion-Dollar Expansion
In 2003, Reverend Thomas was an associate pastor at Mesquite Friendship Baptist Church when he was approached by the senior pastor about planting a church in the Rockwall community. After much prayer and consideration, Reverend Thomas and Senior Pastor Turner began the journey to start a new ministry. In cooperation with the Dallas Baptist Association and the Southern Baptist Convention of Texas, Reverend Thomas would serve as the first pastor of Rockwall Friendship Baptist Church.
RFBC's first service was held in February 2004 at an elementary school in Heath, Texas. The following Sunday, eight members joined the ministry as the church's charter members. A permanent location was found just four months later, renovated to accommodate the ministry's needs. Six years later in 2010, with membership steadily growing, RFBC was led through prayer and confirmation to a larger, more centrally located existing worship facility. The new location provided a generous plot of land to construct additional buildings, as well as the opportunity for a multi-phase, multimillion-dollar expansion project, starting with the renovation of the existing sanctuary in Phase 1.
Phases of Expansion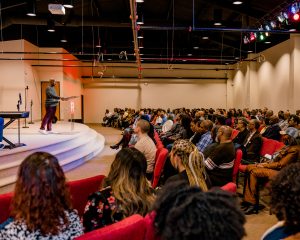 Fast forward to 2023, where Phase I is complete with the updated 14,000-square-foot worship center, seating 415 people. A café with full coffee service is located in the common area outside the sanctuary. Next to the café is The Center, a space for prayer where small groups can connect and visitors can experience personal growth and development. The expansion features a green room for podcasts, choir, and guest speakers. It also features a nursing area for moms with a designated space to drop off strollers before service begins.
Phase II, which is already underway and will be completed this summer, will add 10,000 square feet of space for a designated kids' and students' wing. Recognizing that kids need a unique worship experience geared to their age group, two dedicated sanctuary spaces have been designed and added to fulfill that need. The wing's lobby provides a safe and secure area for parents to drop off their children for worship services.
A generous covered patio and pavilion is located outside, featuring more than 5,000 square feet of space for community and connection. The all-inclusive expansion project has been thoughtfully designed to create open and inviting areas where people feel comfortable to communicate freely with others. "When the entire project is completed, RFBC will be one unified campus, created to cultivate a relationship with Christ and other believers," says Pastor Thomas.
"Our approach to building connections with people coupled with a willingness to respond to their needs facilitates our vision of unconditional love," he says. "We welcome people just as they are, no matter what their life history is, and have a genuine desire to see God's best for them in their lives."
RFBC has continued to enjoy the favor and presence of God at work in their ministry. "God continues to present opportunities for our church to serve Him through this community," adds Pastor Thomas. "We look forward to carrying the message of grace and salvation through Jesus Christ and witnessing the power of God at work."
RFBC welcomes and encourages people of all ages to visit and experience unconditional love through fellowship and connection. For more information on service times, directions, or group activities, please visit their website or call the church directly.
RFBC Provides
Children's ministry

Student's ministry

Men's ministry

Outreach

Small groups

Vacation Bible School

Comfort and care services

Live online services
---
Contact
5651 State Highway 276
Royse City, Texas 75189
I-30 to Exit Highway 205 Right on 205 Left onto 276
(972) 772-7520
RockwallFBC.org