Slightly Off the Beaten Path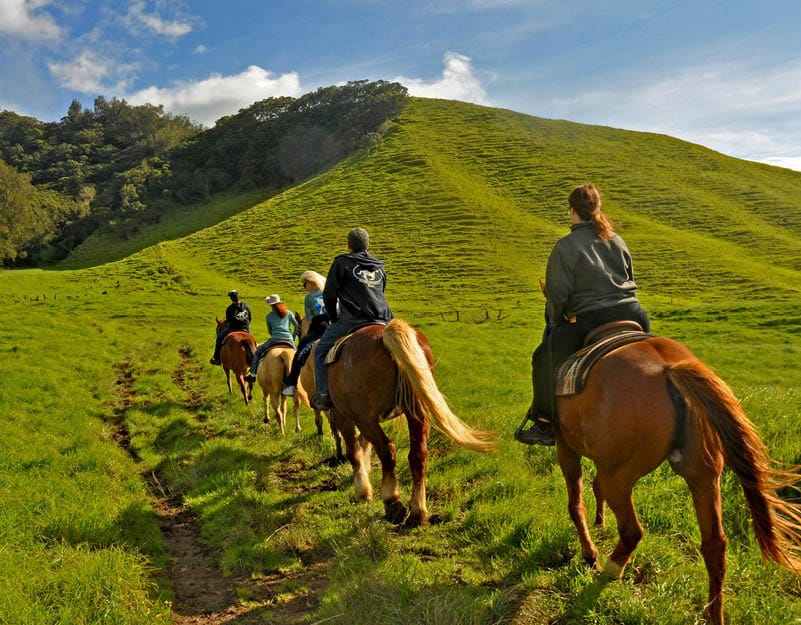 "What do you recommend as an insider?" Having owned vacation homes on the Big Island for many years and after exploring every nook and cranny, invariably friends planning a Hawaiian vacation ask me this question. Sure, you can enjoy stunning oceanfront golf courses and the soft sand and waves of award-winning Hapuna Beach. You can take a snorkeling tour to the crystal-clear waters near Captain Cook Monument, arrange stargazing trips to the world-renowned observatories atop Mauna Kea's 13,746-foot summit, and schedule some downtime at a posh day-spa. But in addition, it's the special places below that create amazing lifelong memories that are uniquely Big Island.
Larger than the other Hawaiian Islands combined, The Big Island—Hawaii, the state's namesake—offers diverse activities. You can surf, boogie board, visit historic places, or hike around the rim of an active volcano or through a rainforest. You can bike, snorkel, ride horses on an active ranch, sail, fish, sample local cuisine or enjoy locally sourced fine dining, and visit a coffee farm—all on one island.
A Place of Refuge in South Kona
Hundreds of years old yet beautifully restored, Puuhonua o Honaunau provides a glimpse into early Hawaiian culture. Areas such as this were designated as places of refuge where no blood could be shed.
Hawaiians who had broken a law or were escaping from a war enemy were protected and given a second chance if they could make it to the confines of a place of refuge. Stroll through meticulously maintained open spaces of white sand surrounding lava rocks and immaculately trimmed coconut palms. "Talk story" with a cultural demonstrator as you enjoy this serene, sacred Hawaiian place.
Tip: A small road adjacent to the park entrance leads to an excellent local swimming and snorkeling are known as Two Steps.
St. Benedict's Painted Church Overlooking Kealakekua Bay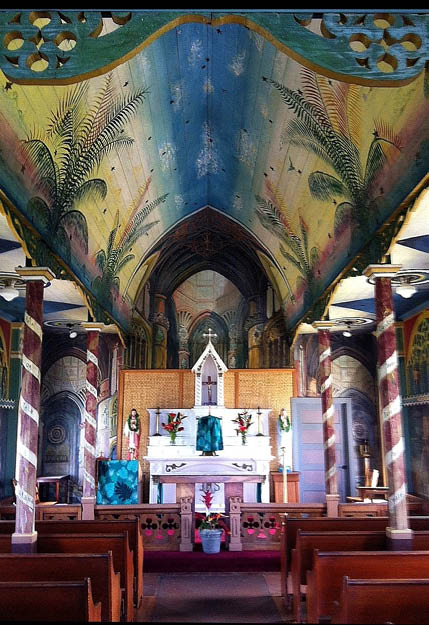 Perched on a hill and surrounded by flowers, this charming whitewashed chapel holds a wonderful surprise inside. Erected in 1899 by Belgian Catholic Missionary Father John Velghe, the interior wooden walls are filled with colorful painted scenes from the Bible. Father Velghe, who had no artistic training, taught with pictures—because in those days, few Hawaiians could read. Parishioners are usually on hand to answer questions, and have set up a couple of tables as you enter the grounds, offering a few small souvenirs and a donation box.
Tip: Check out the parish's historic cemetery, which is over a century old.
Upcountry Farms and Ranches in Waimea
Cacti, horses, cattle, and cowboys—you might think you've entered the Wild West instead of the brilliant green rolling hills that rest high above sun-drenched beaches and vast black lava fields. In the past, Waimea was a community of farmers, feather-gatherers, hunters, and others who made their livelihood from the land and its creatures. Today, it includes shops and businesses that enhance the Paniolo (cowboy) lifestyle, and is home to one of Hawaii's most famous, award-winning locavore restaurants—Merriman's Waimea. Make reservations in advance. Or, go where the locals eat. Pop into the unassuming Hawaiian Style Café for a delicious brunch. Try one of their belt-busting Loco Moco breakfasts consisting of different meats, gravy, and an egg served over rice.
Tip: Love horseback riding? Schedule an open-range horseback journey at Kahua Ranch, a 12,000 acre working cattle and sheep ranch with breathtaking panoramic views of the mountains and the coastline. Opportunities for trotting and cantering are even available.
Witness New Land Being Formed
A Big Island vacation isn't complete without a trip to Kilauea, the youngest and most active Hawaiian shield volcano. According to Hawaiian legends, Kilauea's summit caldera and crater is home of the fire goddess Pele. Enter Volcanoes National Park and take an easy hike around the smoking caldera or view it from historic Volcano House lodge, then wander along the otherworldly appearing steam vent trails. Be sure to walk through the subterranean Thurston lava tube (an easily accessible place), then take Chain of Craters Road down to the ocean. This 20-mile drive winds through a forest of large tree ferns, then opens to shockingly stark, moonscape-like lava fields.
Tip: So, what's off the beaten path at Kilauea? Instead of a helicopter tour over Kilauea's active lava fields, book a lava boat tour. Watch as molten rivers of lava sizzle into the Pacific Ocean from your front row seats.
Rainforests, Botanical Gardens, Waterfalls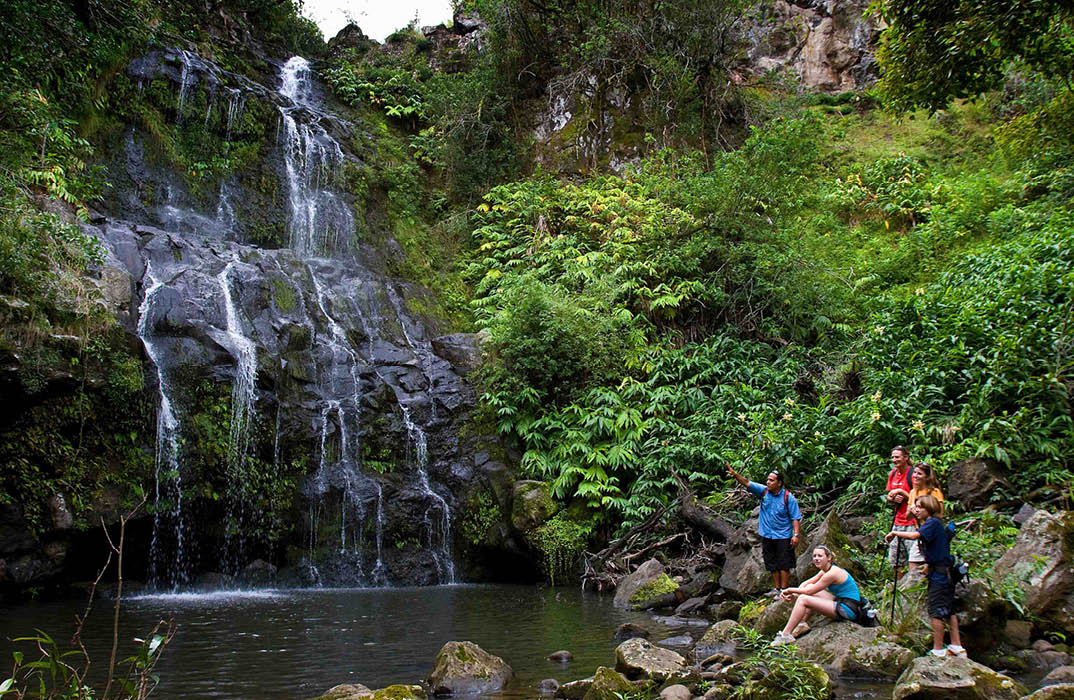 Totally road-trip worthy Hamakua Coast, on the northeastern side of the Big Island, features lush tropical rainforests, waterfalls—including Umauma and Akaka Falls—deep water-carved gorges, and lovely seaside views. Take a driving break and visit the Hawaii Tropical Botanical Garden at Onomea Bay. This one-of-a-kind garden protected from buffeting trade winds is a living museum with over 2,000 tropical plant species.
Complete your trip in the seaside town of Hilo, the county seat of Hawaii. Go on a Saturday and check out the farmer's market, which includes a variety of unique tropical produce, gorgeous flowers, local honeys, crafts, gifts, clothing, and more.
Tip: The Waipio Valley Lookout provides a panoramic reward at the northern end of your journey along the Hamakua Coast.
Glimpse of the Past in North Kohala
The unpretentious haven of Hawi, resting on the green northern tip of the island, was once the busy hub of North Kohala's now defunct sugar industry. Today, Hawi is home to a handful of quaint art galleries, boutiques, and restaurants set in repurposed plantation buildings. I imagine slow-paced, simple Hawi to be somewhat like Kailua-Kona was decades ago, before the tourist industry claimed it. Beyond Hawi lies the town of Kapaau, home of the original King Kamehameha I statue.
Tip: Continue driving east on Highway 270 and you'll literally reach the end of the road at the stunning Pololu Valley Overlook. The incredible view overlooking the northeastern coastline is a perfect way to end your journey through North Kohala.
Channel Your Inner Scientist
Many vacationers don't realize they can visit the Natural Energy Lab of Hawaii (NELHA), a fascinating center for developing solar and deep ocean technology. Don't be intimidated by the gated look at the entrance. Drive in and hang a left to the nicely done Visitors Center. The grand tour, available on Saturdays, includes a visit the Kona Kampachi fish and the abalone farms, where you can learn about sustainable practices and sample tastings.
Tip: Nearby Energy Lab Beach has naturally protected tidal area that is great for family swimming and soaking. Wave swells crashing against the protective rock ledge can create dramatic sprays up to around
10 feet high.
Terrific Brews, Kona Style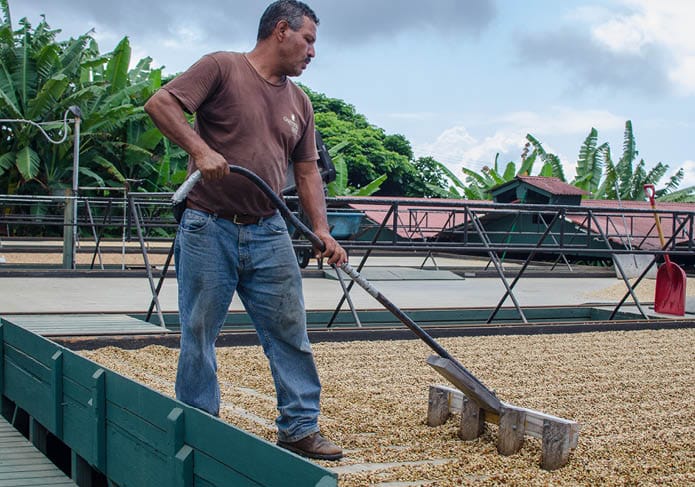 There are a many coffee farms in Kona, but Greenwell Farms, established in 1850, is one of the most authentic—a hidden gem. The farm includes a historic store and free tours with no reservations required. Plus, they offer lots of samples for tasting.
If you want to whet your whistle with one of Kona's famous microbrews, head to the Kona Brewing Company for some great handcrafted ales and lagers. Brewery tours are available seven days a week. Visit their pub in Kailua-Kona, enjoy good food on their beautiful lanai, and swill some Longboard Island lager, Fire Rock Pale Ale, Pipeline Porter, and Castaway IPA, to name a few of their great brews.
By Annette Brooks